This section organizes a summary of funding opportunities that Great Lakes Energy Institute would like to share with our campus community. Funding opportunities that are recently released can be found in the New Funding tab of the table below. Funding opportunities that are still accepting applications but have not been released recently can be found in the Open Funding tab.
Contact Grant Goodrich (gxg183@case.edu) with any questions.
How to filter table:
The table is sorted by Letter of Intent (LoI) due date by default.
Navigate to the "Data" tab on the toolbar, click "Filter views", then click "Create new temporary filter view".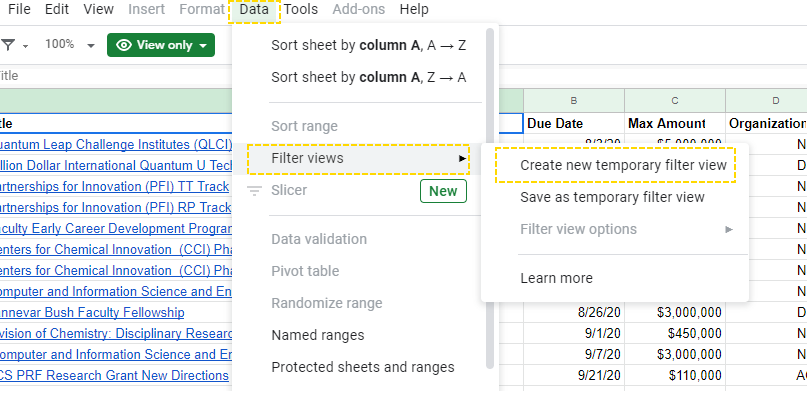 Use the triangle drop down menu to filter by values or sort the column.