Spartan Showcase Albert Wilhelmy V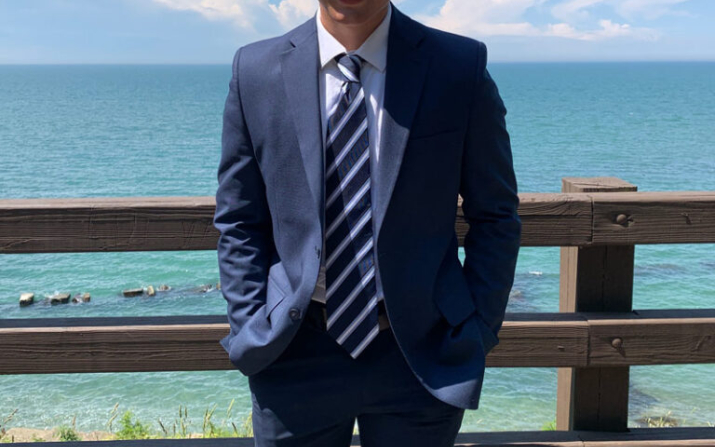 Published on
Nov. 24, 2020
Year: First-year
Major: Electrical engineering 
Before even starting his first class at Case Western Reserve University, first-year electrical engineering student Albert Wilhelmy V had completed three summer internships. 
Each took place at NASA Glenn Research Center in Cleveland, where Wilhelmy worked on making programming scripts compatible with a recent update for GNU Radio, a software development toolkit the center uses.
Wilhelmy was part of the SCaN Intern Project, a program sponsored by NASA Glenn Research Center in Cleveland and NASA's Goddard Space Flight Center in Greenbelt, Maryland, which offers students ages 16 and older the opportunity to gain hands-on experiences exploring careers in space communications and navigation. 
"Every day, NASA pushes the boundaries and does the impossible," Wilhelmy said. "Being able to work alongside some of the greatest minds in the world has taught me so much, and not only technical engineering skills, but also people skills, work ethic, and how to preserve through tough times and adversity."
Wilhelmy, originally from Lakewood, Ohio, found that some of the best moments came when things didn't go as planned. Before presenting his final project as a junior in high school to Badri Younes, NASA's deputy associate administrator of the satellite communications and navigation program, Wilhelmy went over and over his code to ensure it worked. But as Younes stepped into Wilhelmy's cubicle, it suddenly stopped. After a moment of panic, Wilhelmy regained his composure and got it up and running again, leading to an insightful conversation with Younes about failure and working under pressure. 
"I always look back to that moment as proof that no situation is too big for me and that whatever life throws at me, I can handle it," Wilhelmy said.
Now that he's at CWRU, Wilhelmy is a member of the football team and—due to the COVID-19 pandemic—has had a unique start to his college career. Even still, he is making connections, developing on the field and in the classroom, and learning to live independently. 
"If I have learned anything from being on a college campus during a pandemic, it would be that if you put enough intelligent people in one space, they will find a way to thrive in creative and innovative ways and will not be stopped by adversity," Wilhelmy said. "It is that kind of atmosphere that makes the desire to learn and grow contagious and strengthens the community as a whole."
(From The Daily, 11/24/2020)