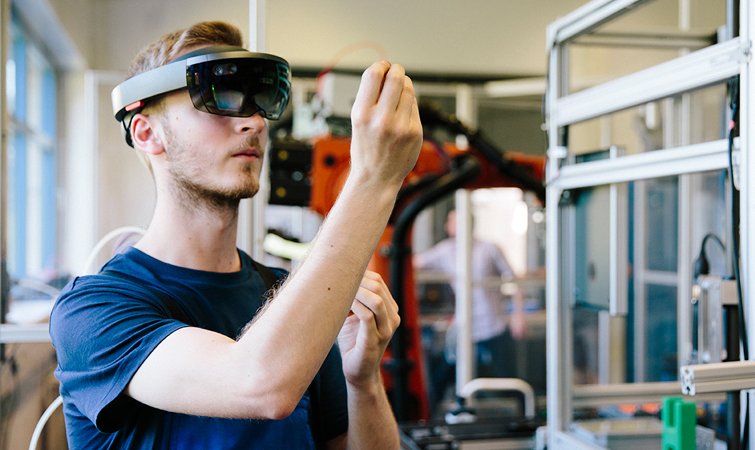 Human-machine interface technology is used by almost all industrial organizations—including energy, transportation, manufacturing and more.
At Case Western Reserve, we're plugging into cognitive enhancements and looking deeper into the human body. By fusing human and machine intelligence, our researchers have developed new ways to treat brain disease—specifically therapeutic virtual environments and neuroprosthetic interfaces designed to help people with neurological injury (due to stroke, cerebral palsy, and spinal cord injury) regain lost vestibular and limb function. 
We are also developing mixed reality human-machine interfaces to control large swarms of autonomous robots. Furthermore, our work in designing closed-loop control systems to enhance assistive neuromuscular and haptic electrical stimulation will lead to new rehabilitation strategies and sense of immersion in virtual environments and video games.

Labs and Facilities
ECSE Undergraduate Computer Lab
Jennings Computer Center Lab
Kevin Kranzusch Virtual Worlds (Gaming and Simulation) Laboratory
Nord Computer Laboratory
Faculty who conduct research in Augmented/Virtual Reality and Human-Machine Interfaces