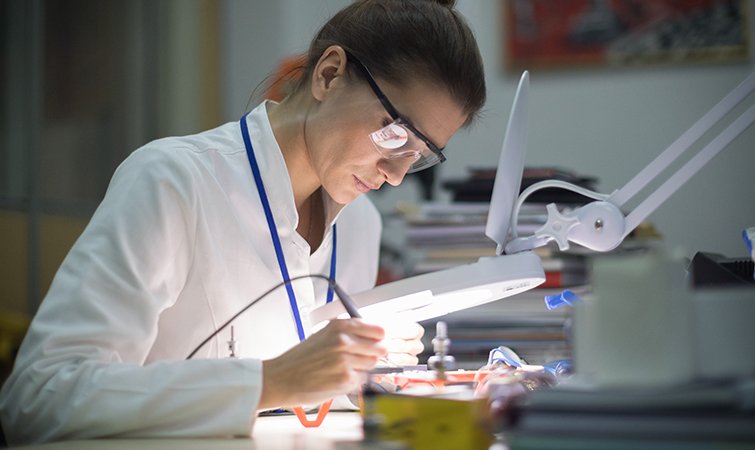 Electronics may be getting smaller in size for efficiency, but our explorations in research continue to grow as we discover new innovations. We're establishing the next generation of electronics and micro/nano systems—from implantable devices, sensoring, and nanoscale technologies.
Case Western Reserve's state-of-the-art facilities and limitless research gives researchers the capacity to extend their work amongst different platforms. 
Our researchers developed multichannel microsystems that can detect neural action potentials in one area of the cortex to drive microstimulation of another location in the central nervous system in real time. When combined with neurobiological tools, this work can remarkably advance the neurorehabilitation field at the level of functional neurons and networks. 

Labs and Facilities
ECSE Undergraduate Computer Lab
Jennings Computer Center Lab
Microelectromechanical Systems (MEMS) Research Laboratory
Microfabrication Laboratory (MFL)
Nord Computer Laboratory
VLSI Design Laboratory
Faculty who conduct research in Electronics and Micro/Nano Systems