Pediatric Pulse Oximeter for Acute Diagnostics Team recognized in design competitions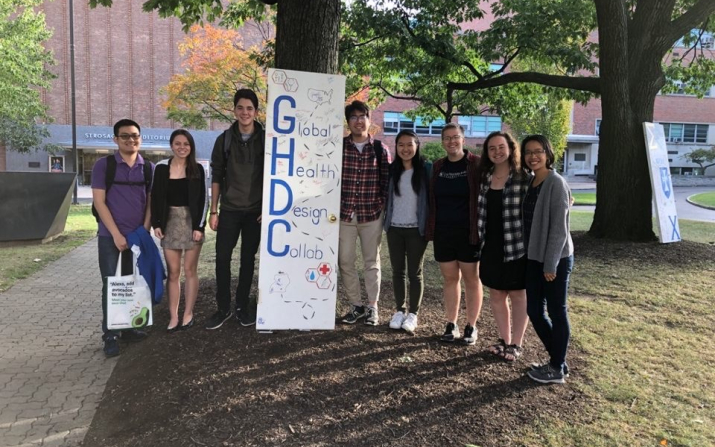 Published on
May. 29, 2020
The Global Health Design Collaborative Pediatric Pulse Oximeter for Acute Diagnostics Team, made up of students from the Case School of Engineering, finished as one of 12 finalists in the Global Health Track at the 2020 Johns Hopkins Healthcare Design Competition.
The 14-person team designed a reusable, handheld pulse oximeter that measures blood oxygen saturation levels and heart rate to aid in the diagnosis of respiratory diseases. With support from the Center of Engineering Action, LaunchNET, and CWRU faculty, they delved deep to understand and present the clinical context, their solution, and their pathway to implementation to judges from PATH and Johns Hopkins University School of Public Health.
The team also received a first-place award in the Schubert@Intersections competition.
Members of the team are: 
Vikram Abbaraju
Ashley Djuhadi
John Fleshood
Katherine Glaess
Emily Long
Cody Machem
Aayush Mokate
Ryan Neimy
Noelle Nelson
Patrick Owens
Aman Shankardass
Thomas Ugras
Evan Vesper
Matt Yang