Wireless Low-Power Low-Cost IMU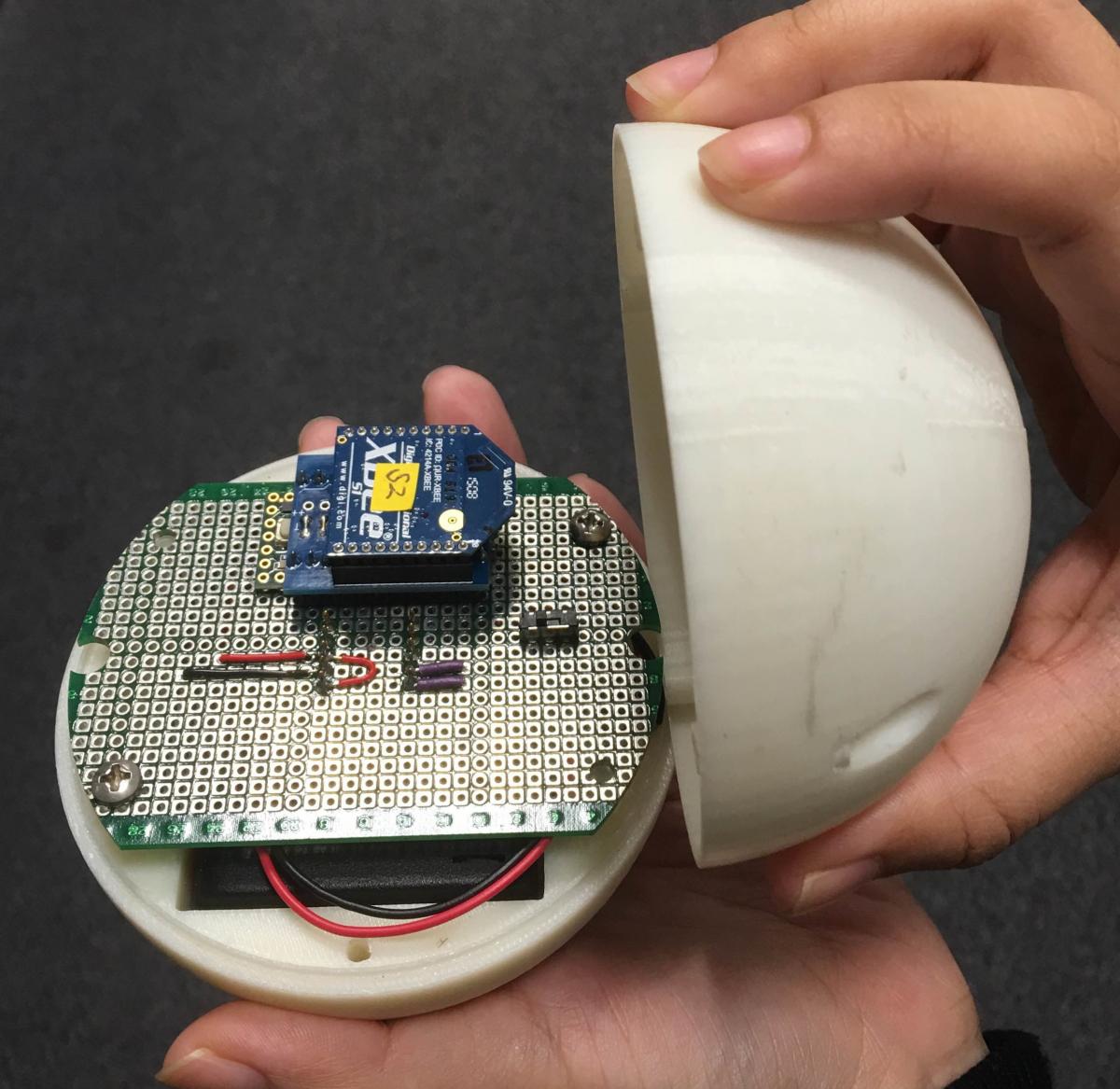 Inertial Measurement Units (IMUs) are self-contained systems that measure linear and angular motion, typically using a triad of gyroscopes and a triad of accelerometers. IMU's are used in robotics, structural health monitoring, autonomous vehicles, and more. This self-contained IMU prototype uses the MPU9250 sensor package, which uses magnetic field and temperature data to compensate for the drift problems typically seen in gyroscopes and accelerometers. Data is packetized by a 32-bit ARM Cortex-M4 microcontroller and transmitted to a desktop computer using the XBee protocol. Compared to commercially-available IMU's, this prototype is low-cost (under $100), low-power (less than 330 mW including the wireless transmitter), and miniature. Research is underway on novel approaches to further minimize sensor drift and improve accuracy.
Reflexion Edge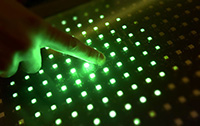 The Reflexion Edge is a portable, affordable, and fast concussion screening solution. This prototype was displayed at CES 2017 where over 160 news articles and social media posts reported on it. It is capable of monitoring a host of neurocognitive and psychomotor functions including depth perception, peripheral awareness, balance, complex reaction time, and memory. A user stands in front of the device and interacts with light patterns that appears on the device by touching the integrated touch screens. Data is collected during a thirty second trial that is performed weekly. Deviations from a developed trend line are used to spot potential concussions and pull athletes from play.
Hedgemon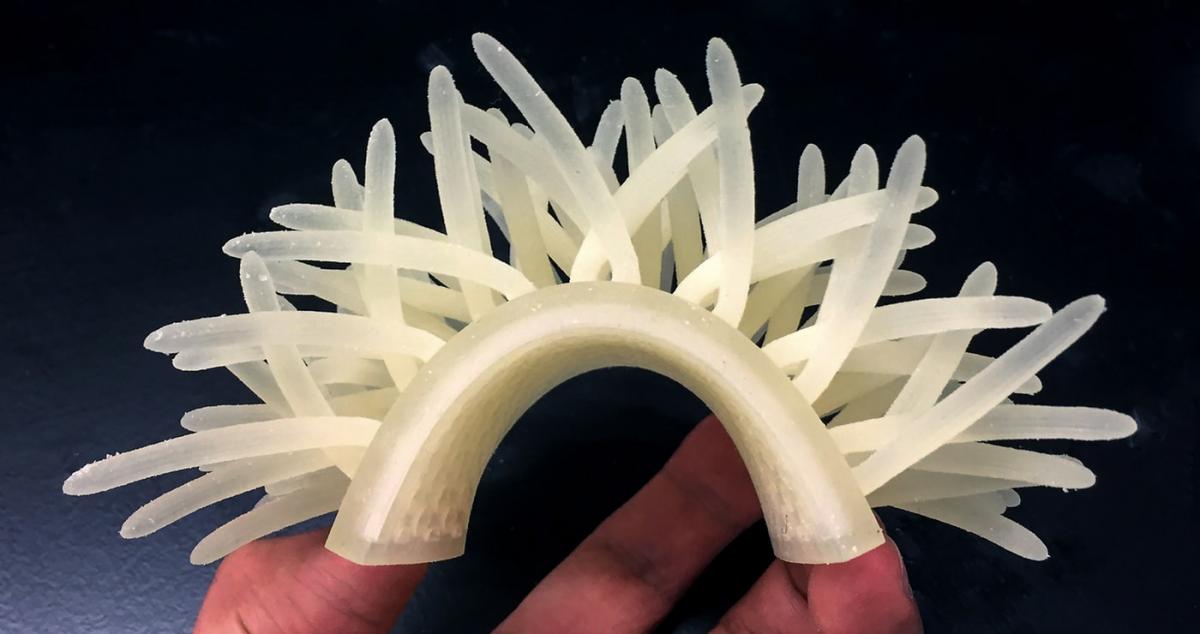 Hedgemon, LLC is a biomimicry start-up developing hedgehog-inspired impact protection technology for concussion prevention.
CrystalE - Energy Harvesting Sensor Network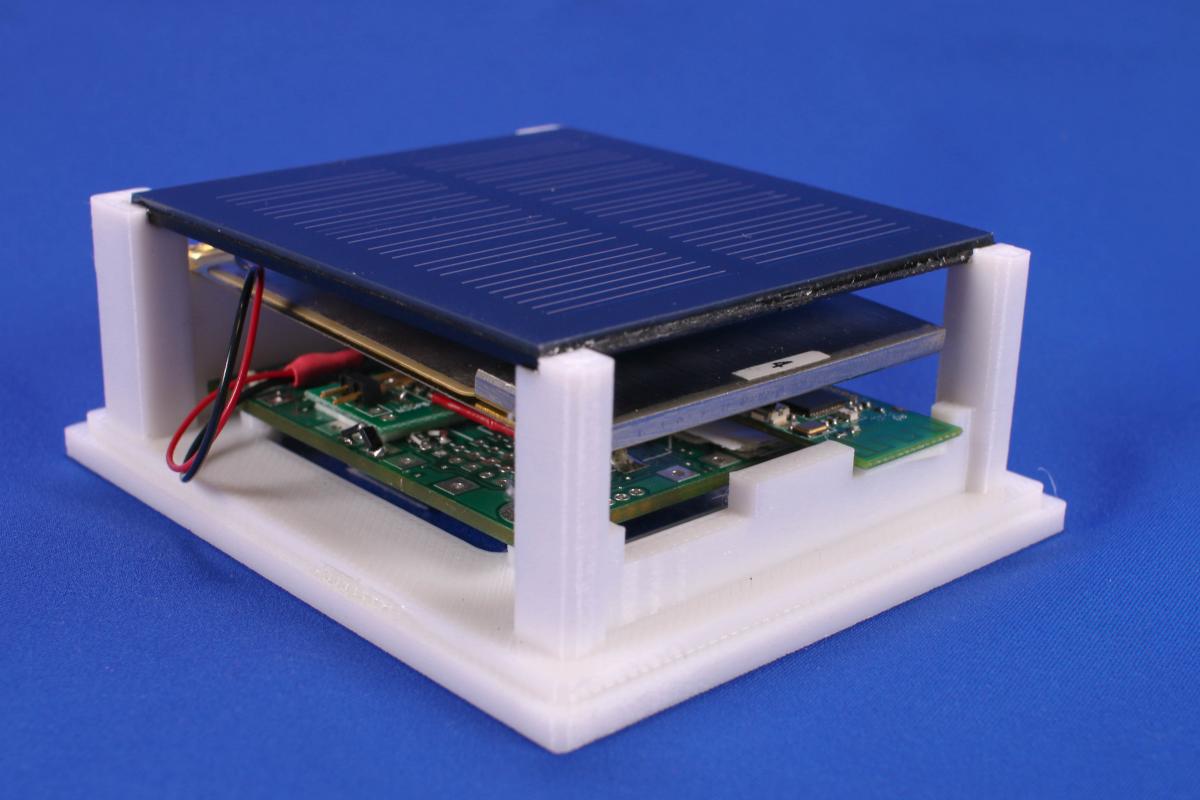 This innovation in hassle-free building sensor networks will allow facilities to implement HVAC and other sensor networks without the up-front cost of wired sensor networks and yet without the recurring cost of batteries conventionally used in these types of systems. A mechanical energy harvester powers an ASIC sensor, both designed by Dr. Phillip Feng's research group. The information and power is fed to an existing ultra low-power 200 microwatt transmitter. The resulting system is cheaper and longer-lasting than competitive products on the market today.
Hovercraft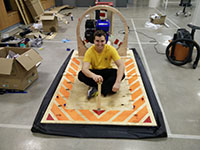 The goal of this design project was to design and build a steerable hovercraft capable of transporting a 200 pound person at speeds of 10 mph or greater.
Tubercle Blades for Wind Turbine Efficiency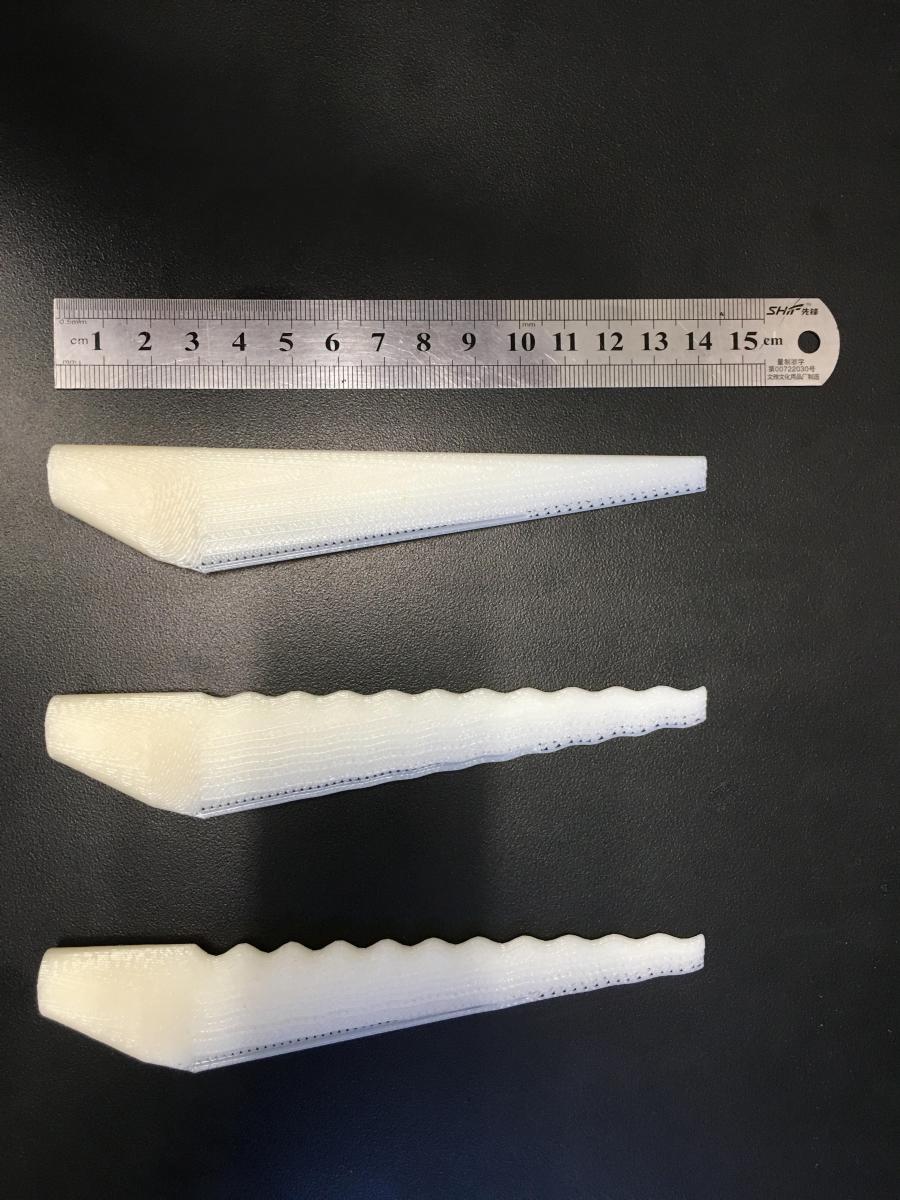 Researchers added tubercles to the leading edge of wind turbine blades for a 4.8% increase in lift-to-drag ratio. This increase in performance is expected to translate into increased energy output versus conventional blades. After successful computer simulations, the researchers used the ShopBot CNC table router to machine a fiberglass mold out of machinable wax, which was then used to cast the turbine blades. These prototypes were then tested in a wind tunnel facility to verify the increased performance predicted by the computer simulations.
12 Pound Competition Robot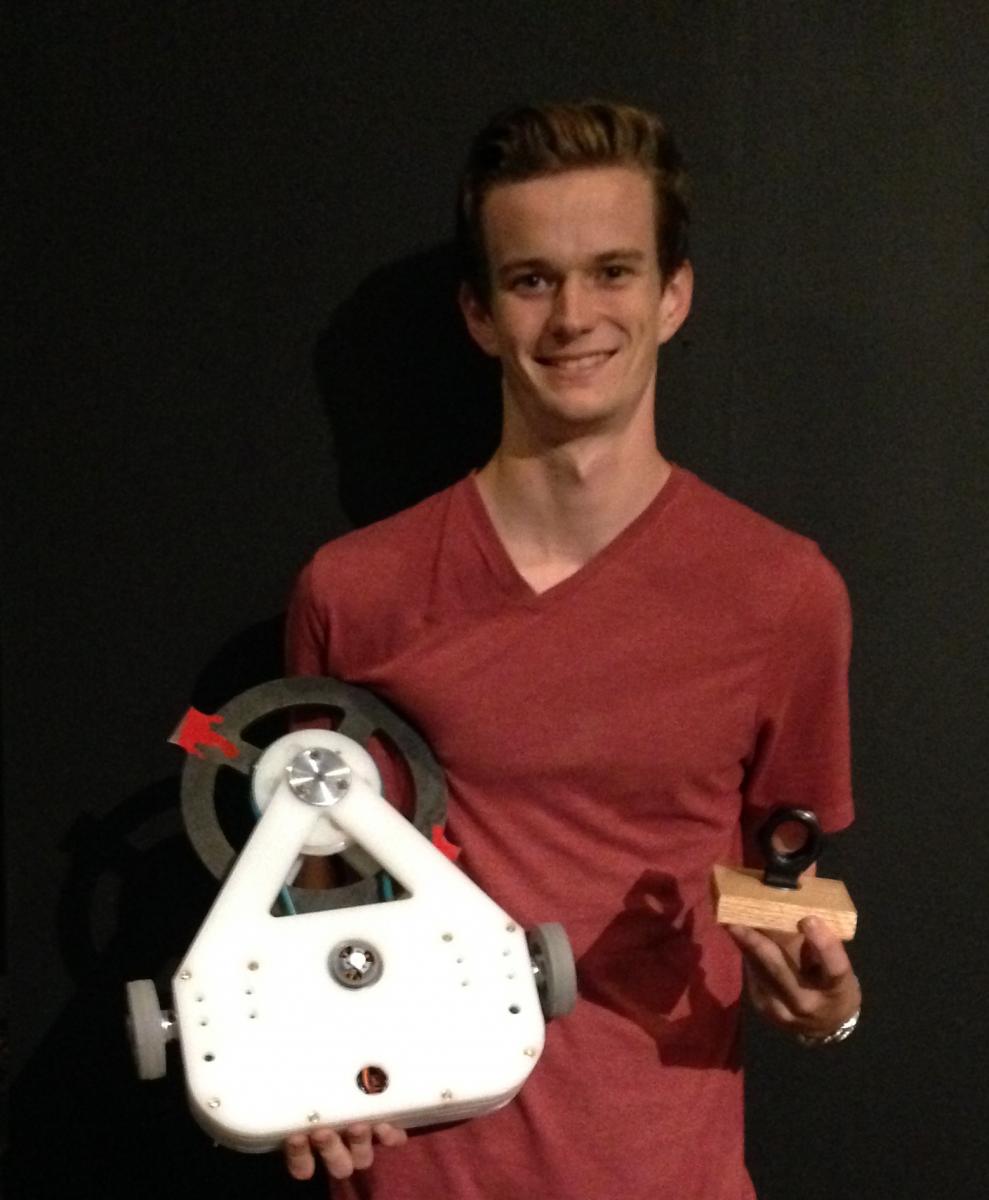 This 12 pound "hobbyweight" battling robot took first place at the 2016 "Battle at the Parkway" competition at the Franklin Institute Museum in Philadelphia, Pennsylvania. The robot was designed using an UHMW plastic body machined on the ShopBot CNC table router at think[box].
Trapped! Escape Room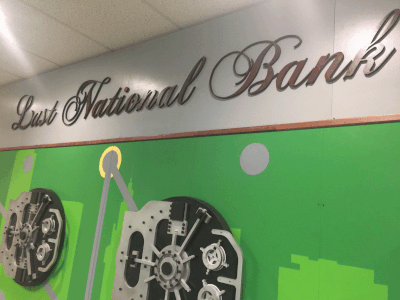 From Pirate Tavern tables to bank vaults, think[box] has allowed Trapped! Escape Room to build numerous unique creations. Using the resources within think[box], game designer Geoff Bigler has brought to life a variety of puzzles, prototypes, and props for Cleveland's first escape room.
3D Reconstruction of 2D Ophthalmic Ultrasound Images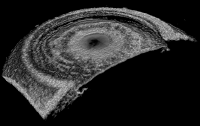 Researchers from Case Western Reserve University and University Hospitals are working on commercializing a new device that converts two dimensional ophthalmic ultrasound images into three dimensional models. They used think[box] to 3D print components for positioning the device in front of the eye.
Switchifi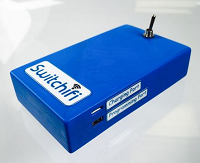 Switchifi is a budget DIY device for remotely flipping an existing wall switch on or off as part of the Internet of Things. An Arduino Nano controls a small servo that moves the switch based on instructions issued over WIFI from a smartphone with the Blynk app.
Pages