Computer Controlled Wet Plate Collodion Camera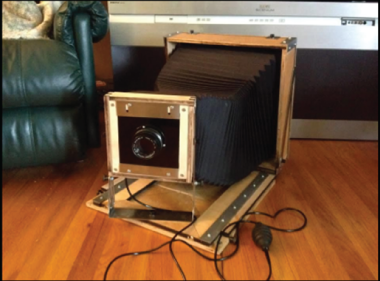 This project seeks to create a mechanized version of a vintage camera, in order to prevent over-exposure. According to the makers, "this project sets out to create a 16*20 wet plate collodion camera that allows the artist to composite multiple exposures into one plate using an internal CNC controlled second aperture." The design of the camera is almost the same as other similar cameras, however, a middle standard, made of a TTL (through-the-lens) metering system and a CNC shutter, has been used. This allows for the selective control of which part of the image is retained, and which parts are saved for future use for exposure.
DBD Plasma Actuator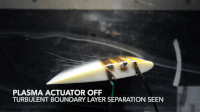 Electric fields are used in this project to improve aerodynamics on moving vehicles. Traditionally, vehicles such as freight trucks can use up to 65% of their total fuel consumption simply to overcome drag forces seen at highway speeds. Low-pressure zones behind a moving vehicle cause up to 25% of those drag forces, and can be minimized if airstream separation can be prevented. Similar improvements can be made on other aerodynamic forms such as airplane wings. In this project, a high-voltage alternating current is used to produce electric plasma which ionizes the air molecules surrounding a typical airfoil cross-section. The electric field then accelerates the ions in the desired direction so that boundary layer separation is minimized.
Better Block Project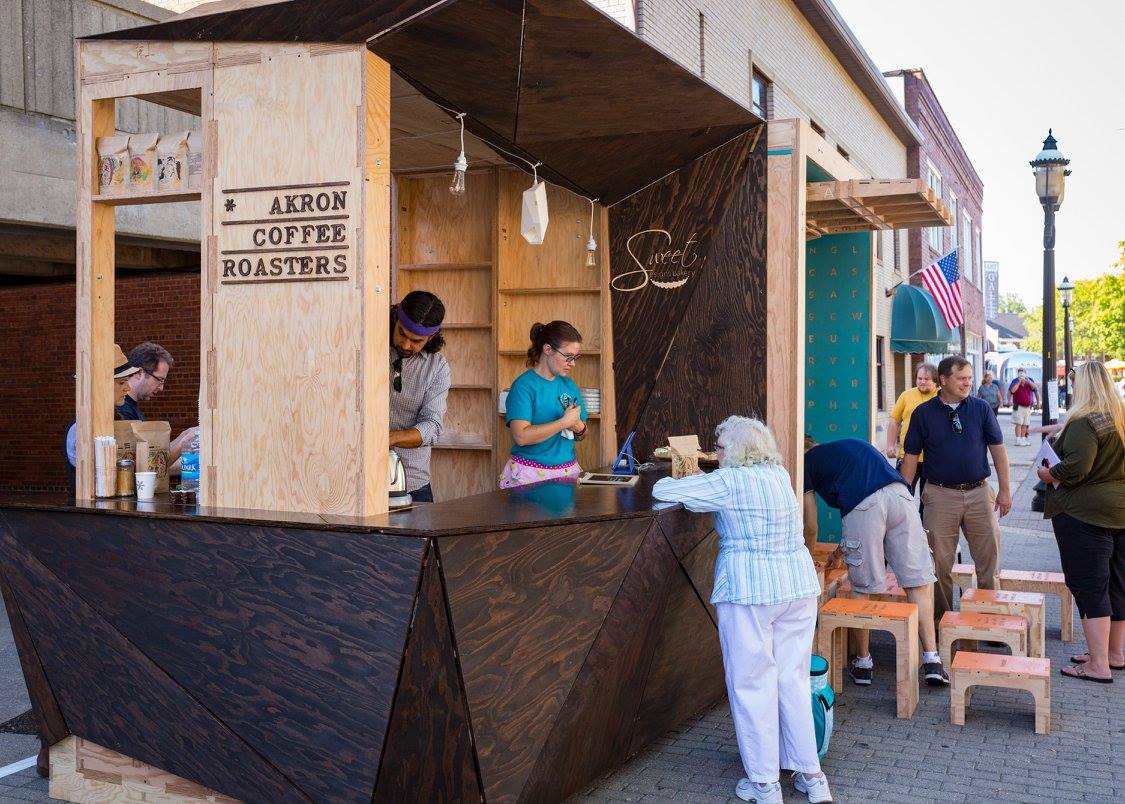 Better Block Foundation, a 501(c)3 nonprofit, engages cities in creative placemaking. The booths in this temporary open-air market were created at think[box] using plywood milled on the ShopBot.
Safety Skin Product Display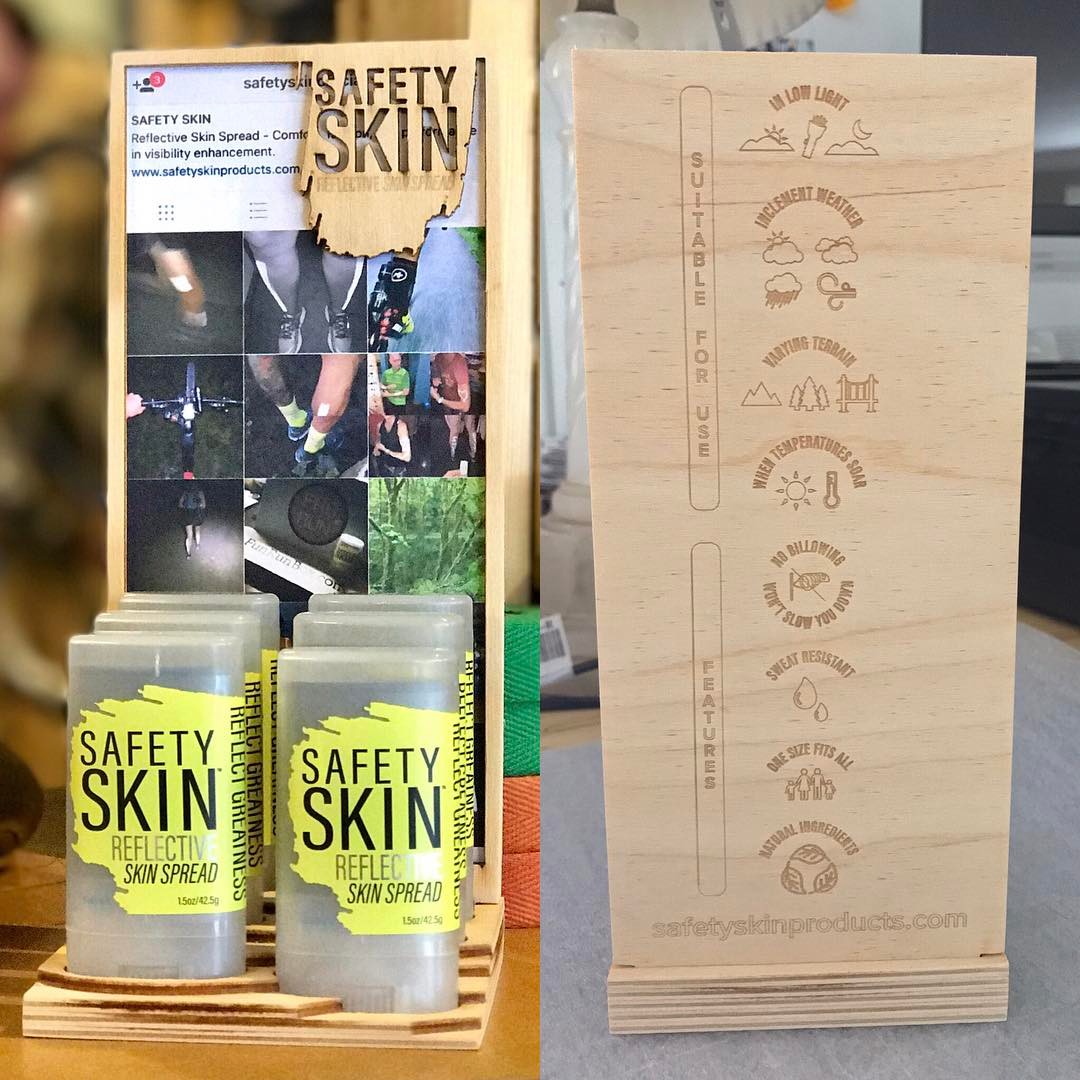 Safety Skin is a high-visibility reflective spread designed to be directly applied to the skin. Runners, cyclists, and other outdoor athletes concerned about night-time visibility use the product to alert automobile drivers to their presence. This product display was created using layers of laser-cut wood.
MANCAN Wine 6-Pack Boxes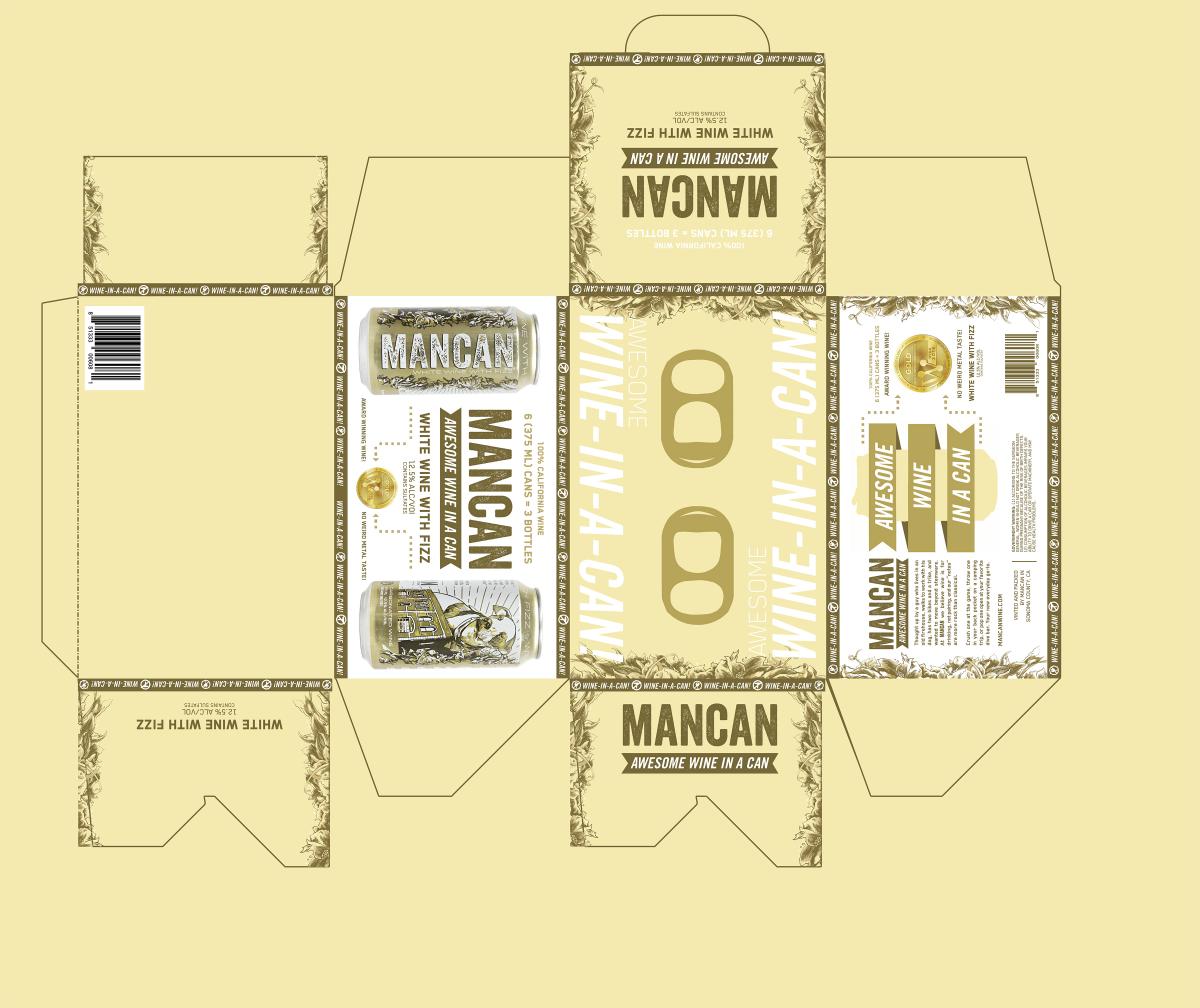 MANCAN Wine is a blended wine packaged in a can instead of the traditional bottle to meet lifestyle needs and lower transportation costs. Product designers with MANCAN Wine used the laser cutters and media area at think[box] to create prototypes of their new 6-pack product packaging.
CHIMU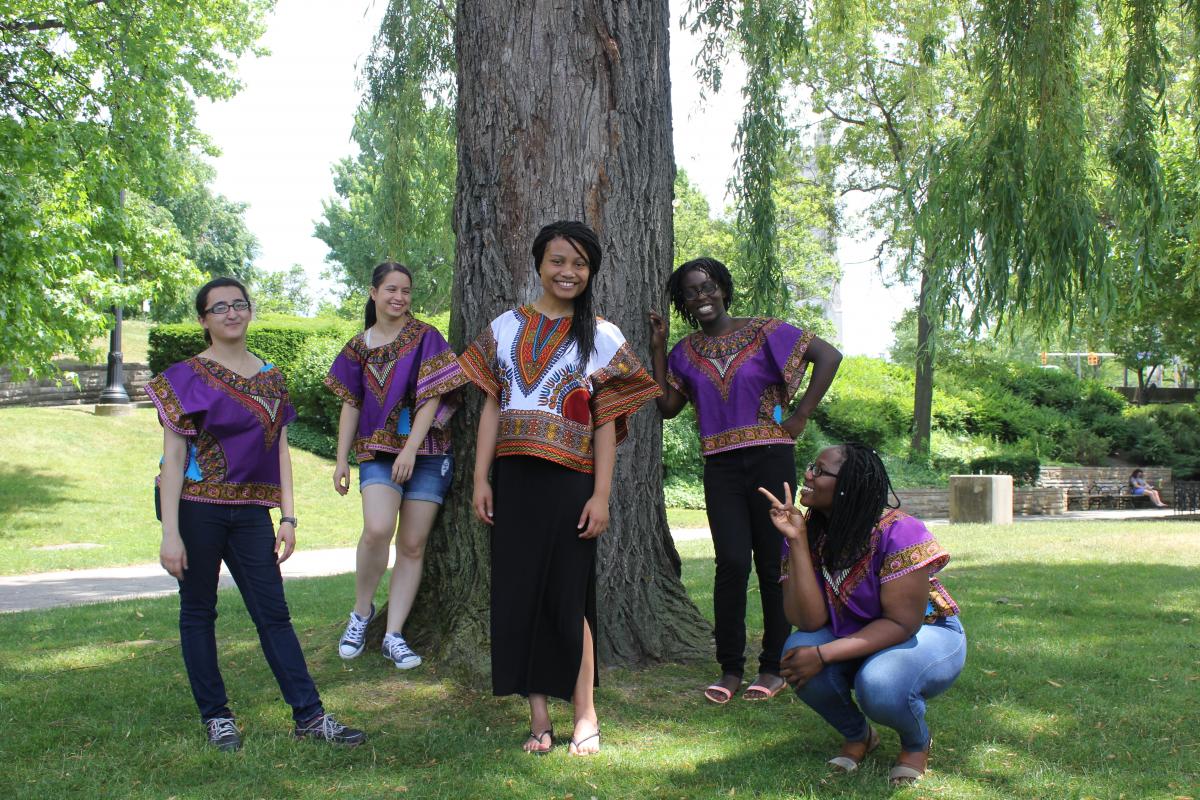 CHIMU is an African fashion line of handmade Dashiki designed and made by Chioma Onukwuire, a Polymer Science and Engineering Student at Case Western Reserve University. A Dashiki is colorful, loose-fitting garment with ornate decoration on the collar and hems. While designing the clothing Chioma made fashioned the garments herself using sewing and embroidery machine at think[box]. Soon Chioma's clothing brand will be expanding in collaboration with a local Nigerian seamstress.
Realistic Anatomy Models for Medical Training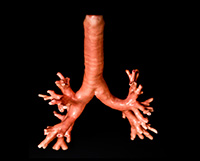 A training gap was identified in the anesthesiology field regarding bronchoscopy and lung isolation. Turning Mode - a Cleveland-based health-tech startup - prototyped these Tracheo-Bronchial models using 3D printers at think[box] to attempt to solve this problem. The models were presented at Lung Isolation Workshops at Mayo Clinic and Cleveland Clinic in Q1-2017. Turning Mode has since developed additional models as well as videos and training aids to assist with the usage of the anatomy models.
Thermostat 3D Topographic Map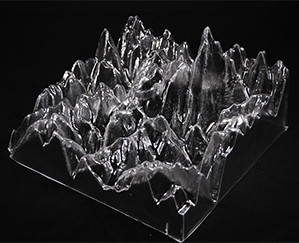 Undergraduate mathematics and computer science major Brian Johnson and mathematics faculty member Silvia Saccon developed a set of in-class activities to help Calculus III students strengthen their geometric understanding of multivariable calculus. Using 3D printing at think[box], they built translucent models of a French mountain region. Calculus III students used these models, together with 2D topographical maps, to explore concepts in 3D space, and visualize surfaces and connections to 2D representations. This project is part of the Active Learning+ Initiative sponsored by the CWRU [U]Tech Teaching + Learning Technologies Team.
Twisted Tower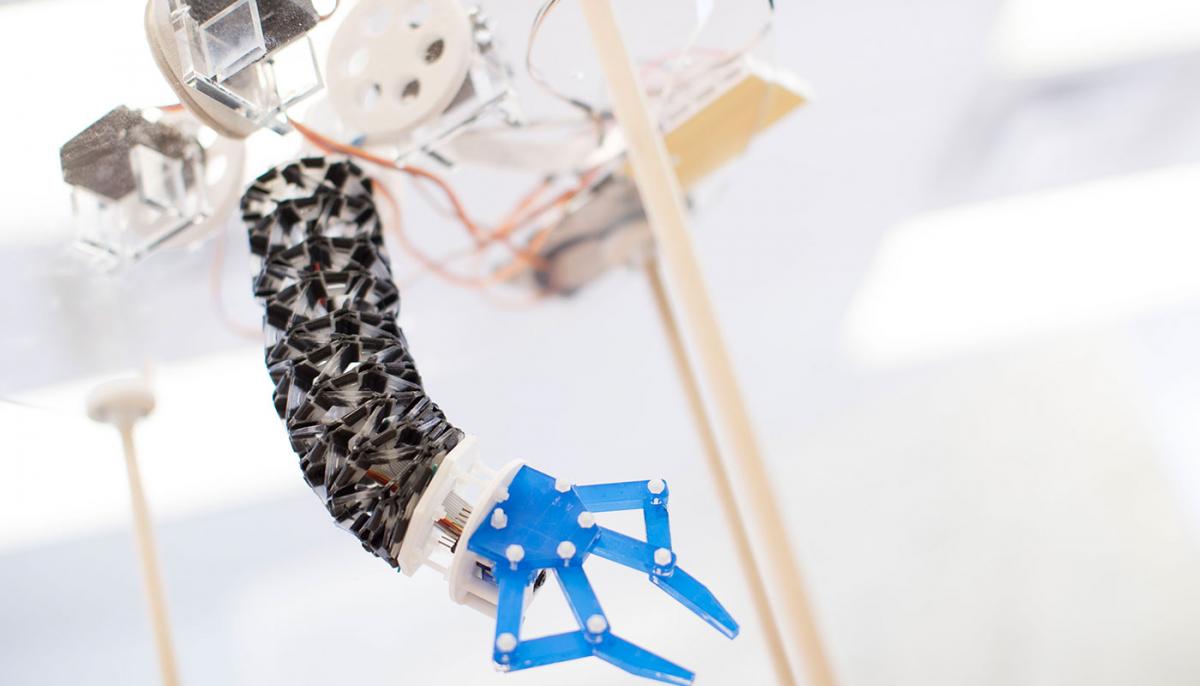 Twisted Tower, a "modular" origami structure first designed by Japanese origami artist Mihoko Tachibana, shows unique structural and geometrical properties that allow bending, twisting, and linear motions. Researchers at the Distributed Intelligence and Robotics Lab at CWRU have created novel mechanisms inspired by this structure, substituting 3D printed modules for traditional mechanical components used in robotics. Their work was featured at the 2017 IEEE/RSJ International Conference on Intelligent Robots and Systems (IROS 2017), as well as on various online newspapers.
AIMbot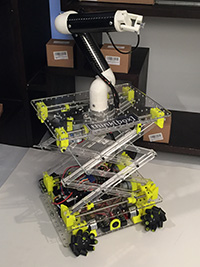 AIMbot (Automated Inventory Management Robot) is designed to autonomously store and retrieve packages inside of a warehouse. It features an omnidirectional mecanum drivetrain, a dual scissor lift, and a 5-axis articulated arm with a suction gripper. The platform's modular architecture allows it to also be configured for custom applications. Wyat Slifcak built the first prototype at think[box].
Pages