Cleveland Intubation Box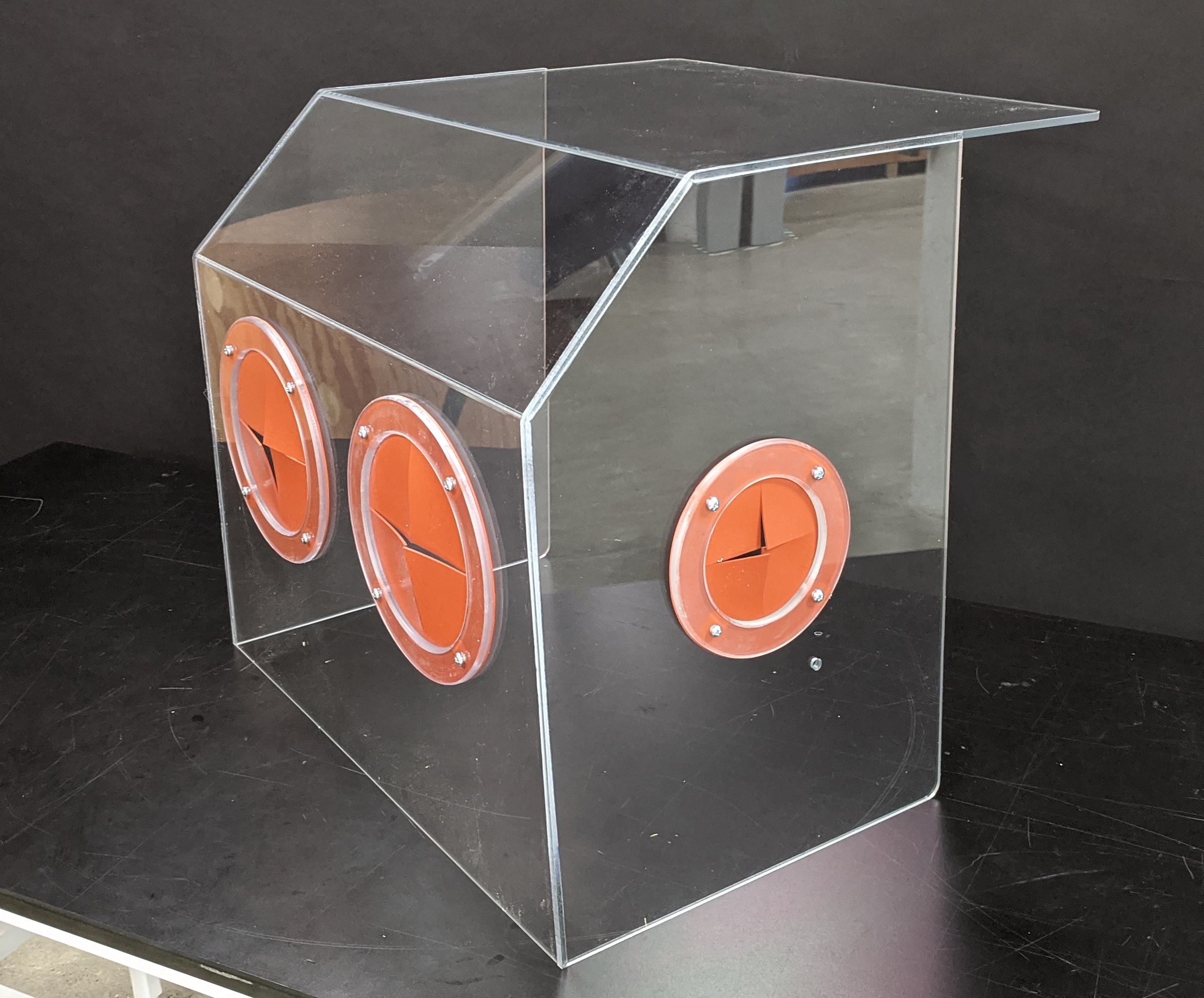 COVID-19 is characterized by respiratory difficulty and often patients require intubation and ventilation. The act of intubating can trigger a gag or cough reflex leading to an involuntary emission of virus-carrying fluid from the patient. Based on the original design by Dr. Hsien Yung Lai in Taiwan, the open-source Cleveland Intubation Box has been designed and clinically validated through a joint effort between Case Western Reserve University (CWRU) and University Hospitals (UH).
Goldenrod
Jennifer Ramirez and Rachel Suzanne Smith applied their craft to create this floral homage for the 2019 Society of North American Goldsmiths' Exhibition in Motion. Wildflowers that support our pollinators are critical to the environment, but are often considered weeds when they grow unexpectedly. This wearable sculpture celebrates the goldenrod - a major pollinator plant - and incorporates designs based on various parts of the wildflower.
Steve (The Good Version)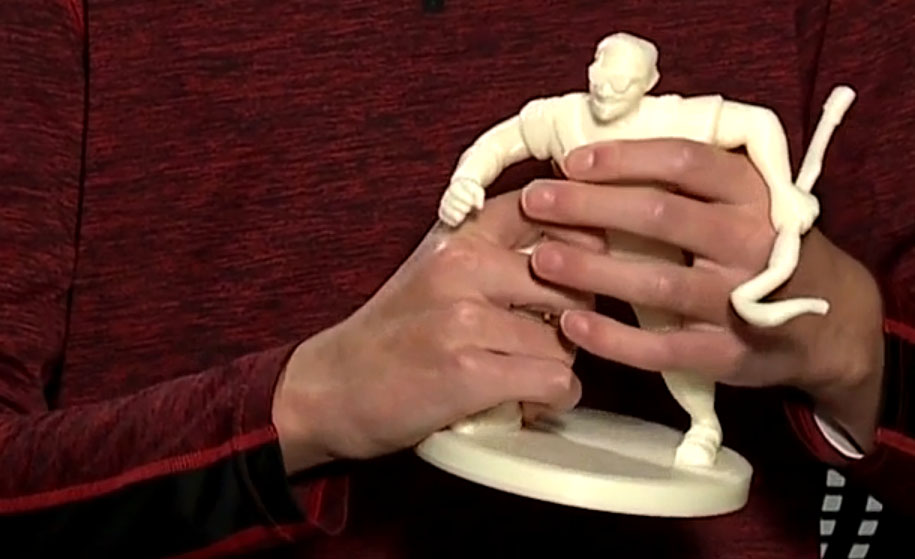 Sidekicks Ohio helps encourage children facing serious illness or disability by turning them into superheroes through art! Steve (The Good Version) is the super alter-ego of a local young man named Huston. Huston is visually impaired, so Lisa Kollins of Sidekicks Ohio leaped into action to create a superhero representation just for him. Two volunteer artists rose to the occasion. Seth Graham prepared the original design and poster based on an interview with Huston. Lisa Tan then modeled Steve's figurine to bring him off the page and create a tactile 3D print.
Vaccine Carrier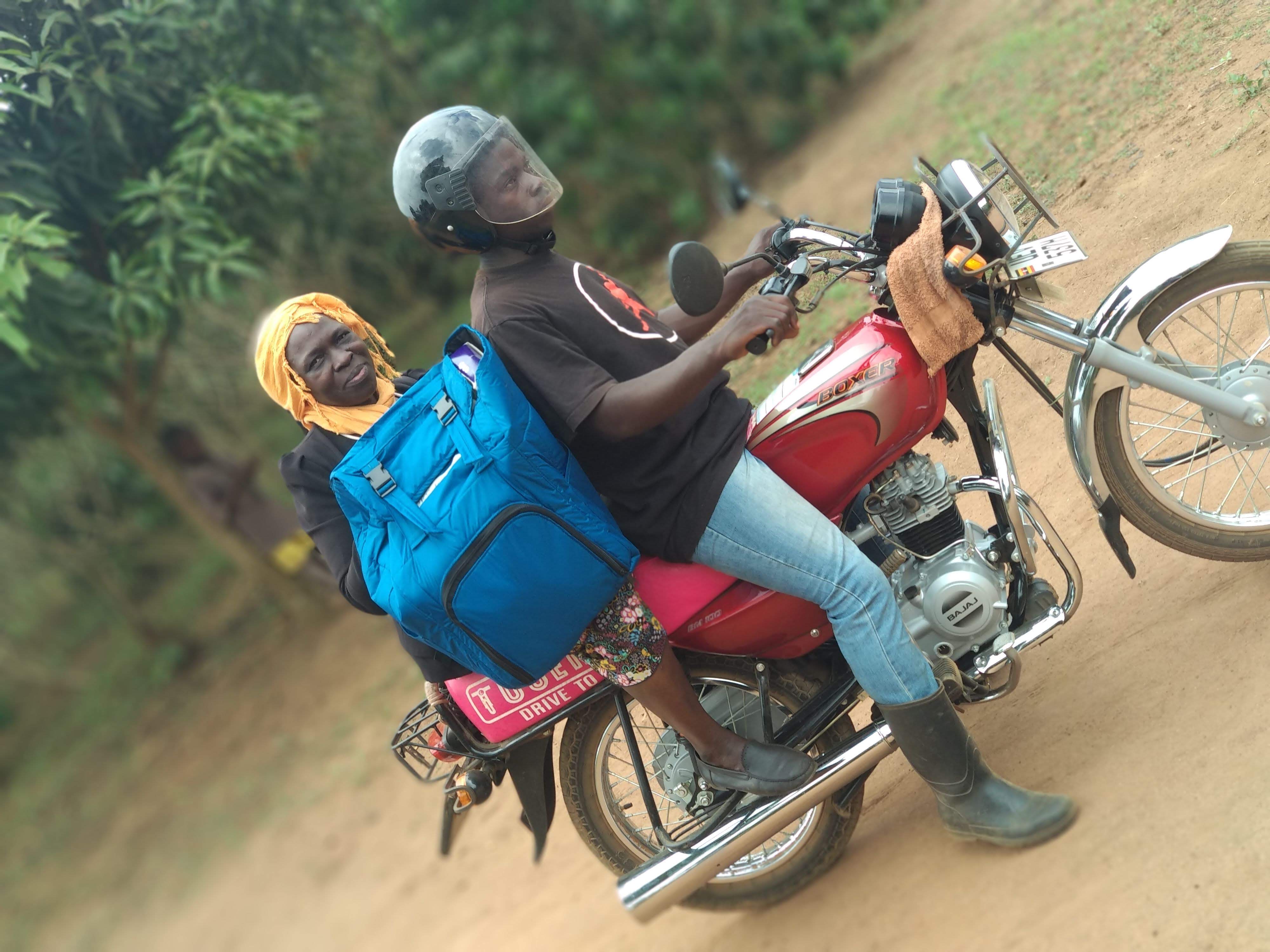 The Global Health Design Collaborative (GHDC) is a student organization that works with Makarere University in Uganda to improve health outcomes in Rural Uganda. In this project, an improved vaccine carrier was designed and built to help medical personnel increase vaccination rates in remote villages. Existing vaccine backpacks were bulky and non-ergonomic, making it harder to reach remote villages by foot without the vaccines heating up and denaturing. The new backpack, designed and built using the textiles resources at think[box], allowed clinicians to transport an insulated vaccine cooler faster and with less physical strain, helping to increase successful vaccination rates.
Battle Toss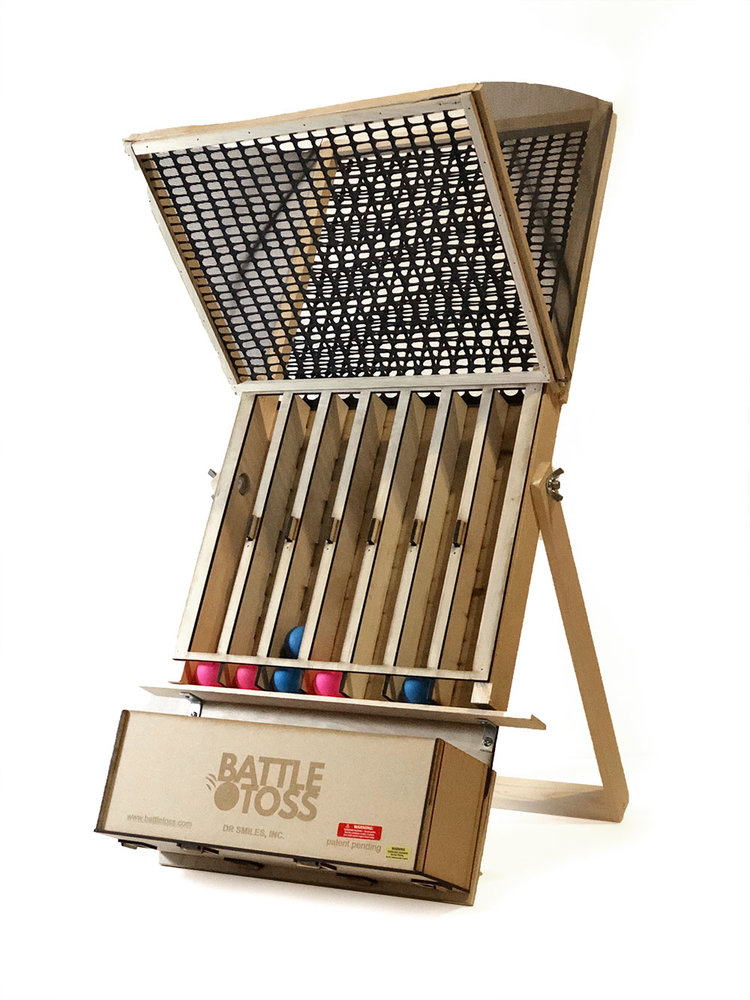 Battle Toss by Dr Smiles joins classics like darts, cornhole, and bocce ball for a competitive game that can be fun for the whole family, indoors or out. Connect four balls on the game board to win!
Invisible Dental Aligners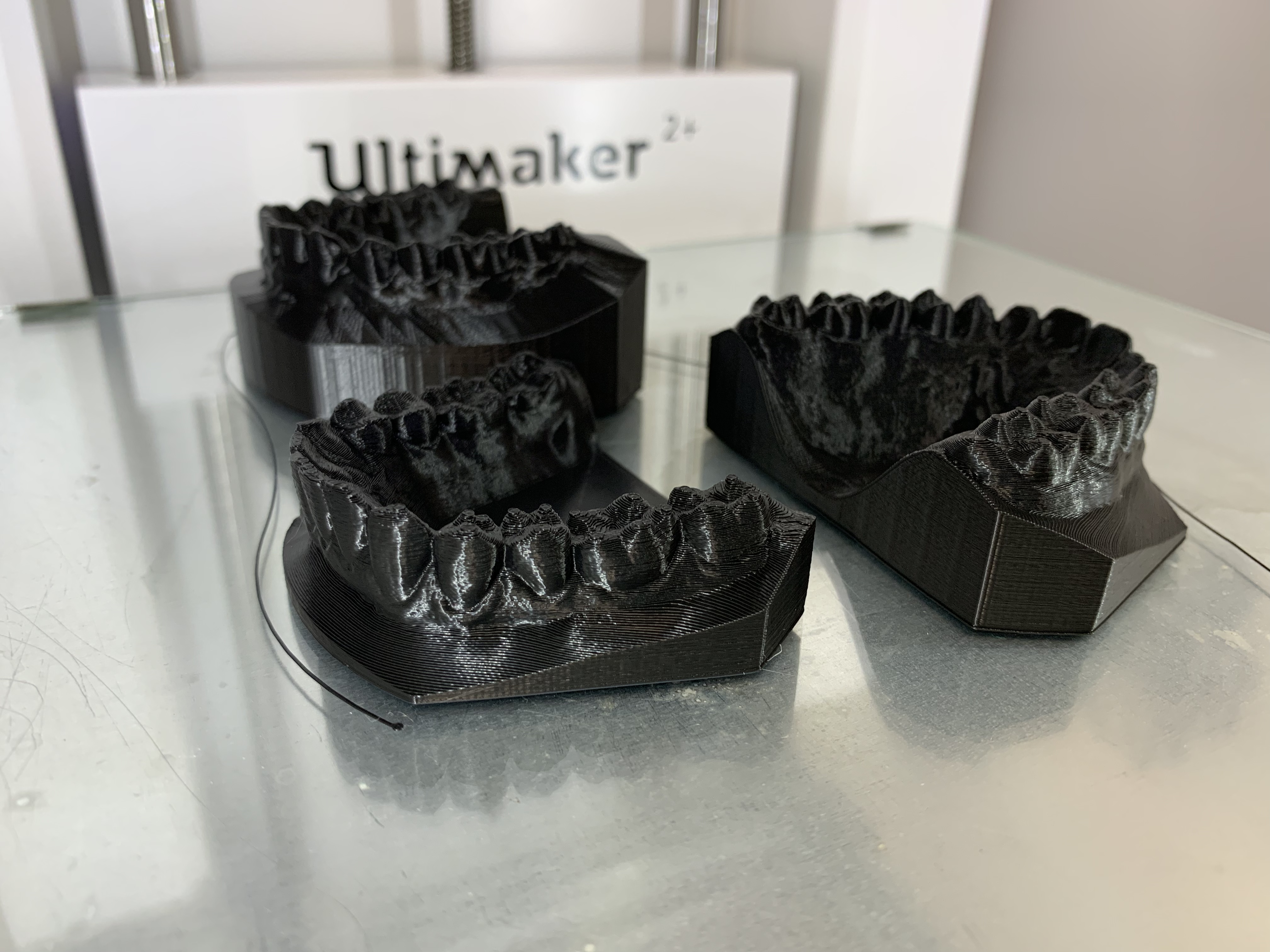 Students at the CWRU School of Dental Medicine utilize 3D scanning and printing technology in order produce these models which are used to create invisible aligners in a thermoforming process. Invisible aligners are less invasive, more comfortable, and more aesthetically pleasing than traditional dental braces.
Rowing Prosthetic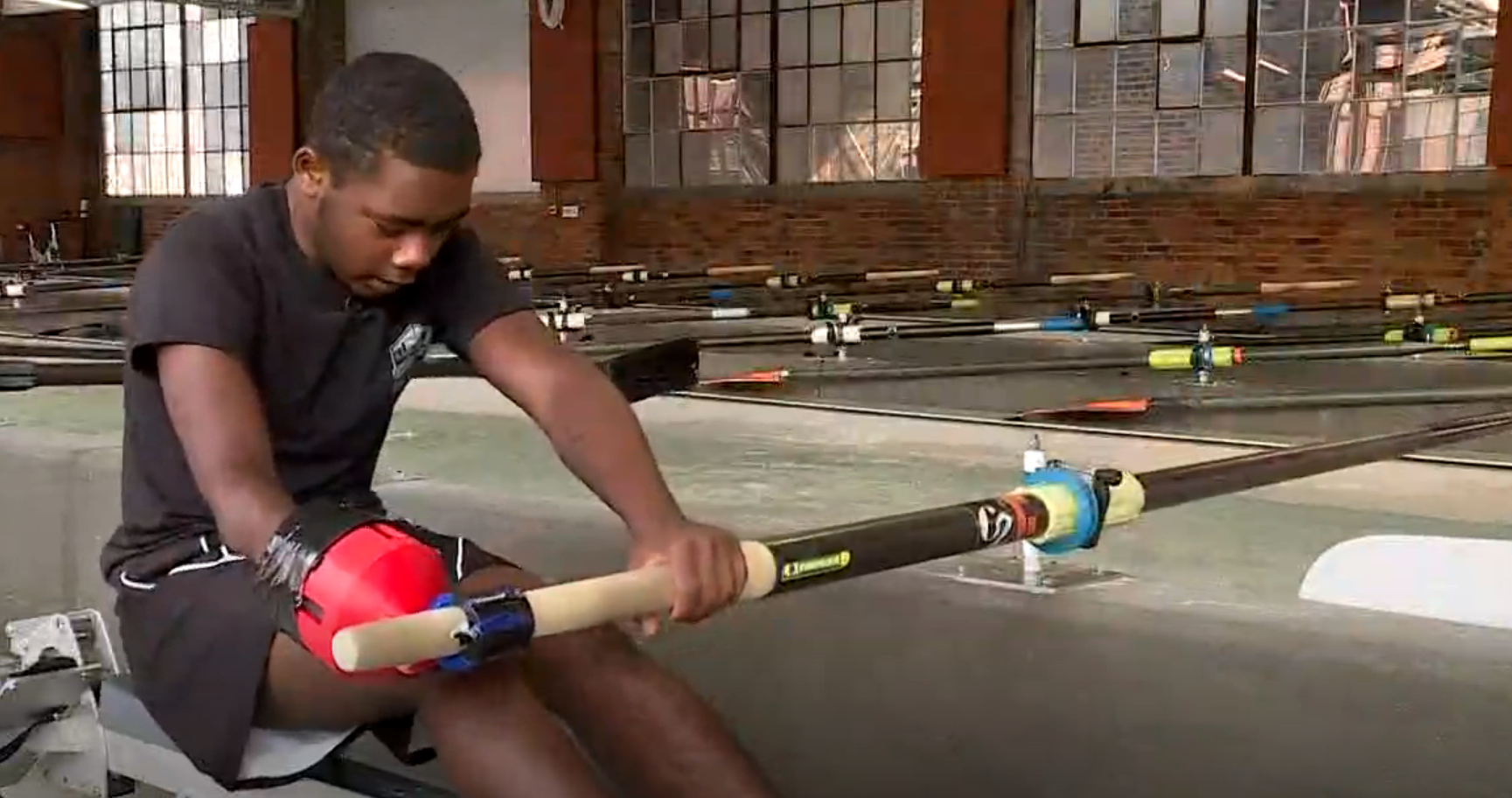 Students at the Cleveland Metropolitan School District's School of One at The Foundry took it upon themselves to build a hand prosthetic for one of their classmates so he could row racing shells with them. The mechanical stress put on a rowing athlete meant the prosthetic needed to be durable. These students produced many functional prototypes over a span of a few weeks, and continued to iterate on their design even after the program at think[box] ended.
Computed Tomography Anthropomorphic Phantom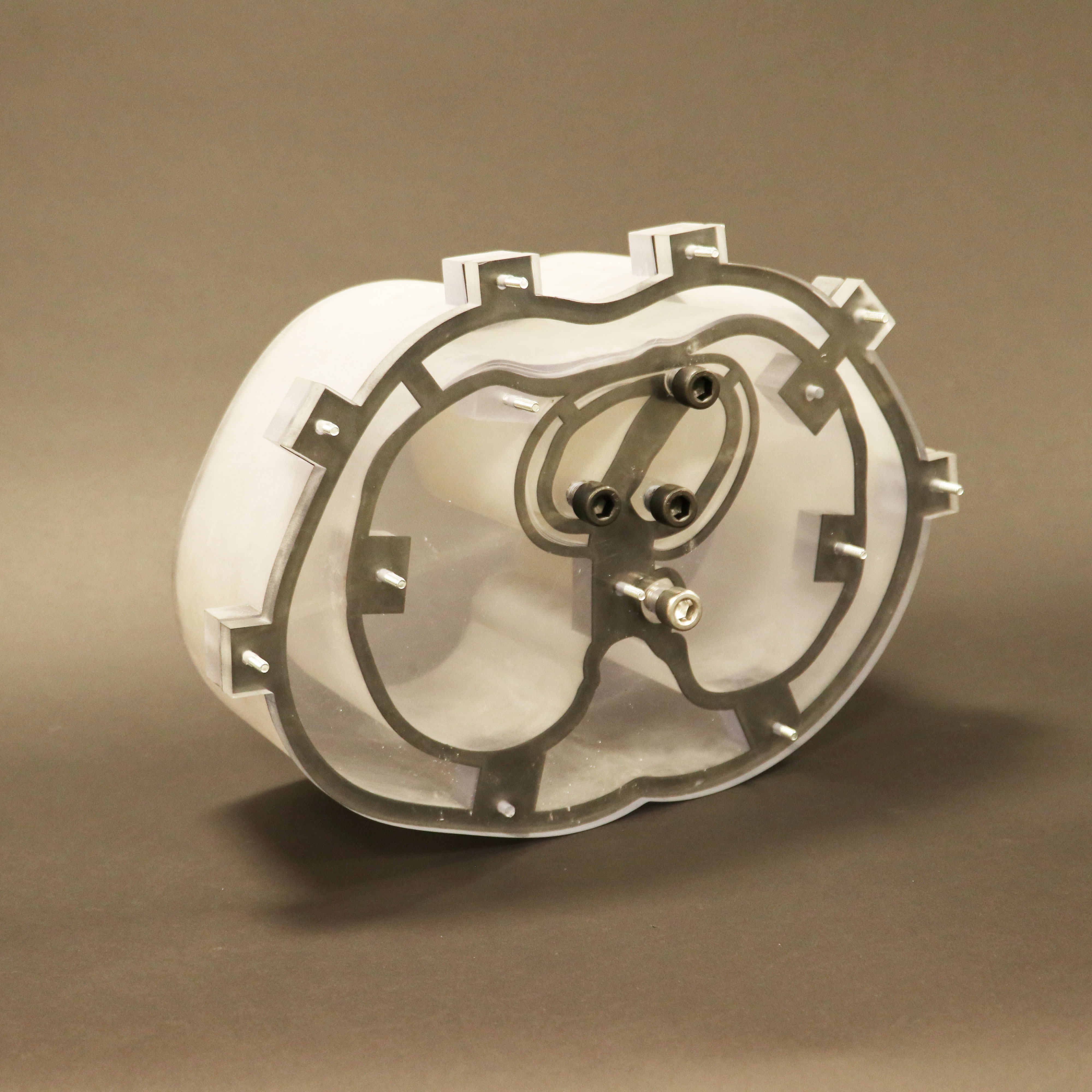 Researchers in the Biomedical Imaging Laboratory at CWRU created this phantom to test Computed Tomography (CT) machines. The phantom simulates the human body so the researchers can calibrate the machine and study a phenomenon called beam hardening. Beam hardening causes the edges of a material to appear "brighter" which can lead to misdiagnoses in patients. By researching beam hardening, these researchers are developing a method to correct the results of a scan and ensure better outcomes for patients.
Biaxial Stretcher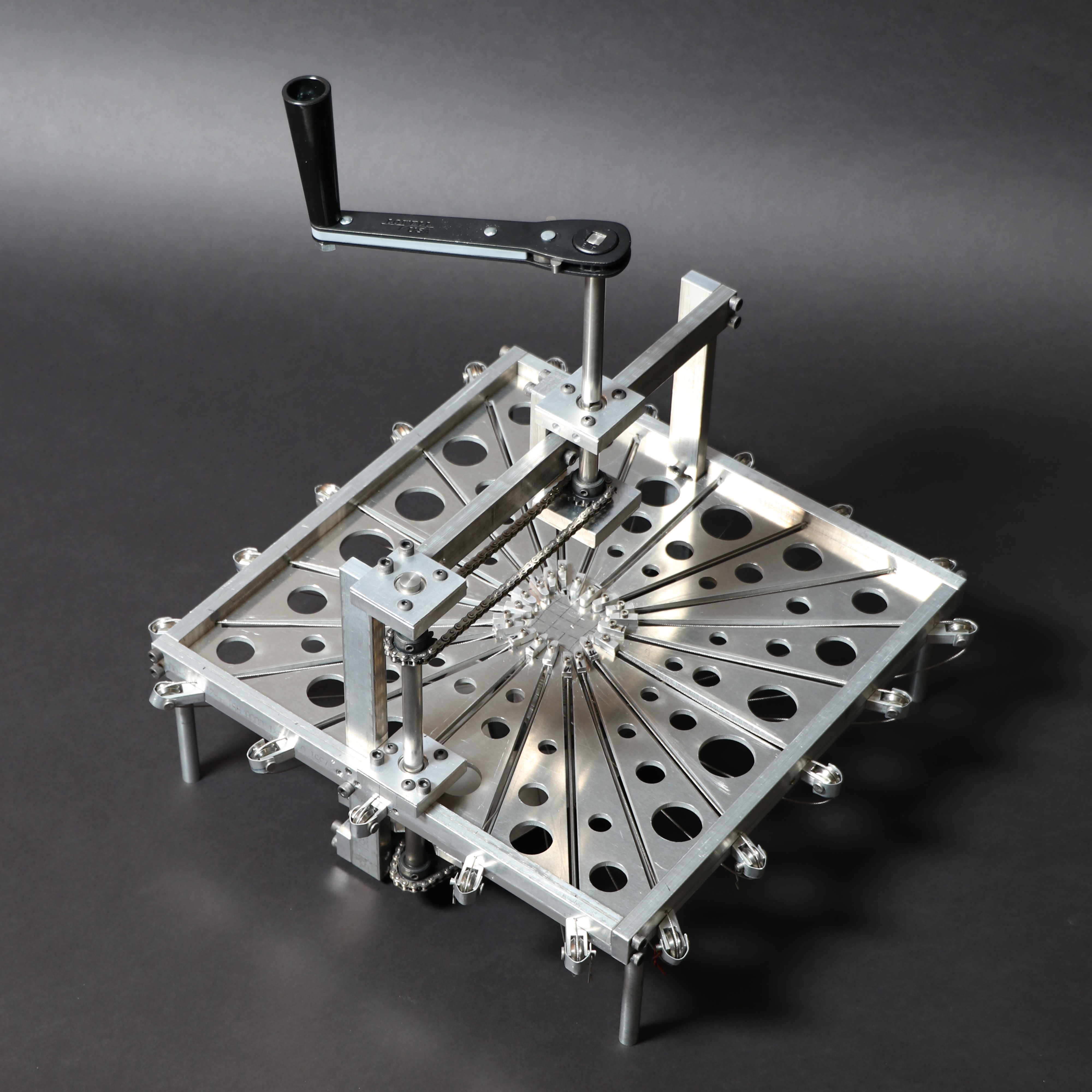 Imre Treufeld, a polymers researcher at CWRU, designed and built this bench-top biaxial stretcher as part of his post-doctoral work. This device will be used to study effects of stretching on the dielectric properties of polypropylene which is used in capacitors for electronics. Imre's research has found that simultaneous stretching in two directions imparts the film with the most desirable qualities and may lead to more durable and effective electronic components in the future. By building this device from scratch, Imre saved his lab as much as half a million dollars.
Photosynthesis
Steven Gutierez, a faculty member at the Cleveland Institute of Art, demonstrates our symbiotic relationship with plants and trees through interactive art. This welded metal sculpture uses LEDs to visualize photsynthesis. Sensors embedded in the tree sense carbon dioxide so that as observers breathe onto the tree the lights react as they "process" the breath back into oxygen.
Pages