MantisBot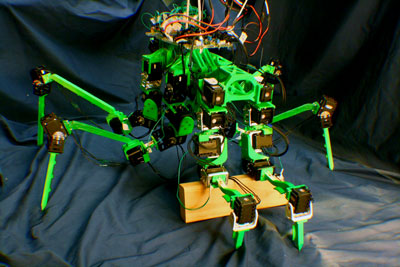 This M.S. thesis project mimics the mechanics of a praying mantis. The green skeleton was 3D printed, while the control electronics were assembled and mounted on a laser cut acrylic board.
Geometric Installation Art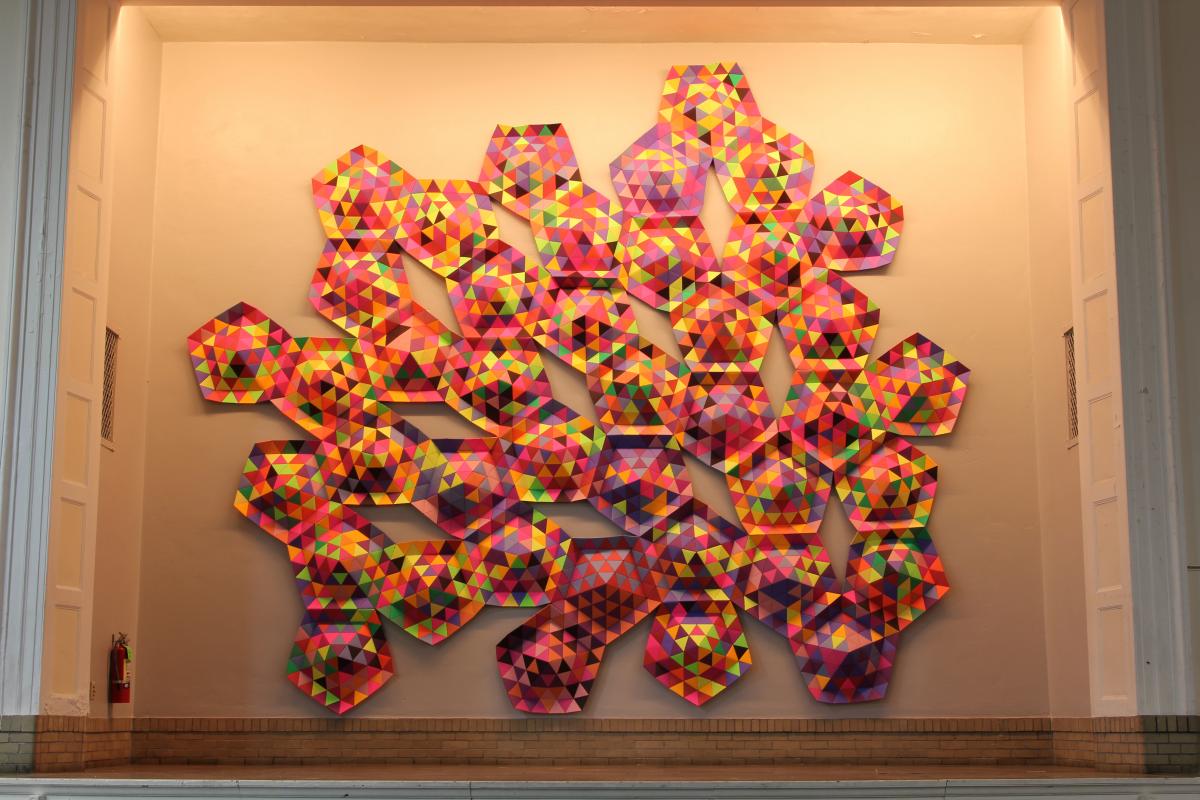 This colorful geometric installation was commissioned by Progressive Arts Alliance to reside in the main hall at the Michael R. White School in Cleveland, Ohio. Artist Jared Akerstrom use think[box]'s laser cutter to prototype and produce the thousands of equilateral triangles for the piece. The shapes were also used at a parent/student night to teach elementary schoolers about the platonic solids. The finished mural was 15 ft. tall and comprised of 3,280 triangles joined with staples.
Laminar Flow Punch Dispenser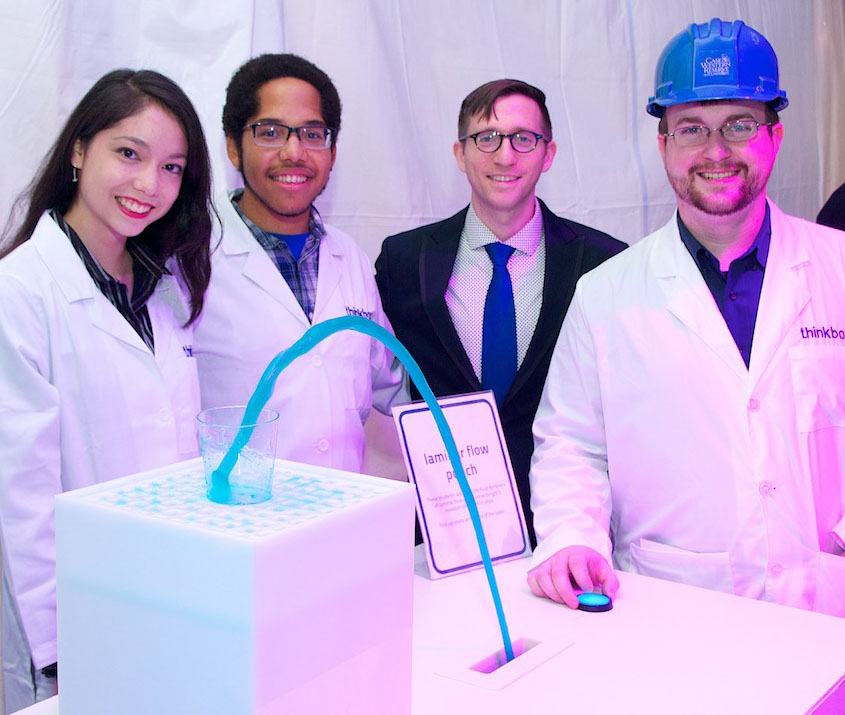 This laminar flow punch dispenser was a special attraction at the 2014 Blue Block party, where President Barbara Snyder announced the launch of renovations of the future home of think[box]. The laminar jet uses technology similar to the dancing fountains found in Las Vegas.
think[box] Commemorative Medallions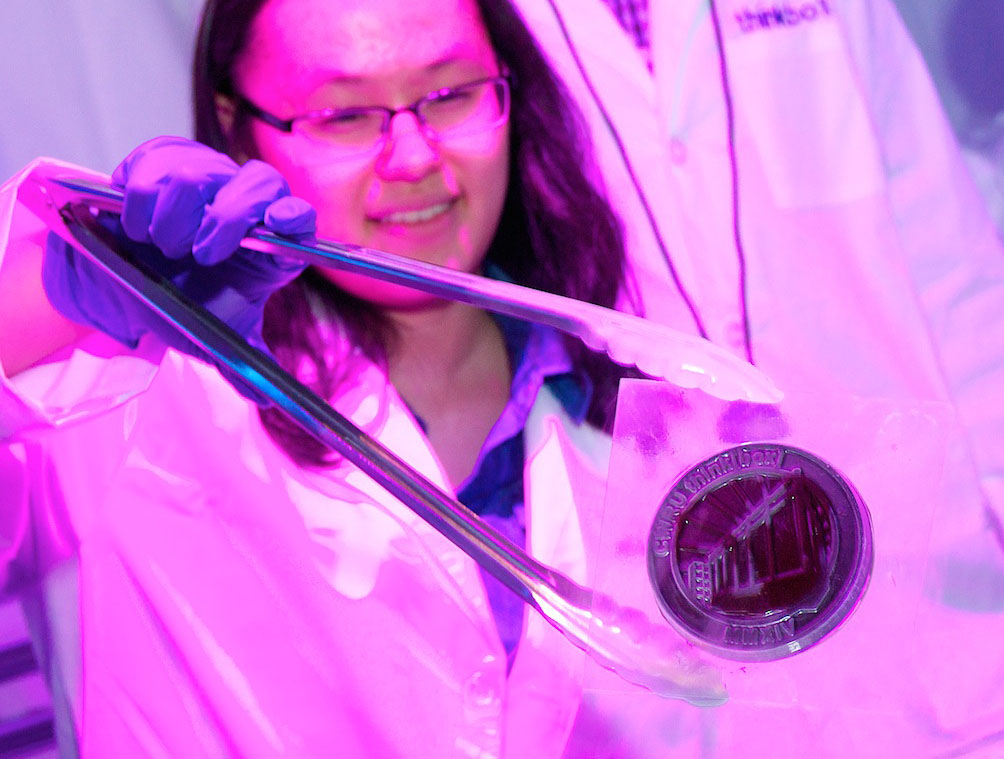 These chocolate medallions were designed and produced as a fun demonstration for a special event. In the demonstration, the melted chocolate was cast and then rapidly cooled using liquid nitrogen. The molds were vaccuum formed using 3D printed models and food-grade plastic sheets.
Aerodynamic Adhesive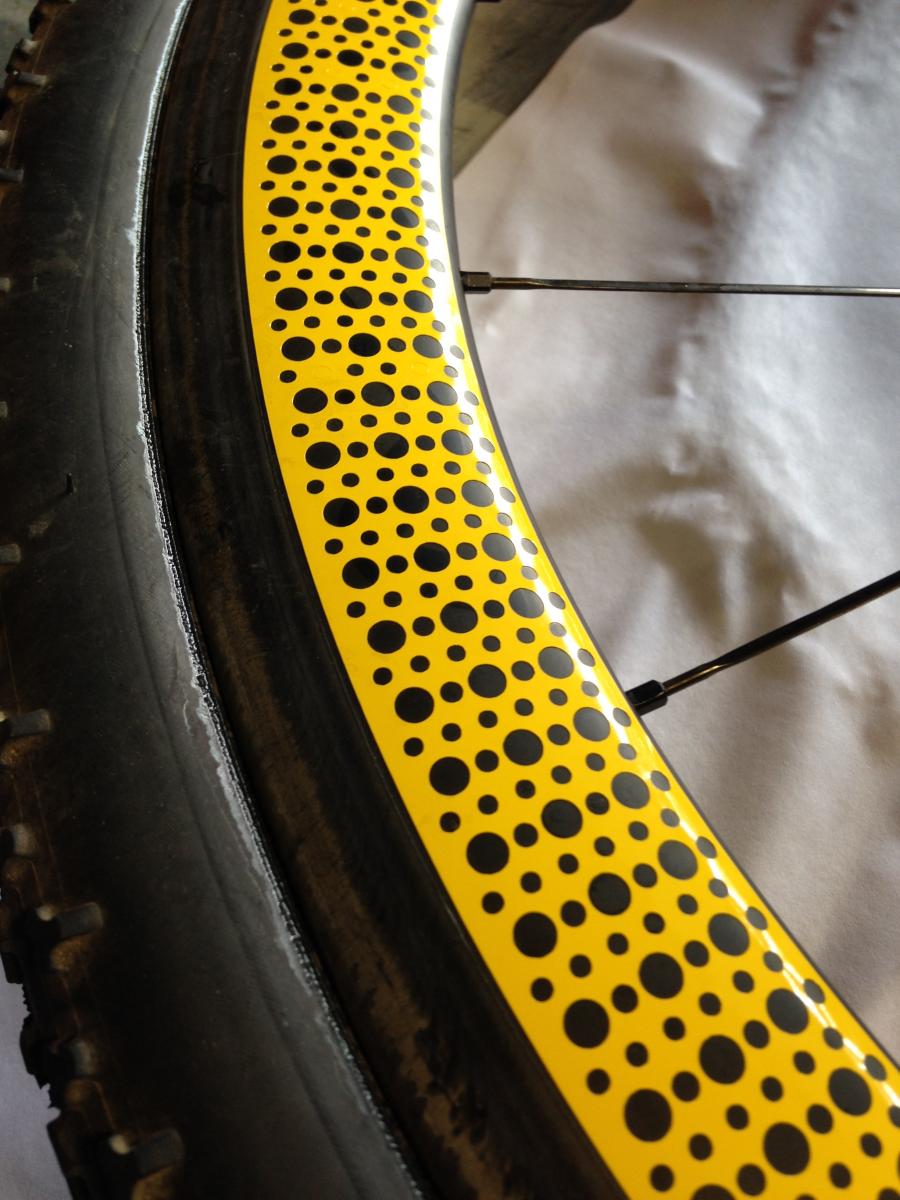 The dimpled surfaces found on golf balls are increase lift and reduce aerodynamic drag of the spinning sphere as it travels through the air. While these effects are well documented in such regimes, the effects of using a dimpled pattern on a spinning bicycle wheel are lesser known. This project investigates the effects of the dimples in the form of an adhesive strip applied to existing smooth-surfaced, deep-section bicycle wheels on the market today.
Fighting Unicorn Circuit Board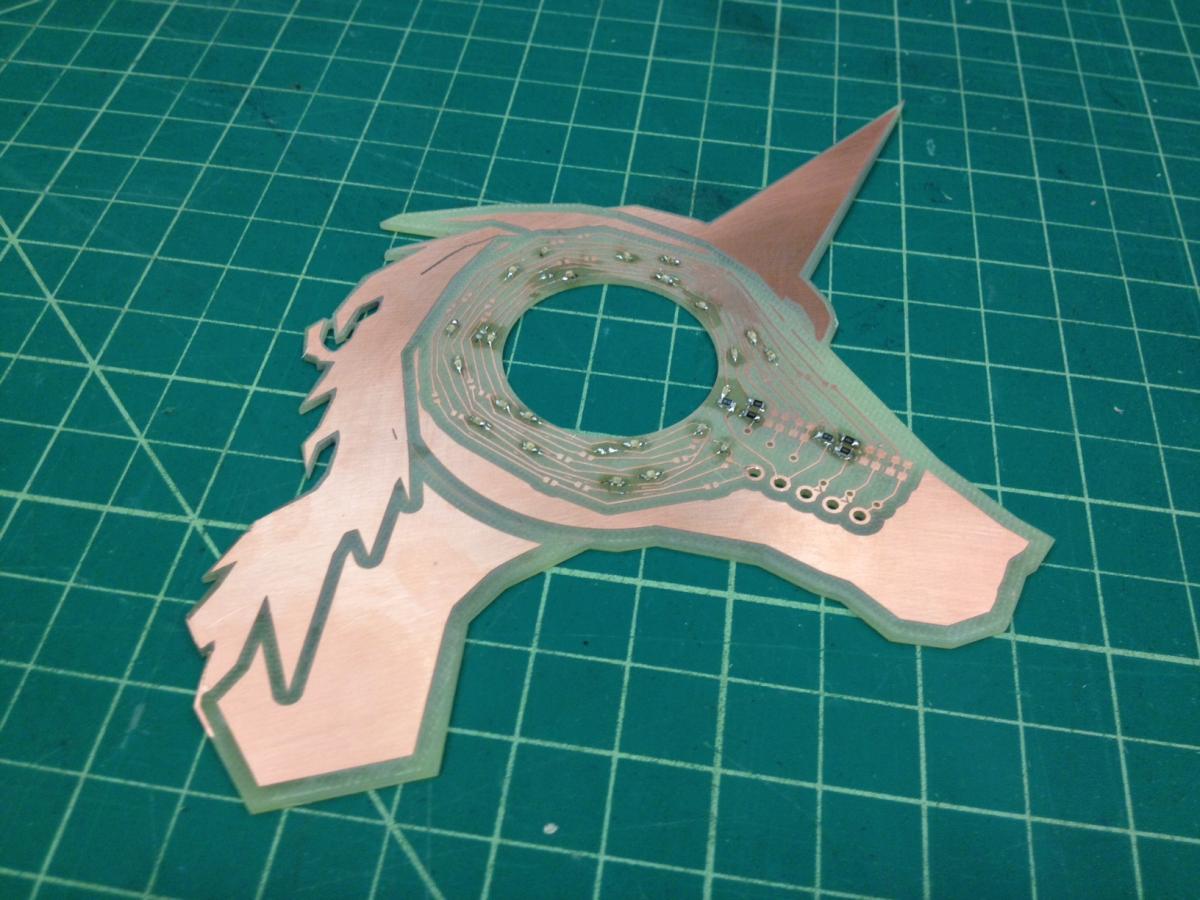 This uniquely-shaped circuit board was fabricated for an FRC robot built by the FIRST robotics team, the Fighting Unicorns, at Hathaway Brown, a women's high school in Shaker Heights.
Kevlar-Reinforced Denim Motorcycle Pants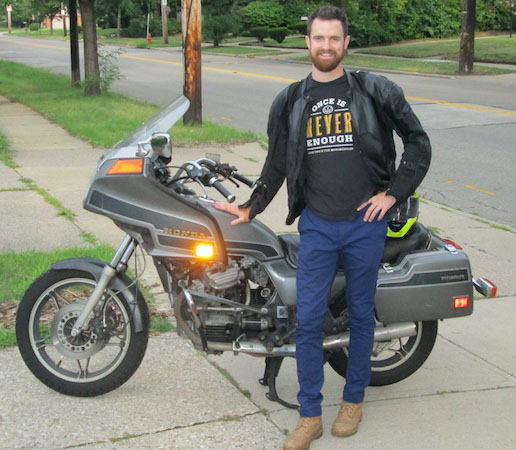 These motorcycle pants have the look and feel of denim with hidden kevlar panels for added road rash protection when riding on a motorcycle or scooter.
Geometric Laser-Cut Paper Art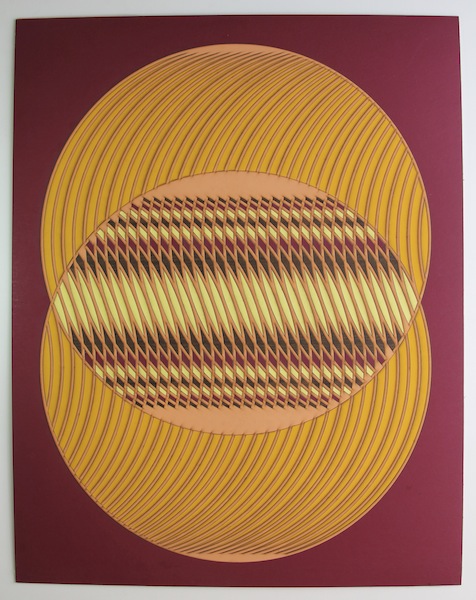 This intricate paper-cut artwork is part of a series titled "A ∪ B" inspired by the laser cutter. Multiple pieces of solid colored poster board were cut with an identical design, and the pieces carefully redistributed and mounted by hand to create a themed series of designs. The visual element was designed to be visually complex while keeping the amount of unique pieces as low as possible.
Climbing Minier Whegs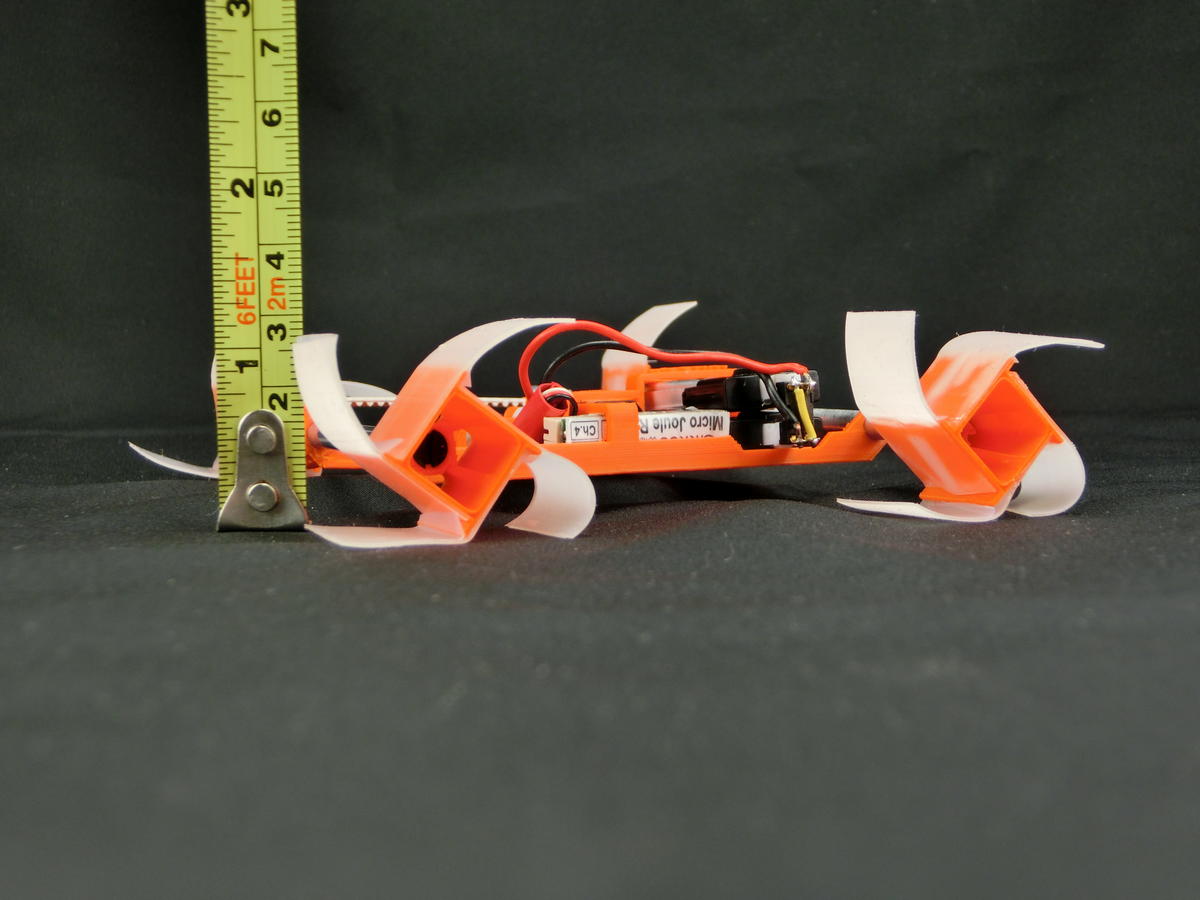 Climbing Minier Whegs is a smaller version of the Climbing Mini Whegs project in the CWRU Center for Biologically Inspired Robotics. This is a light (62 gram) wall climbing robot that scales smooth surfaces using a novel adhesive modeled after the surface of a gecko's foot. The robot can easily transition 90 degrees from a horizontal to vertical plane because of its unique wheel-legs.
Pro2Fit Inspiratory Muscle Trainer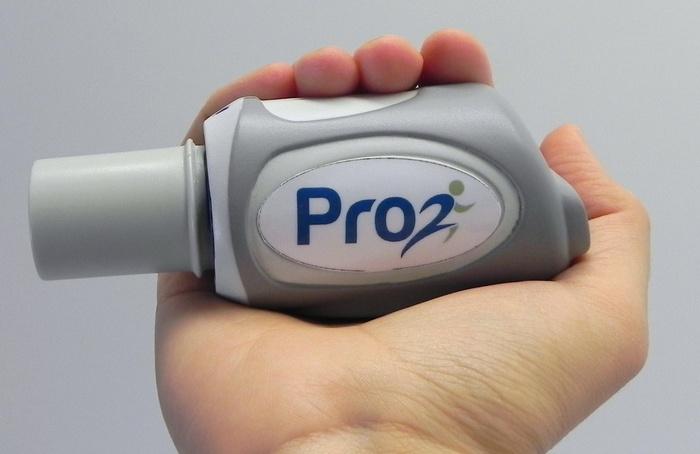 Inspiratory Muscle Training, or IMT for short, has been around for decades in the medical and sports environments. Pro2Fit is bringing IMT to the masses with a personal device that pairs with your smartphone to provide a fun and motivating workout. The smartphone app and website makes it easy to share results, see how you are doing relative to people like you, and even compete with others. This product has been used by several NBA, NHL, and NFL teams as well as a handful of universities both for research and athletics purposes.
Pages