Tomazin receives CSE's Espirit de Corps Award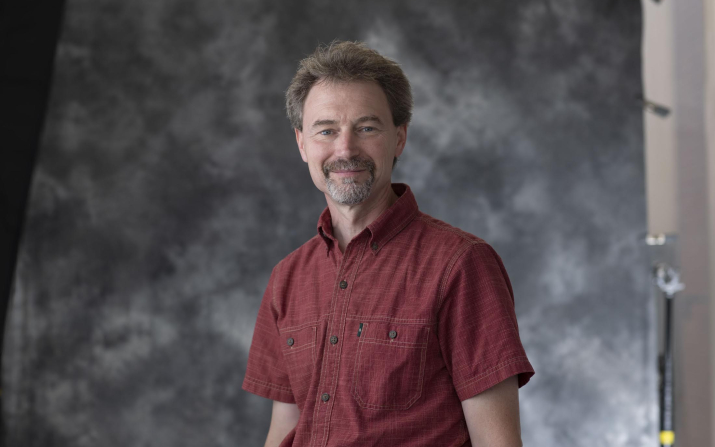 Published on
Oct. 6, 2020
Richard Tomazin, senior materials characterization associate in the Swagelok Center for Surface Analysis of Materials, was recently awarded CSE's Espirit de Corps Award.  The Espirit de Corps Award is awarded annually to a CSE staff member who "who exhibit pride, spirit, enthusiasm and unity of purpose in moving the Case School of Engineering forward."

Tomazin specializes in Ilion, Nanoindenter, AFM, Metallography, XRD and Sample Preparation.  He has been at CWRU for "most of the past five decades" having earned his Bachelor of Science in 1988 and his Master of Science in 1992, both in Mechanical Engineering. In 2008, he began working for the foundry, and in 2013, he became a full-time engineer.
In addition to working in SCSAM, Tomazin works in the Advanced Manufacturing and Mechanical Reliability Center (AMMRC) and the Solar Durability and Lifetime Extension Center (SDLE), as well as for the Department of Materials Science and Engineering as a whole.  "Pretty much everyone in this department has asked me to do something over the years."
Tomazin likes the variety of topics that SCSAM, AAMRC and SDLE brings.  "It teaches you that forcing things doesn't work.  It's like the square block in the round hole so sometimes things take longer but perseverance builds character."  He considers himself a "jack of all trades and a master of none.  I don't have the technical expertise that so many do around campus but I like to think of myself as the guy that says how can we answer this question?  Some simple words my father would say to me: 'Son be a good engineer, make science work.'"  He was drawn to engineering because he likes helping people learn and solve their problems.
Some of his favorite memories of his time at CWRU include the department's happy hours.  "If I lost playing poker to Professor Heuer it still was a good close to the week."