Researchers present at US-Japan Seminar on Dielectric and Piezoelectric Ceramics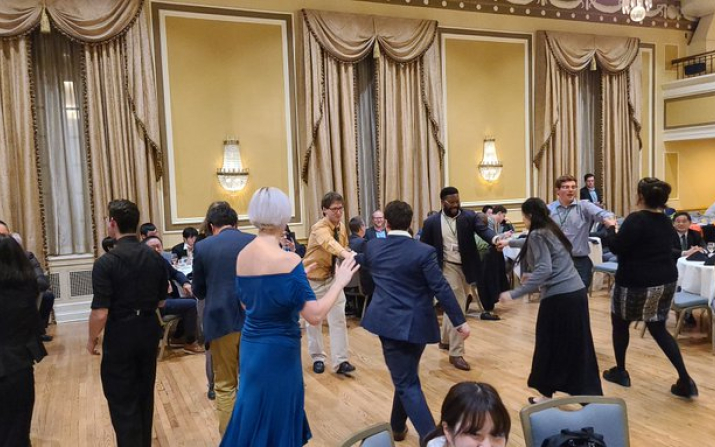 Published on
Dec. 12, 2022
Recently, Associate Professor Alp Sehirlioglu and Ph.D. candidate Benjamin Hirt attended the US-Japan Seminar on Dielectric and Piezoelectric Ceramics.
Hirt's presentation, "Ionic Exchange of Aurivillius Phases for Protonation," focused on his current research on the effect of processing conditions of layered perovskites into nanosheets on the perovskites' morphology and properties. As he prepared his presentation, Hirt learned about the wide variety of materials that display piezoelectricity beyond perovskites. Giving both an oral presentation as an introduction to his poster and a poster presentation during a poster session, he appreciated getting to talk to other experts in the field of piezoelectrics. 
"(The conference) was very different (from others) because everything was plenary because it was focused on piezoelectrics, so everybody was an expert," said Hirt. In addition to giving his own presentation, he enjoyed a presentation that focused on creating piezoelectrics in materials that have centrosymmetry aside from specific strained morphotropic phase boundaries.
"It was exciting to actually go in person and meet people (from the United States and Japan) at the conference face to face," said Hirt, who made new friends from Pennsylvania State University and Georgia Institute of Technology and learned some "South Carolina shag," as pictured above.