Reese completes senior project, will continue graduate studies at CWRU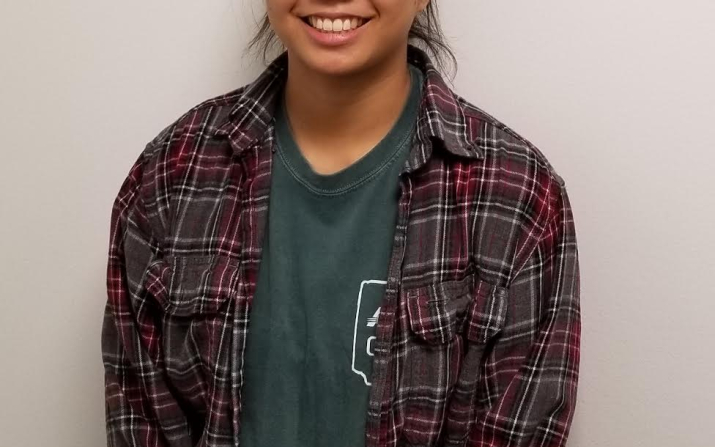 Published on
Dec. 10, 2020
When Rhiannon Reese graduates with her Bachelor of Science in Materials Science and Engineering in January, she will remain at CWRU to add a Master of Science to her already extensive resume.
Reese, who is from Chicago, Ill., recently completed her senior project, "Creep Frame Alignment Verification/ Polymer Fused Deposition Modeling for Sheet Metal Tooling Rejuvenation."  While working on her senior project, she studied the additive manufacturing of ceramics with Professor James McGuffin-Cawley.  Throughout her undergraduate studies, Reese particularly enjoyed the crystallography and space groups she studied in EMSE 328 with Professor Alp Sehirlioglu "because group theory slaps."
It wasn't only at CWRU that Reese added to her resume.  In spring 2019, she participated in a coop at Lincoln Electric, where she interned in the consumables research and development department.  Her main task was benchmarking electrodes made for silicon islands.  Low-silicon island electrodes mean less post-processing on their parts for automotive manufacturers, as well as lower production costs.
Reese as drawn to materials science and engineering by chance.  "I found it while applying to undergrad online and thought it'd be interesting, so here I am 5 years later."  She plans to continue researching with Associate Professor Jennifer Carter when she starts her graduate studies in January.
In addition to being an engineer, Reese was a swimmer on CWRU's varsity team for four years, where she swam freestyle and butterfly.  During her underclass years, she admired fellow swimmer Lauren Homack, who graduated with a Bachelor of Science in Materials Science and Engineering in 2019.  Reese is also "a cat person."