Newest Materials Research Faculty Member: Janet Gbur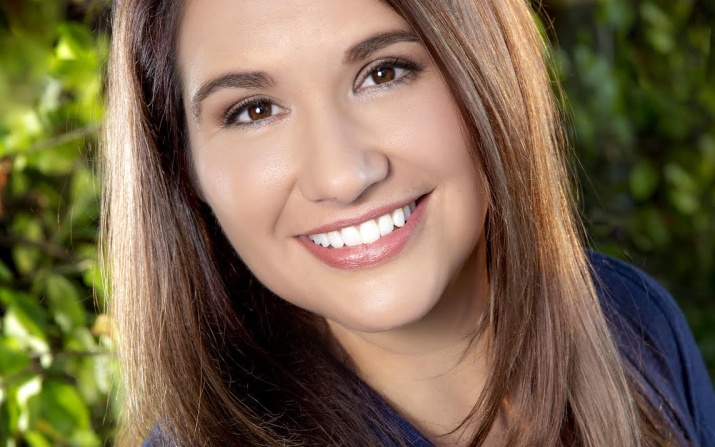 Published on
Sep. 30, 2022
When Janet Gbur was an undergraduate student at Kent State University, she needed a custom knee brace fabricated. As she looked at the design of the brace, she was intrigued by the fields of prosthetics and orthotics.
At the time, Gbur shared her thoughts with a Youngstown State University engineering student. She told him about her fascination with the process of creating the brace and he suggested she take a materials engineering class at his school. That summer, Gbur enrolled in Youngstown State's equivalent of ENGR 145: Chemistry of Materials, which helped her to see connections between materials, designs, and applications that she hadn't seen before. She then decided to pursue a B.E. in Materials Engineering at Youngstown in addition to the B.S. in Biology/Pre-medicine that she was already working on at Kent State, spending several years working on two degrees at two different schools.
More than thirty years later, Gbur is the newest research faculty member in Case Western Reserve University's Department of Materials Science and Engineering. Gbur first came to CWRU in 2011 to start her Ph.D. studies in Distinguished University Professor John Lewandowski's research group. After graduating with her Ph.D. in 2018, she became a research associate in Lewandowski's group.
"Janet brings to us a unique perspective, teaching and mentoring prowess, and skill set related to mechanical reliability of implantable devices," said Lewandowski. "She has been very effective in mentoring students across various disciplines and interacting with faculty, staff and students across CWRU in addition to serving on the Board of Directors at ASTM International. She has been successful in generating her own research support as well as collaborating with others on larger multi-PI projects."
Also a research biomedical engineer and investigator at the Advanced Platform Technology (APT) Center in the Cleveland's VA Medical Center, Gbur's research focuses on materials and technology that drive advances in rehabilitation. At CWRU, her focus is on using novel testing and advanced characterization to understand structure at relevant size and length scales with correlation to long term performance, while her VA role focuses on developing and translating key technologies to improve miniaturized medical devices serving rehabilitation, particularly in the area of neuroprosthesis systems. "My favorite part about this CWRU / VA synergy is that I have the ability to work with cross-disciplinary teams on the basic science through medical device development and then see the results of the final application at the clinical level - a full life cycle approach." says Gbur.
As a research assistant professor, Gbur looks forward to building new research collaborations on campus and with industry to advance materials and devices for rehabilitation, but she is equally enthusiastic about being able to work with more students. A baton twirling coach for more than thirty years, she has been mentoring undergraduate students since her Ph.D. studies and sees herself as an engineering coach. "I love training the next generation of engineers," she said. "I truly enjoy watching the students develop their research skills as we work together on projects. It's a true honor to be able to work with such talented and diverse students, coupled with the support and ingenuity of a spectacular staff and faculty."
Sylvie Crowell, a BS/MS materials student at CWRU who has been researching with Gbur since her freshman year, described Gbur as an "exceptional mentor." When they started working together in Spring 2020, they were researching fatigue of biomedical wires; now they are working on aerosol printing and fabrication of flexible implantable electronics. "Dr. Gbur helped me develop my research skills from completely inexperienced to gaining autonomy over my own projects," said Crowell. "Not only did Dr. Gbur invest in my research experiences, but she also fostered my academic and career growth."
In addition to her work with students, Gbur is optimistic about the possibility of cross-departmental collaborations and hopes her work would continue to build on collaborations with the Cleveland VA, the Case School of Medicine, and CWRU's Department of Biomedical Engineering, among other opportunities. "Fundamentally, every department has a need for understanding materials whether it is for robotics, aerospace, biomedical, electrical, or structural applications. I would like to find ways we can develop synergies," she said. She has mentored students from multiple disciplines of engineering and appreciates the different perspectives that they have brought to the research.
Gbur has been doing cross-disciplinary research since her Ph.D. studies, having conducted research with Professor Dustin Tyler in CWRU's Department of Biomedical Engineering. As a student, she developed test techniques to determine the reliability of the materials and components of an implantable neuroprosthesis system that Tyler and his team were developing. Gbur's experience with ASTM International standards and work on technical standards development led the way to creating robust testing protocols.
When Gbur started her Ph.D. studies, she knew she wanted to focus on biomedical materials. Her Ph.D. dissertation investigated the effects of material cleanliness and processing conditions on the lifetime of Nitinol wires used in biomedical applications. "The work studied how processing techniques impact the long-term reliability of the wires and in that work I had the opportunity to explore new techniques to characterize the defects contributing to premature fatigue failures." Working in CWRU's Swagelok Center for Surface Analysis of Materials and with ASM International's metallography lab, Thermo Fisher Scientific, and Zeiss application scientists, Gbur developed techniques to quantify the defect populations in the fine diameter wires.
As a Ph.D. student, Gbur also contributed to the development of an ASTM International standard for the very fatigue tests she used in her dissertation work and CWRU's Advanced Manufacturing and Mechanical Reliability Center participated in the ASTM Interlaboratory Study for that standard, E2948. 
"For a long time, Janet has made a significant impact on our department and has been recognized as a young researcher with excellent accomplishments and high potential," said Frank Ernst, Chair of the Department of Materials Science and Engineering.