Jennifer Carter promoted to Associate Professor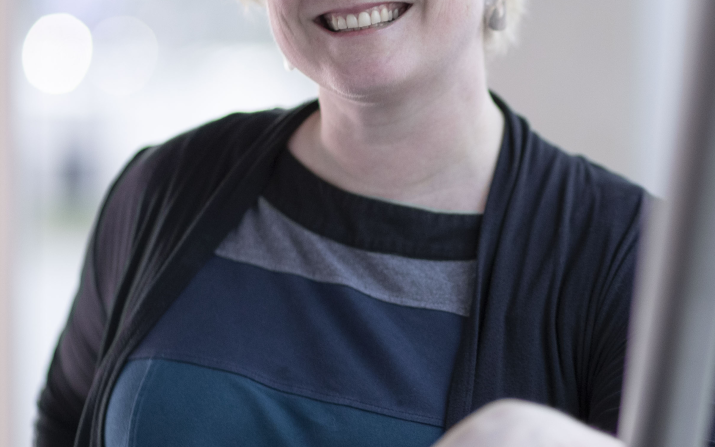 Published on
Sep. 22, 2020
2020 has been a year of accomplishments for Associate Professor Jennifer Carter: she received Major Research Instrumentation funding from the National Science Foundation and she was promoted to Associate Professor with tenure for the 2020-2021 academic year.
"Successful engineers tackle problems to make humanity better by working in teams of diverse individuals towards a common goal," said Carter, a graduate of University of California, Davis and Ohio State University.  "You don't have to have all the answers, just need to know who to add to the team and work together."
Carter joined the Department of Materials Science and Engineering in January 2013 as an assistant professor.  Since she first came to CWRU, she is most proud of her role mentoring the next generation of engineers.  "My research is interesting, but the most important thing it does is support the education and training of engineers that go off and solve other challenges," said Carter.  "I engineer engineers, it is how I make humanity better."
She added, "The undergraduate students are the best part of working at CWRU. They inspire me each day to give my best effort to everything I set out to accomplish."
This semester, Carter is teaching the Case School of Engineering's only North Star Course, EMSE 110: Transitioning Ideas to Reality.  She is also working with senior students on their senior projects.  In the past, she has taught EMSE 276: Materials Properties and Design, EMSE 343: Processing of Electronic Materials and EMSE 417: Properties of Materials in Extreme Environments.  She also serves as the academic advisor for Materials undergraduate students in the Class of 2020 and the Class of 2024.
Carter also serves as director of the Mesoscale Science Lab at CWRU.  Her research group focuses on understanding microstructural evolution and performance of interface-rich materials for extreme environments.
Carter considers her MRI award, which she plans to use to acquire a scanning electron microscope for CWRU, one of her biggest achievements in her career as a scientist.  "I like to build teams, and advancements in materials science and engineering are required for all engineering applications," she said.  "Procuring an instrument that will enable researchers across the university to answer scientific and engineering challenges in materials evolution will help CWRU researchers solve problems related to societal grand challenges."  She is in the process of choosing an instrument.
Carter's research primarily focuses on deformation mechanisms of metals and metal-matrix composites; fatigue, fracture, and creep; failure analysis; electron microscopy; 3D microscopy; novel methodologies for multi-scale material characterization; and data science and analytics.  In 2019, she received a Presidential Early Career Award for Scientists and Engineers, which is awarded by the President of the United States,and  is the US government's highest honor for scientists beginning their research careers and showing promise for leadership in STEM.