James McGuffin-Cawley receives CAA Meritorious Service Award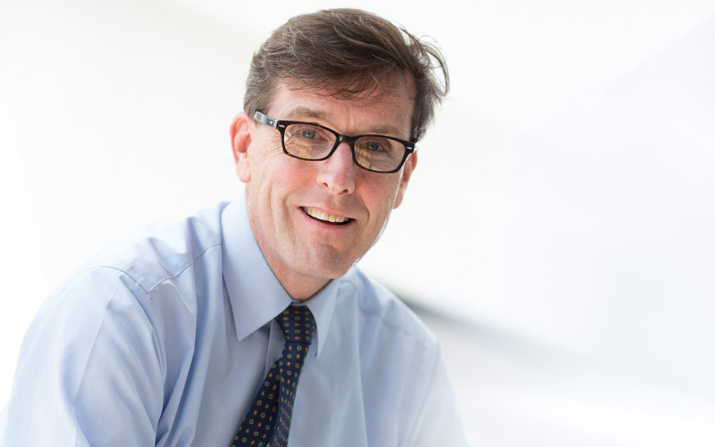 Published on
Nov. 2, 2021
James McGuffin-Cawley, faculty director of Sears think[box] and professor in Case Western Reserve University's department of materials science and engineering, was selected for a Case Alumni Association Meritorious Service Award. Awards are given annually to individuals who have provided "outstanding service to the alumni association and to Case."
McGuffin-Cawley, who earned his PhD in ceramic science from CWRU in 1984, has been a faculty member at CWRU for more than 30 years. He began his time as a research driven faculty member before beginning to serve in numerous administrative roles, including interim dean of the Case School of Engineering and chair of the department of materials science and engineering. He defines materials science and engineering as "the conversion of what nature has provided us into things that are useful."
"The reason I've stayed is the caliber of the colleagues and the caliber of the students," said McGuffin-Cawley. He pointed out that the students "love what they're doing" and display a combination of academic enthusiasm and talent.
In his role at think[box], McGuffin-Cawley appreciates that students use the facilities "late into the night." "They want to improve themselves as scholars, but they also want to improve the world," he said. He is proud of the student project fund that has been put together from donations from alumni that will fund over 300 individual projects. "This is a place that's characterized by teamwork, and there are many, many wonderful people who are all working on behalf of the institution," said McGuffin-Cawley. "I'm just glad to be part of the team."
Throughout the year, the Case Alumni Association accepts nominations for their five awards. Past CAA presidents meet each spring to determine the winners, who are honored and receive their prizes homecoming weekend.