First NAMCS seminar is September 10 and 11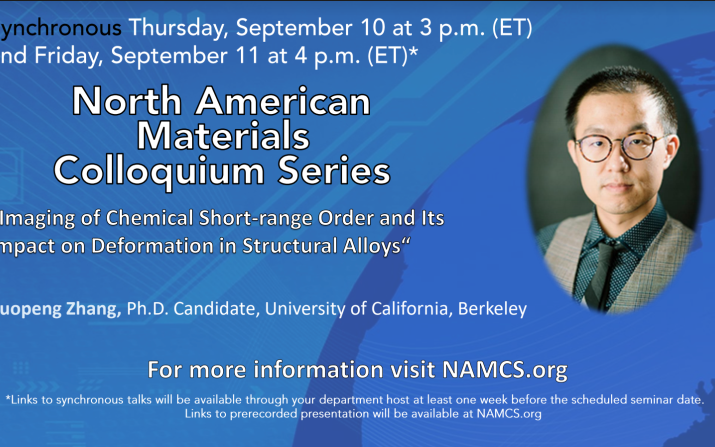 Published on
Sep. 8, 2020
The first seminar of the North American Materials Colloquium Series, which CWRU is participating in with other universities around the country, will take place September 10 at 3 p.m. and September 11 at 4 p.m.
The seminar, entitled "Imaging of Chemical Short-rang Order and Its Impact on Deformation in Structural Alloys," will be led by University of California, Berkeley PhD candidate Ruopeng Zhang.  The sessions on Thursday and Friday will include an introduction and a concluding question and answer session.  Prerecorded seminars will be available for viewing at any time.
More information on the series and a full list of this semester's speakers is available here.
Contact Professor Bud Baeslack with questions.