Cultural Tours:
Cleveland has a distinct history with rich cultural heritage. We welcome ISFA 2016 attendees and guests to explore various sights and attractions, and are pleased to offer two separate cultural tours:
Tour 1: Lolly the Trolley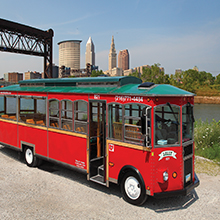 Enjoy a 1 1/2 hour tour of Cleveland, provided by the company Lolly the Trolley! This tour will take place in the afternoon of Sunday, July 31st. It includes a narrated tour of the University Circle, the Cultural Gardens, and downtown Cleveland. Guests will board the Trolley at the InterContinental (Carnegie Avenue side) at 4:00 pm and return back to the hotel at 5:30pm. The fee for this tour is $25.00 per person and can be paid by credit card during check-in registration on July 31st. http://www.lollytrolley.com/
Tour 2: Cultural Institutions near University Circle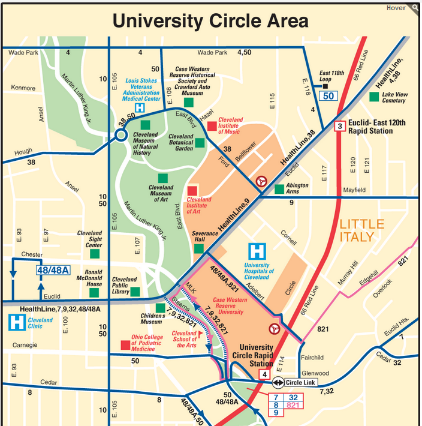 An exciting evening to explore world renowned cultural institutions right next to Case Western Reserve University's campus, which are specified below. The "University Circle" is an area that not only houses CWRU, but also multiple museums, University Hospitals and various shopping, entertainment and dining opportunities: http://www.universitycircle.org/.
The InterContinental Hotel will provide complimentary round-trip shuttle service on Wednesday, August 3rd from the hotel, picking up at 3:30 pm and dropping off attendees in front of the Cleveland Botanical Garden. The hotel shuttle will return to pick up the attendees at the same location (The Botanical Garden) at 8:30 pm, and return back to the hotel.
1) Cleveland Botanical Garden: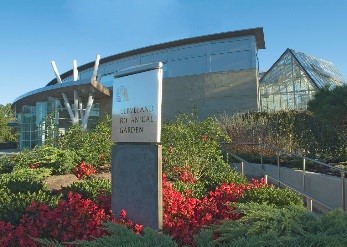 The Garden was founded in 1930 as the Garden Center of Greater Cleveland. Originally housed in a converted boathouse on Wade Park Lagoon, it was the first such organization in an American city. As the Garden has outgrown its original home, the Garden moved in 1966 to its current location in University Circle, which was the site of the old Cleveland Zoo. http://www.cbgarden.org/
Admission price to The Cleveland Botanical Garden is $9.00 per person.
2) Cleveland Museum of Art: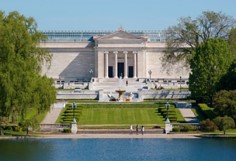 A world-renowned facility within a short walkable distance from the Garden, open until 9:00 pm. The museum is free of charge and also has a café and restaurant on-site, both of which are open until 8:00 pm. http://www.clevelandart.org/
3) Cleveland Museum of Natural History: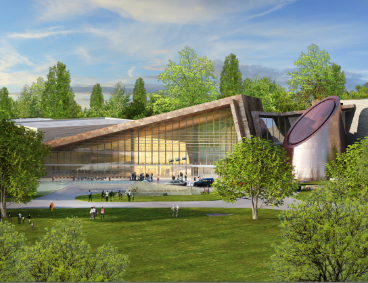 Near the Cleveland Museum of Art, the Cleveland Museum of Natural History was established in 1920 by Cyrus S. Eaton to perform research, education and development of collections in the fields of anthropology, archaeology, wildlife biology, zoology, etc. The Museum collections total more than four million specimens of paleontology, zoology, archaeology, mineralogy, ornithology, and a variety of other scientific subjects. https://www.cmnh.org/.
General admission to the museum is $14.00.
Dinner Options:
The Cleveland Art Museum offers Café Provenance and Provenance, an on-site restaurant for your enjoyment. There will also be food trucks in the area, as part of a weekly Wednesdays' summer festival, known as Wade Oval Wednesdays (WOW).
http://www.universitycircle.org/events/2016/06/15/wow-wade-oval-wednesdays.
If you choose to have dinner in your hotel room, the InterContinental has an onsite restaurant, Table 45, which is open evening until 11:00 pm: http://tbl45.com/index.php. Of course you can always order room service, which is available 24 hours a day.
University Circle, combined with all its attractions, museums and events has something to offer for anyone – make sure you make use of this opportunity to get to know Cleveland a bit more! We hope you will have an opportunity to see why Cleveland is the #1 cultural destination!
So we can plan accordingly, please email Mrs. Denise Miller, if you are interested in attending either, or both of these tours: dmm192@case.edu
Technical Tours:
ISFA 2016 attendees and guests also have the opportunity to enjoy two Technical Tours on Thursday, August 4th.
Tour 3: Think[box]
The largest university-based innovation and entrepreneur-ship center in the US, Think[box] provides a space for anyone - students, faculty, alumni, and members of the community - to tinker and creatively invent. Located in a 7-story, 50,000 square foot facility, with 3 floors already occupied and more to undergo renovation soon, this $35M project receives over 5,000 visits each month, making it the 3rd most popular facility on campus, seconded only to the athletics center and the library. The tour will be offered on Thursday, August 4th during 9:30 - 11:30 am. A shuttle service will pick up attendees at the InterContinental at 9:30 am, and return to the hotel at 11:30 am. This tour is complimentary and, and provides also a view of the campus of Case Western Reserve University. https://engineering.case.edu/thinkbox/home
Tour 4: Rockwell Automation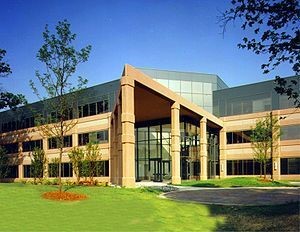 Located in the Cleveland suburb of Mayfield Heights, the company Rockwell Automation (RA) is specialized in products of industrial automation and information management. Headquartered in Milwaukee, Wisconsin, the company employs over 22,000 people in more than 80 countries worldwide.
The tour is scheduled for the afternoon of August 4th. A shuttle will pick up guests at 1:30 pm from InterContinental. RA laboratories will be visited. Transportation cost for the tour is $30/person. The fee can be paid on-site, at the registration desk of the conference. The minimum number of participants for the tour is 15.
1) Demo Center:
Key Rockwell Automation products will be on display, including the latest automation controllers, software, etc. The RA Connected Enterprise will be highlighted: http://www.rockwellautomation.com/global/innovation/connected-enterprise/overview.page
2) Process PlantPax Lab:
This is the real production lab used to characterize Rockwell Automation Modern DCS - PlantPAx. RA Engineers will explain how they define and test performance of the modern automation system (including virtualized version of the system): http://www.rockwellautomation.com/global/solutions-services/capabilities/process-solutions/plantpax-capabilities.page
3) Motion Control Lab:
The focus of this lab is mechatronic systems. Specifically, and the lab is used to develop and characterize motion control systems. RA Engineers will describe the motion architecture, important design aspects for improving machine performance, and on-line diagnostic capabilities: http://ab.rockwellautomation.com/Motion-Control
So we can plan accordingly, please email Mrs. Denise Miller, if you are interested in attending the tours to Think[box] and/or Rockwell Automation: dmm192@case.edu