Advancing Flexible Automation in Air and Space: NASA's Vision
Janet Kavandi
NASA John H. Glenn Research Center, Cleveland, OH

For 75 years, NASA's John H. Glenn Research Center has been the driving force in aircraft and spacecraft propulsion, communications and power systems. It was instrumental in developing the technologies that ushered in the jet age, helped land humans on the moon and sent robotic probes to distant worlds. Today, that legacy of ideas and innovation continues, as NASA Glenn is helping to further flexible automation on land, in the air, and in space. The Center is focusing research activities on the national electric grid, looking for ways to help strengthen the integrity of the system. It's also pushing the boundaries on what will be the coming generations of commercial passenger aircraft. Using NASA Glenn's hybrid-electric propulsion technology and advanced airframes, the aircraft of the 2020s and 2030s will carry travelers across great distances using only a fraction the fuel consumed by today's airliners. In addition to propulsion technologies, NASA Glenn is developing systems that will enable autonomous air vehicles in the national air space, reducing the reliance on piloted aircraft for high-risk flights. And, in support of the nation's ongoing deep space exploration goals, the Center is leading research of advanced solar electric propulsion technologies that will help propel future exploration missions to an asteroid and on the Journey to Mars, where future generations of astronauts will conduct scientific research and establish a presence on the surface.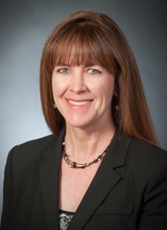 Janet Kavandi, Ph.D., is Director of the NASA Glenn Research Center. In this position, she is responsible for planning, organizing, and directing activities required in accomplishing the missions assigned to the Center. The Center is engaged in research, technology, and systems development in support of the nation's space propulsion, power, communications, aeronautical propulsion, microgravity sciences, and materials.
Having recently served as Glenn's Deputy Director, Dr. Kavandi was previously Director of Flight Crew Operations at NASA Johnson Space Center in Houston, TX, where she was responsible for the Astronaut Corps and aircraft operations. She also served as Deputy Director of the Health and Human Performance Directorate, responsible for NASA flight surgeons and human research investigations on International Space Station. Selected as a NASA astronaut in December 1994, Dr. Kavandi is a veteran of three space flights. As mission specialist on STS-91, STS-99, and STS-104, she logged more than 33 days in space, traveling more than 13.1 million miles in 535 Earth orbits. Dr. Kavandi earned a bachelor's in chemistry from Missouri Southern State University; a master's in chemistry from Missouri University of S&T; and a doctorate in analytical chemistry from University of Washington. She is recipient of a Presidential Rank Award, two NASA Outstanding Leadership Medals, two Exceptional Service Medals, and three NASA Space Flight Medals.
---
A New Trend of Factory Automation - Collaborative robot, IoT and AI
Shinsuke Sakakibara
FANUC Corporation, Japan

Robotisation is contributing significantly to strengthening the global competitiveness of manufacturing industry. It seems now becoming one of the major trends not only in industrialized countries, but also emerging countries. In addition, collaborative robot, IoT - Internet of Things and AI - Artificial Intelligence have begun to attract attention in manufacturing industry and several ambitious efforts have started to innovatively improve the global competitiveness of the manufacturing industry. In this talk, several topics regarding the state-of-the-art development achievements at Fanuc about intelligent robot including collaborative robot, IoT and AI related to factory automation will be introduced.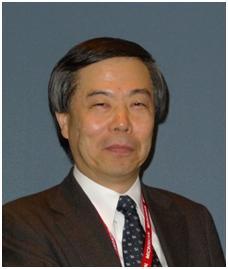 Shinsuke Sakakibara, Ph.D., is an Executive Officer and a Chief Technical Advisor of Robot Business Division at FANUC Corporation. He graduated in the department of applied physics at the University of Tokyo, Japan, in 1972. He joined Fanuc Corporation in 1972. He has been serving as a manager of research and development group of intelligent robot at FANUC since 1985 and initiating the research and development of intelligent robot with vision and force sensors for assembly use. He received his doctoral degree in engineering from the University of Tokyo in 1995. He has been serving as Honorary General Manager of Robot Laboratory at Fanuc since 1999. He was appointed to President of the Robotics Society of Japan from 2009 to 2010. He was appointed to President of IFR, International Federation of Robotics, from 2012 to 2013. He has been serving as Executive Officer of FANUC since 2013.
---
Recent Advances of Technology in Cardiovascular Surgery
Yukikatsu Okada
Heart Valve Center Midori Hospital, Kobe, Japan


Heart valve disease is increasing in aging societies. Aortic valve stenosis due to atherosclerosis and degenerative mitral regurgitation are the common heart valve disease. Currently, open surgical aortic valve replacement is most commonly used modality and offers excellent long-term results. Transcatheter aortic valve replacement (TAVR) is now the standard for aging population.
However, mitral valve repair is preferred over mitral valve replacement because of a lower operative mortality and better long-term mortality. Early repair and less invasive approach including robotic surgery are recommended. Mitraclip is another percutaneous therapy for MR. Peripocedual imaging for patient selection and procedural planning and guidance are critical for the success of a structural heart disease program and constitute one of the cornerstones of the new paradigm in the management of valvular heart disease by a multidisciplinary heart team.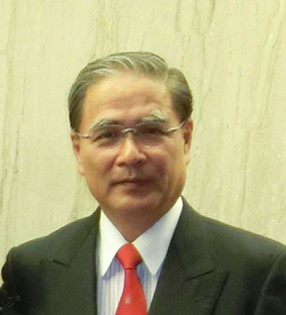 Yukikatsu Okada, M.D., Ph.D., is the head of the Heart Valve Center of Midori Hospital and the invited lecturer of the Wakayama Prefecture University. He graduated Mie University School of Medicine in 1974 and received his PhD in Medicine from Mie University in 1980. He moved to the Dept. of Thoracic & Cardiovascular Surgery of Kobe General Hospital in Kobe, 1981. He was chief of the department of Thoracic & Cardiovascular Surgery of Kobe City Medical Center General Hospital from 2001 to 2013. He also held the post of vice president of Kobe City Medical Center General Hospital from 2007 to 2013.
His personal experience of mitral valve repair is more than 1,500 cases. He is an active member of the Heart Valve Society, Society of Thoracic Surgery, European Association Cardio-Thoracic Surgery, and was president of Japanese Society for Heart Valve Disease (2011-2015). He has given weight on less invasive operations based on correct inspection using CT, MRI, modern echocardiography, robotic surgery and pulse signal flow change inside heart, using catheters as sensors and effectors with 3D printers. He is working on developing new operation methods in cooperation with technologies.
---
Managing Big Data in Medicine: Challenges and Opportunities
Jeffrey Sunshine
Case Western Reserve University, University Hospitals


The allure of big data for healthcare remains in 2016 whether focused on opportunities for greater efficiencies, more consistent application of preventive measures, or ongoing search for new patterns of association. We note that these data are created under strong privacy requirements that permit pooling within provider organizations but can be more difficult externally, and watch developing mandates to alter this. To make better care easier, we have begun deploying "smart" tools including order sets that adjust recommended therapies as clinical input conditions change, clinical documentation assists to drive known findings into required placements, and focused dashboards that allow comparative insight into performance relative to external benchmarks. We have produced more tools to stay "connected" by more consistently showing all data in combined patient centric views even if arriving from distinct databases, by deploying clinical expertise remotely in forms of telemedicine, and supporting direct patient access to clinical data and documentation. Despite these successes challenges remain on some of the most basic levels. Much of the data still resides as relatively free form prose. Even with structured data there is inconsistent organization, location and use of terminology superimposed on the broad variability of the human physiology. We will highlight current efforts to better exchange patient information, to create larger data warehouses to further analytic potential, and to better imagine how the future of healthcare information and technology may function.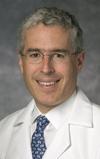 Jeffrey Sunshine, M.D., Ph.D., is Chief Medical Information Officer (CMIO) of the University Hospitals (UH) in Cleveland, and Vice Chairman and Professor in the Department of Radiology of Case Western Reserve University (CWRU). He received his undergraduate degree from the University of Pennsylvania in 1983, his Ph.D. in Developmental Neurobiology from CWRU's College of Arts & Sciences in 1988, his M.D. from CWRU's School of Medicine in 1990, and completed his residency in Diagnostic Radiology and Fellowship in Neuroradiology in 1995 and 1997, respectively, both at the University Hospitals in Cleveland. His medical specialization is in the areas of interventional and diagnostic neuroradiology focused on acute treatment of stroke, brain aneurysmal disease, brain and spine arteriovenous malformations, carotid artery disease, and advanced MRI for head, neck, and spine including MR Fingerprinting.
As Chief Medical Information Officer of the University Hospitals, Dr. Sunshine is in charge of clinicians (such as doctors and nurses) input into computer systems, and clinically related data and systems (such as electronic medical records (EMRs), and image archive, distribution and analytics). In this role, he has led the design, implementation and optimization of EMRs that serve 18 hospitals and approximately 1800 physicians in 240 practices across more than 600 locations. He also provides strategic direction and oversees use of tools that aggregate and share data across distinct EMRs. He is responsible for leveraging the clinical data compiled to further clinical care, quality, safety and efficiency.