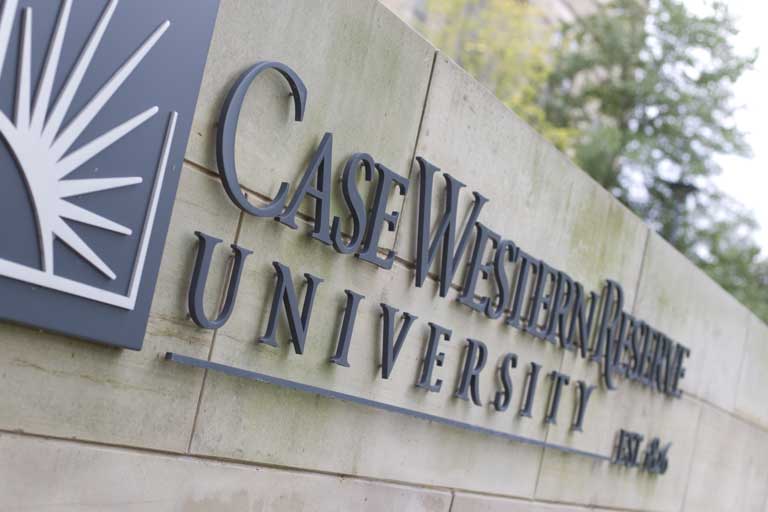 Established in 1826, Case Western Reserve University is a private research university located in Cleveland, Ohio. The university is the site of the famous Michelson-Morley interferometer experiment, and is associated with 16 Nobel laureates. Other notable alumni include Paul Buchheit, creator and lead developer of Gmail; Craig Newmark, founder of craigslist.org; Pete Koomen, the co-founder and CTO of Optimizely; and Peter Tippett, who developed the anti-virus software Vaccine, which Symantec purchased and turned into the popular Norton AntiVirus.
Case Western Reserve University is well known for its medical school, business school, dental school, law school, Frances Payne Bolton School of Nursing, and Case School of Engineering. It is a leading institution for research in biomedical engineering, electrochemistry and electrochemical engineering, macromolecular science and engineering, robotics, thermal and fluid science and engineering, etc. The University is also a member of the Association of American Universities (AAU).
The Case School of Engineering (CSE) offers thirteen degree programs at the undergraduate level, and both Master of Science and Doctor of Philosophy programs at the graduate level. It also offers two specialized degrees at the master's level: a Master of Engineering specifically for practicing engineers, and an integrated Master of Engineering and Management jointly administered with the Weatherhead School of Management. It further offers two dual-degree programs jointly administered with the School of Medicine: a Doctor of Medicine/Master of Science and a Doctor of Medicine/Doctor of Philosophy.
Quick Facts about CWRU:
Motto: Think Beyond the Possible
Number of Schools in the University: Eight
Academic Staff: 3,155
Undergraduates: 4,661
Postgraduates: 5,664
Campus: Urban, 155 acres