Roger Quinn receives Faculty Distinguished Research Award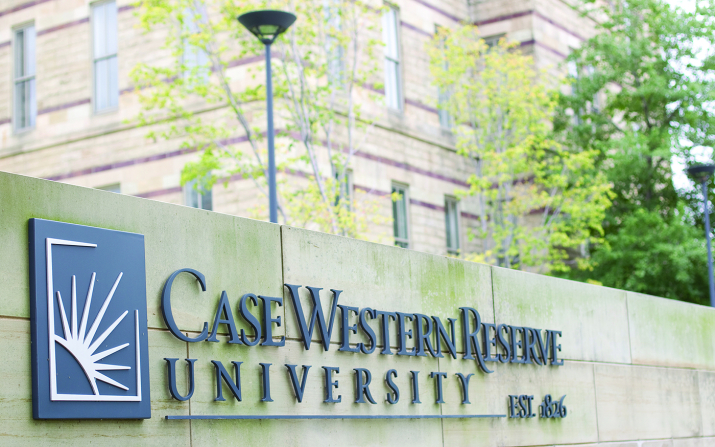 Published on
Apr. 22, 2019
Roger Quinn, the Arthur P. Armington Professor of Engineering in the Department of Mechanical and Aerospace Engineering, Case School of Engineering, has received a 2019 Faculty Distinguished Research Award from Case Western Reserve University.
He was recognized among some of the university's most prolific scholars at a presentation last week at Research ShowCASE.
Each year, the honor is bestowed upon faculty members from varying fields of study who have made an impact on their fields through scholarly or creative contributions. Each honoree receives a plaque and $10,000 in research funds.
Over more than three decades at Case Western Reserve University, Quinn has become an international leader in robotics, making seminal contributions to the fascinating and rapidly emerging field of bio-robotics.
He has also guided graduate students, postdoctoral fellows and research associates in developing new designs and control theories based on biological principles for improving robot performance.
His work in a "very thorough and elegant way, combines solutions from engineering for the control of walking robots with findings from biology, in particular neurobiology," one of his colleagues wrote in a nominating letter. That work has also been crucial in helping to achieve better understanding of the kinematic and dynamical mechanisms underlying the motion of animal systems.
In fact, Quinn's body of work now stands as a "fix(ed) hallmark in the field of motor control research, bridging neurosciences and engineering," another colleague wrote. Quinn has secured eight patents as a result of those advancements.
He has graduated 34 doctoral and 77 master's students; published more than 80 papers in international scientific journals; given more than 150 scientific lectures at national and international conferences; and won 11 Best Paper or Best Video Awards from leading international conferences in the fields of robotics, automation and artificial intelligence.
Quinn's students have won three first-place and two third-place finishes out of the five competitions in which they have participated at the Institute of Navigation Robotic Lawn Mower Competition. He also has had more than 150 refereed conference contributions and more than 70 refereed contributions to robotics conferences.
Quinn was honored along with four other Case Western Reserve faculty members:
Jill S. Barnholtz-Sloan, the Sally S. Morley Designated Professor in Brain Tumor Research
Gary Galbraith, professor of dance
Jonathan L. Haines, the Mary W. Sheldon MD Professor of Genomic Sciences
Jagdip Singh, the AT&T Professor of Marketing

Read more about all of this year's recipients.
(From The Daily 4/22/2019)