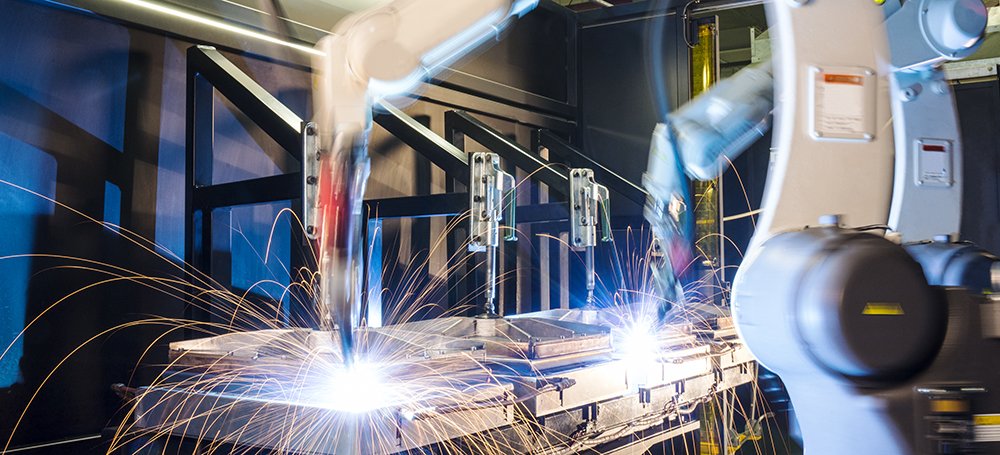 Incorporating sustainable practices into our manufacturing processes can lead not just to less waste and a reduced carbon footprint, but also financial savings. Department of Mechanical and Aerospace Engineering faculty members are experts at looking at the entire life cycle of products, from design through manufacturing, to its use, degradation, retirement and also reuse and recycling. We look at optimizing production, assembly and recycling at the early stages of product design in order to lower the cost to produce, increase reliability and make dismantling and reassembling more efficient. From the recycling of lithium ion batteries to making product coatings greener to the development of diagnostic tools to predict a machine's operating conditions and pre-emptive service needs, we seek to make the process smarter across the full range of manufacturing.
We're also integrating our expertise in math modeling with data science, systems analysis and a fundamental understanding of the manufacturing process to run simulation experiments in order to understand industrial opportunities for process improvement and efficiencies, as well as improvements in quality and performance of the entire manufacturing process at a systems level. Our work has helped some manufacturers reduce their overall energy consumption by 12 percent.
In our location in the heart of Midwest manufacturing, we're harnessing the IoT in collaborations with dozens of small- and medium-sized manufacturers to upgrade and modernize their facilities and studying the best ways to revolutionize American manufacturing so it is smarter, more efficient and more sustainable. 
We experiment with different manufacturing processes and develop creative ways to reduce cycling time of manufacturing operations, reduce energy consumption and reduce waste and emissions. We're dedicated to developing the next generation of manufacturing processes and the optimization of the entire manufacturing system to upgrade manufacturing to future industry 4.0.
Faculty who conduct research in Smart and Sustainable Manufacturing