Olabimpe Olayiwola receives NIH Diversity Award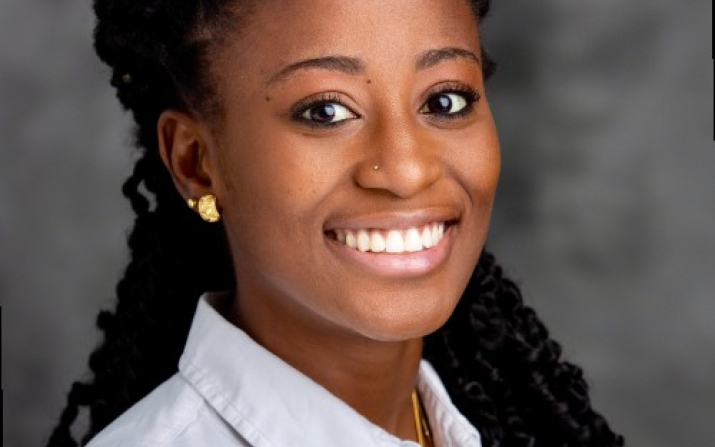 Published on
Jan. 29, 2021
Olabimpe A. Olayiwola, a research assistant in the Department of Mechanical and Aerospace Engineering, received a Research Supplement to Promote Diversity in Health-Related Research Award from the National Institutes of Health's (NIH) National Heart Lung and Blood Institute (NHLBI) in support of her research in the field of sickle cell disease.
Olayiwola, who earned her MS in medical physiology from Case Western Reserve School of Medicine in 2020, will use the funds to support her research proposal, "Clinical Microfluidic Assessment of Red Blood Cell Adhesion, Deformability, Cellular Hemoglobin Distribution, Cellular Density, and Blood Rheology for Curative Therapies in Sickle Cell Disease" in the lab of Umut Gurkan, the Warren E. Rupp Associate Professor in the Department of Mechanical and Aerospace Engineering. This research supplement is related to Gurkan's previously awarded multi-institutional grant from the NHLBI's Cure Sickle Cell Initiative. 
The aim of the supplement is to improve the diversity of the research workforce by recruiting and supporting students, postdoctorates and eligible investigators from groups that have been shown to be underrepresented in health-related research. This supplement award will help Olayiwola prepare a competitive application for medical schools.