New Faculty Spotlight: Brian Taylor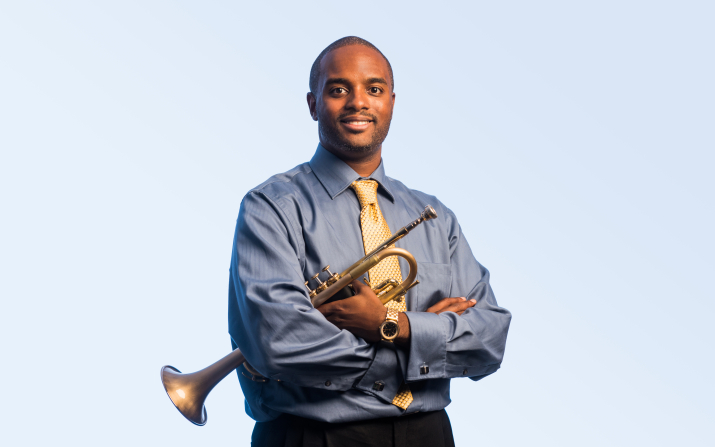 Published on
Feb. 23, 2023
Brian Taylor
Assistant Professor
Mechanical & Aerospace Engineering
With his face pressed against the glass of the airport window, a young Brian Taylor asked his father who was responsible for building airplanes. When his father told him it was the job of aeronautical engineers, he knew that was the career for him. 
Now, Taylor, who is a triple alumnus of the Case School of Engineering Department of Mechanical and Aerospace Engineering, has assumed the role of assistant professor in the department. 
After receiving his PhD in 2012, Taylor went on to work for the Air Force Research Laboratory as a research mechanical engineer, and while he liked his job, he also realized that his favorite parts of it were centered around academic activities—mentoring and teaching students, doing research and trying to solve problems.
"I figured that I could stay in my job and try to fit those activities in," he said. "Or [I could] pursue a career where those activities were a part of the job description."
Taylor's research focuses on animal navigation, magnetoreception, biologically inspired engineering and robotics. In addition to using this expertise to provide students with a solid understanding of fundamental concepts and how they are applied in practice, Taylor feels that empathy is the most powerful teaching tool.
"When I ask 'who thinks this is hard?' I raise my hand with them," he said.
Taylor shares his own life challenges with students, too, like his experience with losing a parent. 
"Empathy has helped me to catch and guide students that are faced with crises," he said. "It's also helped students find confidence and inner strength they didn't even know they had."
Learn more about Taylor through the questions below.
What is your favorite thing about engineering?
When the idea that you've been tinkering with—sometimes struggling with—ACTUALLY starts to work and do what you expected, or even more.  To me, it's literally bringing your imagination to life.
What are you most looking forward to at Case Western Reserve University?
I went to CWRU for college because it allowed me to explore engineering and music. I come back now as a professor because it's an environment that embraces the mixture of biology and engineering that is my research, and the people I work with. Put simply, CWRU helps me to feed all the parts of my soul.
If you're a Cleveland local, what is your favorite thing to do in Cleveland? If you're new to Cleveland, what're you most looking forward to exploring?
I'm looking forward to exploring the city from a new perspective. Not as a student who is just here, but as a professional who has decided to call Cleveland home.
What's the best piece of advice you've ever received?
This is hard. There are so many gems from so many people! A cousin once told me to not be afraid of doing life differently. Years later, after getting married, she told me she was proud of me for doing things on my own terms. When I look at my life, at least to date, I think the times that I've been the most successful or happy (personally or professionally), were on my own terms doing things the way I wanted to do them.