Kathryn Daltorio receives Office of Naval Research Young Investigator Award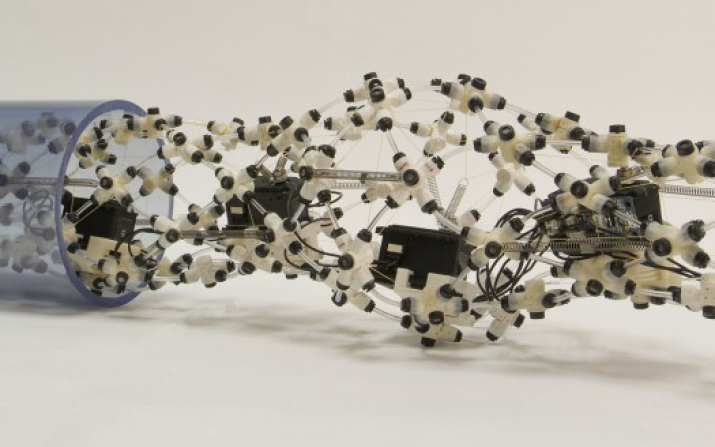 Published on
Dec. 20, 2018
Kathryn Daltorio, assistant professor of mechanical and aerospace engineering, has received a 2019 Young Investigator Award from the Office of Naval Research.
Daltorio was recognized among 25 recipients who will share $16.5 million in funding to conduct naval-relevant scientific research with direct benefits for sailors and marines.
Daltorio will use the funding to advance crab-like robots for amphibious terrain.
The Office of Naval Research Young Investigator Program is a highly competitive program in which academic achievements and potential for scientific breakthroughs are major factors in the evaluation process. The winning candidates were selected from more than 260 applicants—all of whom are college and university faculty and obtained a PhD within the past seven years.
Awardees represent 23 academic institutions nationwide, supporting efforts related to aerodynamics, autonomy, energetics, power and energy, machine learning, sensing and sensors, quantum materials and undersea-breathing technologies. The YIP awards support laboratory equipment, graduate student stipends and scholarships, as well as other expenses critical to ongoing and planned research. Typical grants range between $500,000 to $750,000 over a three-year period.
Established in 1985, the ONR YIP is one of the nation's oldest and most selective basic research early career awards in science and technology. Its purpose is to fund tenure-track academic researchers, or equivalent, whose scientific pursuits show outstanding promise for supporting the Department of Defense, while also promoting their professional development.