Jason Bradshaw, Director, Design and Manufacturing at Sears think[box] receives the President's Award for Distinguished Service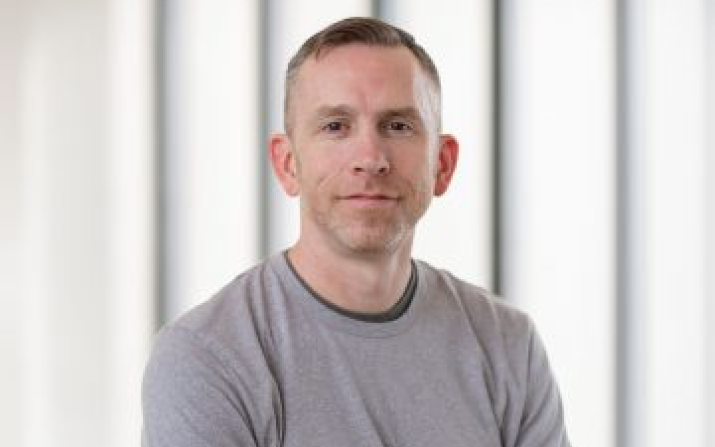 Published on
Jun. 22, 2021
The selected staff members for the President's Award for Distinguished Service were celebrated at the Staff Service Awards Ceremony held on Thursday, June 17. One of this year's awards went to Jason Bradshaw, Director, Design and Manufacturing at Sears think[box] and instructor in our department of Mechanical and Aerospace Engineering.
Jason Bradshaw is known to embrace challenges and think outside of the box for solutions, making his position at the Larry and Sally Zlotnick Sears think[box] a perfect match for his skills and ingenuity.
When Case Western Reserve switched from in-person to remote learning in 2020 due to COVID-19, Bradshaw devised an alternative to the
whiteboard, which made text and images appear reversed on camera. His final result—used by several CWRU faculty members—was a clear acrylic light board that instructors could write on while facing the camera, correcting the mirror imaging issue. 
Since March 2020, he's been involved in 11 COVID-response-related projects and volunteered his time beyond the 40-hour work week to help design and fabricate projects in collaboration with Cleveland Clinic and University Hospitals.
Much of Bradshaw's role includes helping students look for creative solutions—asking the right questions and empowering students to solve problems on their own.
Bradshaw also cultivates a positive work culture. Last year, he encouraged Sears think[box] leadership to develop programming that incorporates unity, equity and support.
"Witnessing how passionate and hardworking Jason is motivates me to bring the same level of care and commitment to work each day," his nominator wrote.