5 things to know about… sickle cell disease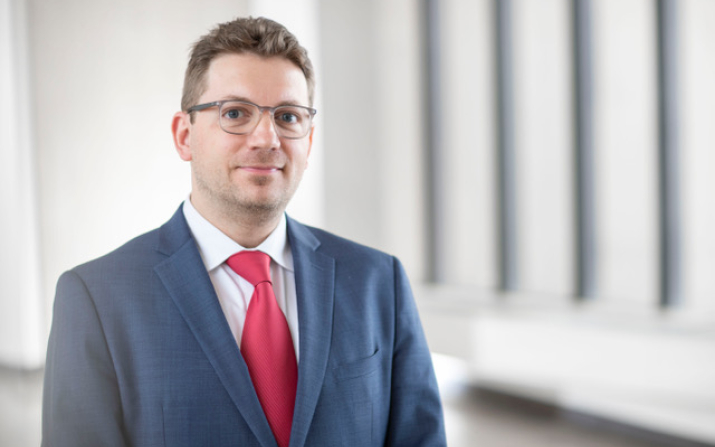 Published on
Sep. 16, 2022
September is National Sickle Cell Awareness Month, which aims to bring attention to advancing research, care practices, treatments and possible cures for people with sickle cell disease.
To better understand this blood disorder, The Daily sat down with Umut Gurkan, a professor in the Department of Mechanical and Aerospace Engineering and member of the Cancer Prevention Control and Population Research program at the Case Comprehensive Cancer Center. Gurkan manages a lab that developed micro-engineered diagnostic technologies to screen sickle cell disease in newborns and babies and assess blood samples from patients before and after gene therapy treatment for sickle cell disease.
Most recently, Gurkan and his team developed a blood test to measure the effects of gene therapies for the disease.
Given his expertise in this area, Gurkan shared five must-know facts related to the disease and research efforts taking place at CWRU to help combat the disease. 
1. There is a difference between sickle cell disease and sickle cell trait. 
Sickle cell disease is a blood disorder where red blood cells are crescent moon-shaped and catch on to one another and stick to blood vessels, causing a blocked blood flow, which makes it difficult for organs to get the oxygen they need. Having a sickle cell trait (or gene) doesn't automatically mean that a person has sickle cell disease. Many carriers of sickle cell trait are healthy, asymptomatic and possibly unaware that they have the gene unless tested for it. 
2. Sickle cell disease is genetic. 
Whether an individual inherits sickle cell disease depends on their parents' genes. If both parents have sickle cell disease, the child will have the same condition. When both parents are carriers of the sickle cell trait, there is a 50% chance that the child will have similar genetics and a 25% chance of developing sickle cell disease. Overall, fewer people are born with sickle cell disease since they are statistically less likely to inherit both genes from both parents. 
3. Sickle cell affects millions of people worldwide.
The origin of the sickle cell gene is linked to Africa, specifically West African countries such as Nigeria, where the disease is most prevalent in the world. Although millions of people carry the sickle cell trait worldwide, the gene is primarily among descendants of African, Indian, Middle Eastern and South American backgrounds. In the U.S., the Centers for Disease Control and Prevention reports that sickle cell disease affects approximately 100,000 Americans, with 1 in 13 African American babies born with sickle cell trait. 
4. The treatment and screening options have evolved, allowing those with the disease to live relatively normal lives. 
In every state, early screening for sickle cell disease is mandated, helping to save lives. More than 95% of babies born with sickle cell disease in the U.S. can live long, high-quality lives if screened, diagnosed and treated early on. A bone marrow transplant-based cure is available, but only for a small fraction of sickle cell patients because of high costs and lack of donor availability. 
5. Case Western Reserve University researchers have been working on developing access to diagnosis and treatment. 
The university's research at the Case School of Engineering aims to develop more accessible, affordable and easier-to-use technologies that help screen for sickle cell disease, diagnose the disease early and help assess newer treatments to ensure that they are safe and effective. 
Learn more about Case Western Reserve University's efforts to advance sickle cell research.