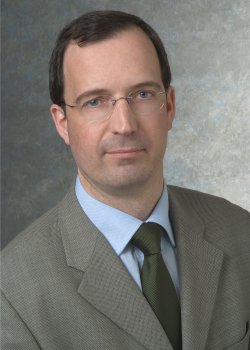 Mario Garcia-Sanz
Professor, Department of Electrical, Computer and Systems Engineering
Bridges the gap between advanced control theory and energy, industrial and space applications
Research Interests
With an interdisciplinary and concurrent engineering approach, Professor Garcia-Sanz's main research interest focuses on bridging the gap between advanced control theory and applications, with special emphasis in energy innovation, wind energy, spacecraft, water quality, environmental and industrial applications.
Teaching Interests
Professor Garcia-Sanz's main teaching interest focuses on advanced solutions for practical control engineering problems in Energy Systems, Multi-megawatt Wind Turbines, Renewable Energy Plants, Power System Dynamics and Control, Grid Integration, Energy Storage, Power Electronics, Wastewater Treatment Plants, Desalination Systems, Formation Flying Spacecraft, Satellites with Flexible Appendages, Heating Systems, Robotics, Parallel Kinematics, Telescope Control, etc
Patents Pending
2012, "Airborne Wind Energy System," PCT/2012/058136, Mario Garcia-Sanz,

Nicholas White

,

Nicholas Tierno

.
Affiliated School Research Areas
Affiliated Department Research Areas
News About Mario Garcia-Sanz
Mar. 2, 2018
In his appointment, Garcia-Sanz will work on projects related to advanced control engineering, renewable power generation, smart grid technology and more.
Jan. 18, 2018
Since its debut, the book has garnered praise from the Applied Control Technology Consortium, IEEE Control Systems Magazine and more.