Remembering Emeritus Professor, National Academy of Engineering fellow Jack Koenig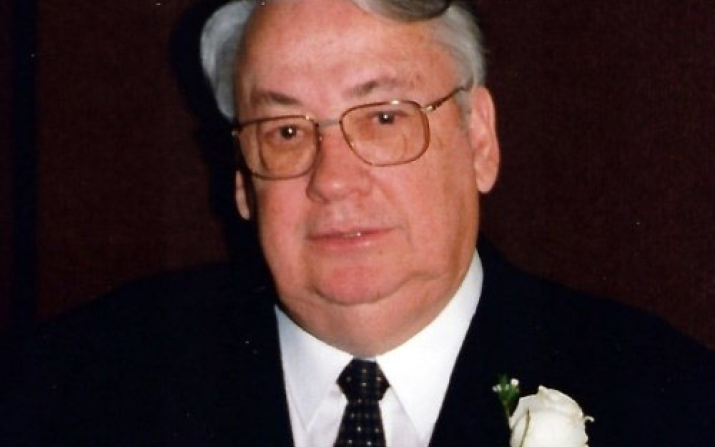 Published on
Feb. 1, 2021
Emeritus Professor Jack Koenig, a founding faculty member of Case Western Reserve University's Department of Macromolecular Science and Engineering whose innovative use of modern spectroscopy revolutionized science's understanding of the characterization of polymer systems, passed away on Tuesday, Jan. 26. He was 87.
After being drafted into the U.S. Army, Koenig received his BA in chemistry and mathematics from Yankton College in Yankton, South Dakota, in 1955, then earned a PhD in theoretical spectroscopy in 1959 from the University of Nebraska. He began his career as a research chemist in the Plastics Department at the E. I. du Pont de Nemours and Company in Wilmington, Delaware.
In 1963, Koenig joined the faculty at Case Institute of Technology as a professor of polymer science.
Over the course of his 41-year career at Case Western Reserve University, he worked tirelessly to establish and elevate the Department of Macromolecular Science and Engineering to international prominence. In 1990, he was awarded the J. Donnell Institute Endowed Chair. Eight years later, his friends, students and colleagues established the Professor Jack L. Koenig Endowed Spectroscopy Award through the Case Alumni Association to annually recognize an outstanding graduate student in the department. Koenig retired from the university in 2004 as a professor emeritus.

Koenig is recognized as a leader in the research of the technology of plastic, coatings, polymer composites and adhesives, and received numerous awards and honors over the course of his career. In 1970, he became a fellow in the American Physical Society. He received the Pittsburgh Society Spectroscopy Award in 1984. In 1986, he won the Alexander Von Humboldt Award for Senior U.S. Scientists, and spent the year in Germany as a visiting professor at the Institute for Macromolecular Chemistry at the University of Freiburg. In 2000, he received the Charles Goodyear Medal and was elected to the National Academy of Engineering—one of the highest professional honors accorded an engineer. And in 2006, he was elected to the Plastics Academy Hall of Fame. He is the author of many publications, including the text, Spectroscopy of Polymers.
In addition to his many technical accomplishments, Koenig will be remembered for his dedicated mentorship to students. 
Hatsuo Ishida, the Peter A. Asseff, PhD Professor of Organic Chemistry in the Department of Macromolecular Science and Engineering, was one of Koenig's former research advisees who went on to work with him for six years in his lab before being hired as an assistant professor. He recalled fondly many words of wisdom from Koenig, whose approach to educating and advising focused on creating strong, independent researchers. 
"He did not micromanage the laboratory," he remembered. "As a result, he successfully educated leaders rather than intelligent technicians.
"Jack was a fun-loving professor with a great sense of humor," Ishida said. "He treasured [his] family members greatly, and treated his current and former students as though they were also family members."
Koenig is survived by his wife, Jeanus; brothers Jerry and Larry (Carol); sons John (Judi) and Robert (Casey); daughter-in-law Emily; daughter Lori (Nenad) Marjanovic; 10 grandchildren; and two great-grandchildren. He was preceded in death by his parents; brothers, Jim, Mel and Ben; sister, Marva; and son, Stanley. A private family ceremony will be held due to the pandemic.