PhD student awarded prestigious fellowship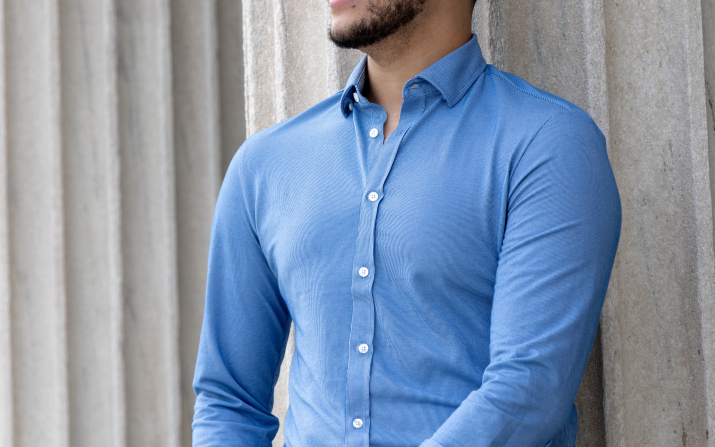 Published on
Sep. 20, 2023
"I have to tell my mom," were the first thoughts that ran through Hector Gomez Jimenez's head when he found out he was the recipient of the 2023 Graduate Degrees for Minorities in Engineering (GEM) PhD Fellowship from the National GEM Consortium. 
The third-year macromolecular engineering PhD student was recognized for his "academic merit and promise and strong desire to impact his chosen field through advanced studies and research."
The award grants Jimenez with full tuition coverage for the remainder of his studies at Case Western Reserve University (CWRU), a generous living stipend and an internship at Owens Corning, which marked his second summer at the company. It was during his first internship with Owens Corning, during the summer of 2022, that he discovered the GEM fellowship and was encouraged by his colleagues to apply.
"The GEM fellowship has and will impact me enormously throughout my academic and professional journey," he shared.
Jimenez follows in the footsteps of nearly 6,000 GEM Fellows who have been positively impacted by the program's mission to recruit high quality underrepresented students looking to pursue master's and doctoral degrees in applied science and engineering. The program then matches a student's specific skills to the technical needs of GEM employer members—like Adobe, Apple, Amazon and more.
With an undergraduate degree in chemistry from the State University of New York Oswego, Jimenez's research focused on computational and analytical chemistry. Outside of the classroom, he was a residential assistant (RA) and spent time creating and planning outreach and educational programs like food drives, charity games and informational events.
In his three years at CWRU, his research projects—sponsored by industry partners—have varied. One project enabled vaccine transportation to areas with economic and geographical challenges by developing inexpensive, flexible, transparent, low water vapor transmission rate films that helped preserve the vaccines in transit. Another focused on the preservation of electronics with research focused on compounding polymers that have high thermal conductivity using ceramic fillers. 
Using the knowledge and experience he's gained at CWRU, Jimenez was prepared to join his team at Owens Corning this summer where he collaborated to solve real engineering challenges with complex sustainability and economic subtexts.
Next, he will work on sustainable, low-cost, recyclable, polymeric construction materials—a project that he can focus on for the duration of his degree thanks to the funding from this fellowship. 
The impact of the fellowship expands beyond the research, though. 
"More importantly, the GEM fellowship has connected me to a network of professionals from diverse backgrounds who can mentor and guide me," he said. "Often, when universities approach the problem of diversity, they believe that by targeting students from diverse backgrounds for recruiting, many of the class and racial disparities will eventually be solved by acquired expertise. The relationship between CWRU and GEM provides what is needed to solve the current disparities: experience through mentorship, internships and networking."
Additionally, the fellowship allows Jimenez to continue his passion for social and professional outreach. During GEM's monthly seminars, Jimenez hears from leaders who provide insights on topics such as advocacy, business acumen and networking. He puts these lessons to work through his work as a director of the Case Advancement Fellows and involvement in the Polymer Initiative of Northeast Ohio (PiNO) Conference.
"My potential and life have significantly changed in my short time with GEM," Jimenez shared. "I can't possibly summarize it, but I do know I will continue on a path of advocacy, technical expertise, economic impact, and love for the world and its communities."