CWRU hosts Symposium On Advanced Public Safety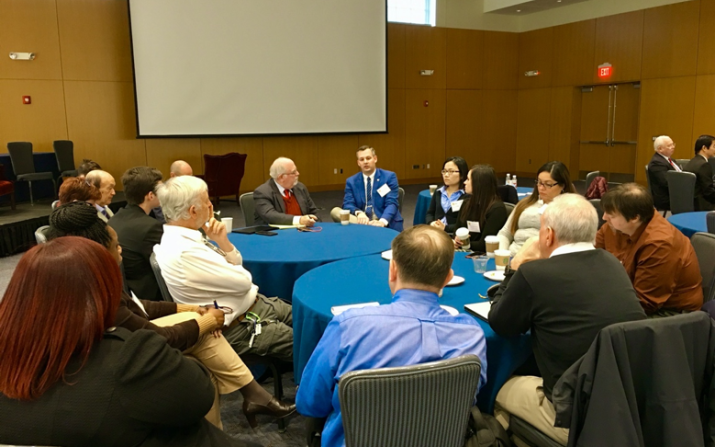 Published on
Feb. 28, 2020
Hatsuo Ishida, a professor in the Department of Macromolecular Science and Engineering, in collaboration with the Department of Mechanical and Aerospace Engineering, and Great Lakes Energy Institute, organized the 2nd Symposium on Advanced Public Safety and Workshop. The event, which took place in February at Case Western Reserve University, focused on public safety issues in the areas of fire, energy and transportation.
The event attracted many prominent speakers, including Undersecretary of Commerce and Director of NIST, Dr. Walter Copan, Director of NASA Glenn, Dr. Marla Perez-Davis, President and CEO of UL, Terry Brady, Dr. Tomas Chapin and Stephen Kerber, both VPs of research at UL, and the Chairman of pinfa, North America, Mr. Timothy Reilly. Some of the world's leading fire researchers, including professors Serge Bourbigot, Jamie Grunlan, Douglas Fox, and Alex Morgan, joined CWRU faculty members to round out the program.
Over the course of two days, the symposium identified a new, future direction of public safety research in the area of energy storage. Other highlights included a town hall forum with Terry Brady, President and CEO of UL and an active discussion session during the symposium's workshop.
Overall, this symposium further strengthened the leadership position of the public safety research, including fire safety, of our university.