CDS Student Team Achieves Strong Result at North American Championship of International Collegiate Programming Contest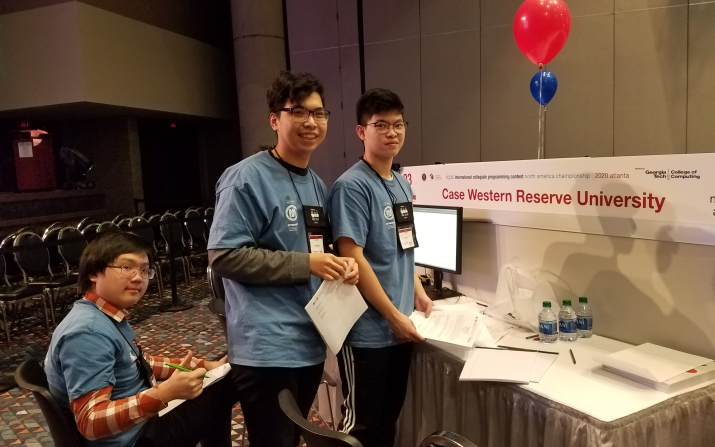 Published on
Aug. 19, 2021
Senior Hung Vu, junior Duc Huy Nguyen and junior Trung Nguyen ranked No. 27 at the North American Championship (NAC) of the International Collegiate Programming Contest (ICPC) on August 14. The Case Western Reserve University team solved six problems, which tied 24 other schools for fourth best in the contest. However, the tie breaker was not favorable to the CWRU team.
This culminates an impressive year for the university's programming team. CWRU sent four teams to the regional contest, was one of a few schools who had two teams qualify for the district contest, and made a second consecutive appearance at the national championship.
Next year's ICPC begins in the spring with the regional competition. Anyone interested in joining the team as we try for a third straight appearance at the national championship may contact Harold Connamacher by emailing harold.connamacher@case.edu.