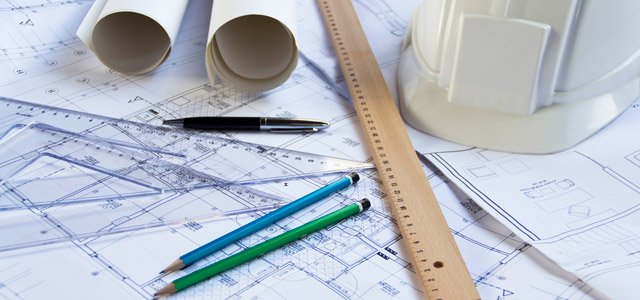 The Department of Civil and Environmental Engineering offers programs of study in environmental, geotechnical, and structural engineering, construction engineering and management, and engineering mechanics.
Civil engineers plan, design, and construct facilities to meet the needs of modern society. Civil engineers also help to reduce the environmental impact of these designs to help make modern society more sustainable. Examples of such facilities are transportation systems, schools and office buildings, bridges, dams, land reclamation projects, water treatment and distribution systems, commercial buildings, and industrial plants. Civil engineers can choose from a broad spectrum of opportunities in industry and consulting practice as well as research and development in firms in which civil engineers often participate as owners or partners. 
Employment can be found among a wide variety of industrial, governmental, construction, and private consulting organizations. There is a large demand for civil engineers nationally. The program at Case Western Reserve University is built around small classes, good faculty-student relationships and advising, and a program flexible enough to meet students' personal career goals.
The Department of Civil and Environmental Engineering at Case School of Engineering offers a Bachelor of Science degree in Civil Engineering with courses in almost all the traditional Civil Engineering subjects. The graduate program offers the Master of Science and Doctor of Philosophy degrees in areas of structural, geotechnical, environmental engineering, and engineering mechanics. A cooperative education program involving participating engineering firms is also available for both undergraduate and graduate students.
The department's active research programs provide opportunities for students to participate in projects related to design, analysis, and testing. Projects are in areas such as computational mechanics, probabilistic design, bridges, dynamics and wind engineering, response of concrete and steel structures, fracture mechanics, blast engineering, structural health monitoring, foundation engineering, static and dynamic behavior of soils, earthquake engineering, pavement engineering, subsurface and ex situ remediation, urban hydraulics, contaminated sediments, infrastructure materials, and infrastructure systems optimization.
Mission
The Department of Civil and Environmental Engineering has developed its own mission statement and educational objectives that are consistent with those of the Case School of Engineering. This process involved the entire Civil Engineering faculty and the Department's Civil Engineering Advisory Committee and alumni. Assessing the Department's mission and educational objectives is an ongoing process.
Our mission is to prepare students for leadership roles in Civil and Environmental Engineering. The Department provides facilities and research expertise to advance the state of the Civil Engineering profession within the mission of the Case School of Engineering. Students are taught to address problems building on solid technical foundations while taking advantage of advanced technologies. Our graduates adhere to high technical and ethical standards, in service to the public. Graduates are prepared for the pursuit of advanced learning in civil engineering and related fields, as well as for the practice of Civil and Environmental Engineering at the highest professional levels.
Program Objectives 
Program Educational Objectives:
Graduates of the Civil Engineering Program will enter the profession of Civil Engineering and advance to positions of greater responsibility and leadership, in line with ASCE Professional Grade Descriptions.

Graduates of the Civil Engineering Program will enter and successfully progress in, or complete, advanced degree programs within their fields of choice.

Graduates of the Civil Engineering Program will progress toward or complete professional registration and licensure.
*Further information regarding Professional Engineering (PE) licensure is available for review. 
Ohio Board of Regents Doctoral Program Statements
Mission Statement
The PhD program seeks to develop a deep understanding of the state-of-the-art in a civil engineering field and an ability to conceive, execute, and communicate creative work. It strives for mastery of fundamental analytical, mathematical modeling, experimental, and design tools for careers in advanced design, research, and teaching.
Manner in which the Program Addresses Needs of the State or Region
Civil engineering is centrally responsible for meeting the following needs of our region, state, and nation: Environmental quality, Hazard Mitigation, Sustainability, and Infrastructure Renewal. Environmental civil engineers are responsible for the quality of our surface waters, the purification of our wastewater, and the quality of our potable water supplies. Civil engineers mitigate hazards from events such as strong winds, earthquakes, and floods. Civil engineers are responsible for providing sustainable infrastructure in transportation, power, and industrial facilities. The PhD program provides the most highly-skilled individuals possible to continue innovation and assure the reliability and sustainability of our infrastructure systems.
Learn more about our admissions standards.
Placement Objectives for Graduates
Students graduated with a PhD degree from the Civil and Environmental Engineering Department will work as faculty members at other universities, as researchers at government or private research laboratories, or as consulting engineers at top engineering firms in U.S. or foreign countries.