The Shaikh Lab
In the Shaikh Lab in the Department of Neurology at Case Western Reserve University, our goal is to bring together clinical neurology, computational neuroscience, and neural engineering to find new ways to enhance brain health. Particular interests of our researchers [LINK TO: 2.0] are neurodegenerative disorders that strike at the functional relationships between balance, vision, movement, and perception.
Ultimately, we will design novel brain stimulation (DBS) and rehab strategies that will usher in a new era to restore coordinated movements and reliable perception, prevent falls, enhance the quality of life, and increase longevity. This overarching goal is accomplished by an interdisciplinary team of lab members—engineers, physiologists, and clinicians. Get to know our team [LINK TO 1.1].
Diversity, Equity and Inclusion
Our research communities are stronger when we embrace our diversity. We fundamentally believe that diversity, equity, and inclusion (DEI) are essential for generating cutting-edge scientific and engineering discoveries. Our lab's ongoing DEI efforts both complement and enhance our research. We strive to achieve and sustain inclusivity, diversity, equity and accessibility (IDEA) in our community and culture, for the purpose of cultivating excellence in education and research. We aim for sustained emphasis on IDEA to advance the representation and inclusion of all people who are institutionally, socio-economically and culturally disadvantaged. We believe that excellence in education and research can be best attained by a diverse and inclusive community that welcomes all stakeholders including students, staff, faculty, as well as the broader community surrounding the campus.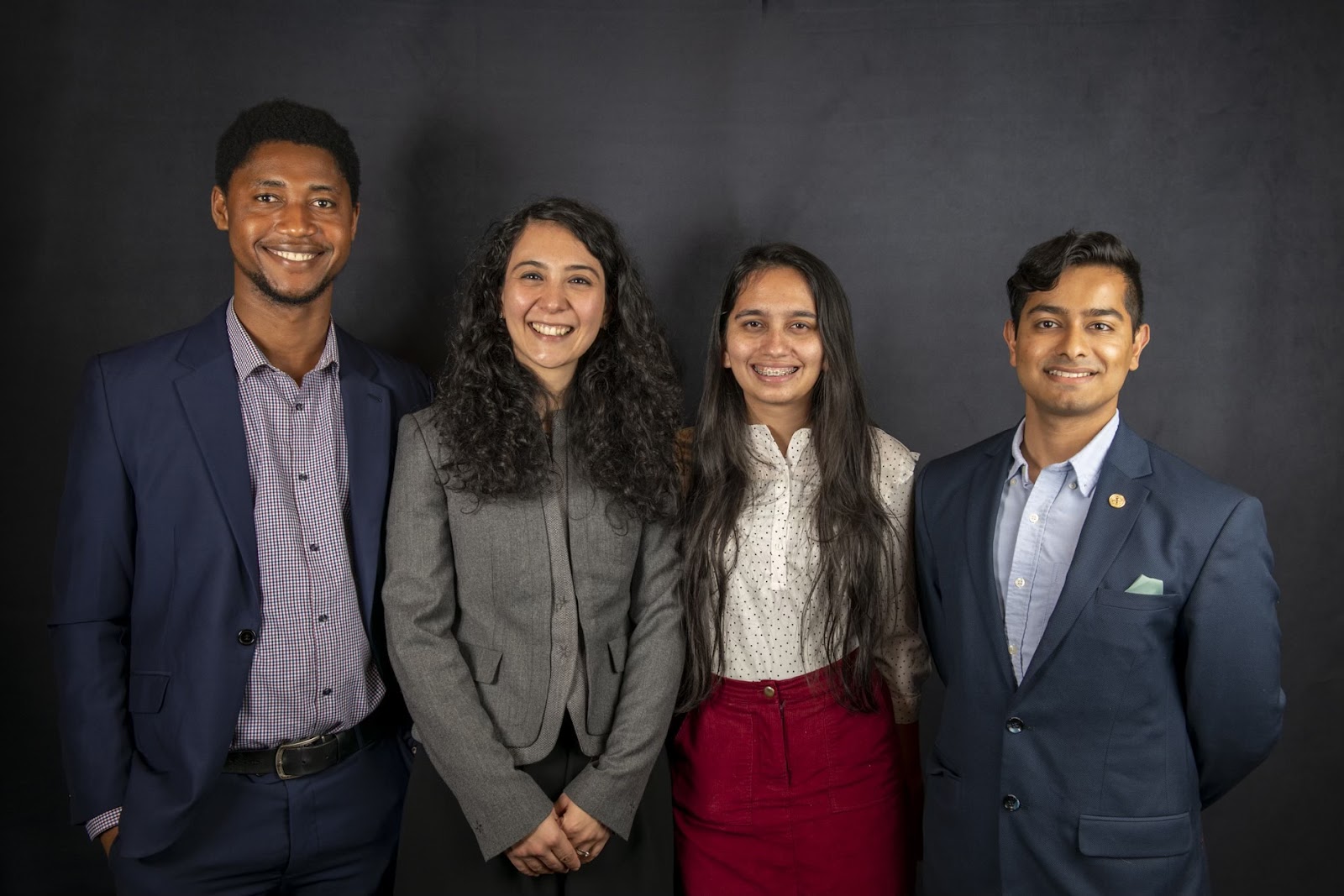 Left to right; Ibrahim, Bushra, Prajakta, Aratrik. Shaikh lab team pictured at the AIPNO: American Indian Physicians of Northern Ohio Conference, 2022.