Congratulations to Natasha Rouse for First First Author Publication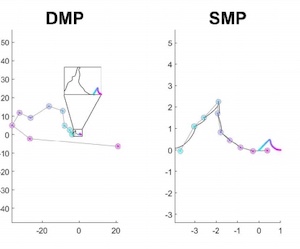 ---
Congratulations Nicole Graf for first author journal publication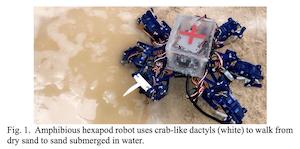 ---
Interview about women programmers

https://wogrammer.org/stories/kdaltorio
---
Crab Lab goes to Silk Road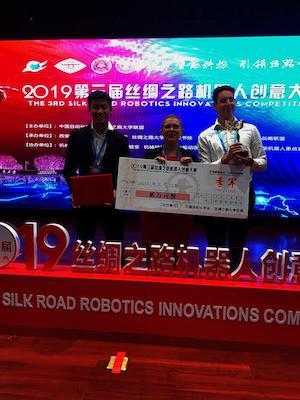 ---
Daltorio lab begins SERDP project
https://serdp-estcp.org/Program-Areas/Munitions-Response/Land/Sensors/MR19-1369/MR19-1369
---
Daltorio lab wins ONR Young Investigator Award
https://www.nre.navy.mil/media-center/news-releases/best-and-brightest-onrs-2019-young-investigators
---
Fall Undergraduate Work in the Lab
Congraulations Ariel Foss, Katherine Koning, Alex Bukovinsky - Motion Actuated Robotic Hexapod
---
Kati goes to SERDP Symposium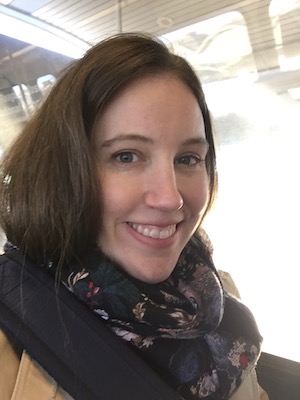 A productive and fun visit to Washington, DC after award notification from SERDP for SEED proposal.
---
New Wet Lab for Soft Robotics Open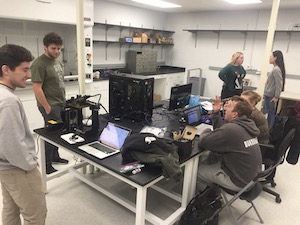 Students working in our new labspace - candid photo during some great conversations. 
---
Jan 2018 - Undergraduate Robotics Team Forms
Undergraduate students work in pairs to contribute to robotics senior projects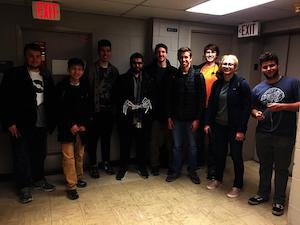 Students involved: Noah Napiewocki ndn10, Justin Wong jcw121, Russel Zhou rlz27, Jay Tewani jrt93, James Kaminskijmk247, Ryan Curry rhc56, Paul Hilbert pah72, Anna Krakora aek75, Alexander Behr amb296, Richard Offhaus rco19 (not pictured)
---
Nov 21, 2017 - Lab Outreach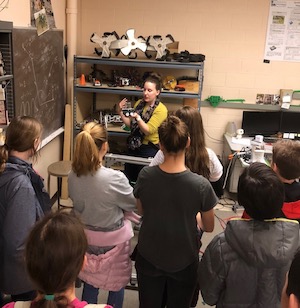 ---
June 2017 - Media
See the lab on TV! The show "Xploration Nature Knows Best" segment on worm robots, Season 2, episode 7, "Robots and Drones"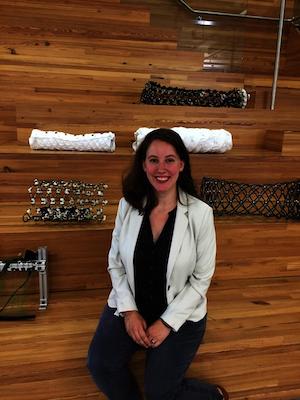 ---
May 2017 - Lab Outreach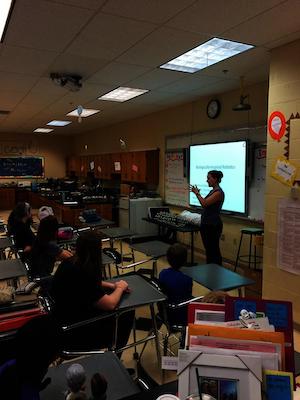 We had fun showing some middle schoolers our robots and some lively animal models.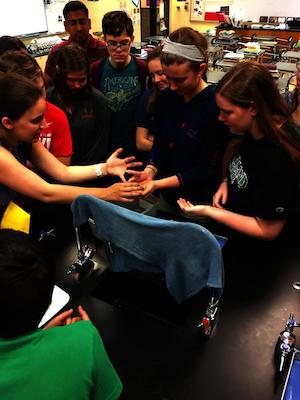 Update: look at us on the school district website