Student Spotlight: Aidan Klemm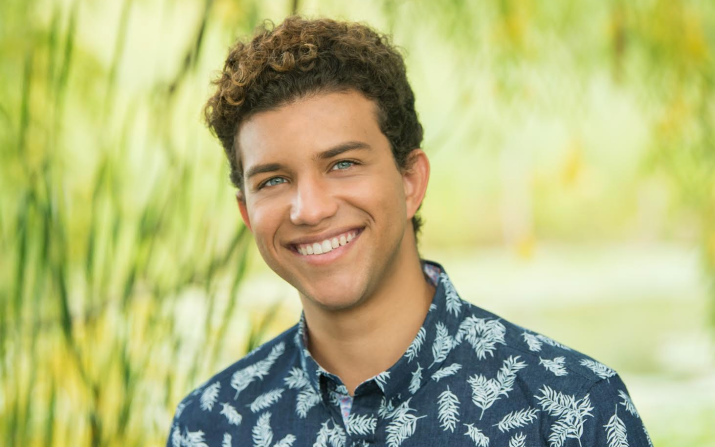 Published on
Oct. 17, 2023
Aidan Klemm is taking his research to the next level. In January, he will head to Oak Ridge National Laboratory (ORNL) in Tennessee as a part of the Office of Science Graduate Student Research (SCGSR) Program from the U.S. Department of Energy (DOE). 
"I got the email randomly one morning while I was in my office," the fourth-year chemical engineering PhD candidate shared. "I gasped and the person next to me asked what was wrong."
All he could respond was "I got it!"
In the lab with Burcu Gurkan, professor of Chemical and Biomolecular Engineering at Case Western Reserve University, Klemm is working to design materials capable of removing carbon dioxide (CO2) directly from the air. Gaining access to ORNL's specialized equipment—like a nuclear reactor for neutron scattering beams—through the SCGSR program will allow Klemm to better characterize the new materials, resulting in a stronger understanding of how these materials work and how they can best be utilized to combat climate change.
With CO2 molecules making up .04% of the air's molecules, the process to remove it requires much precision. Klemm described it as "finding a needle in a haystack." While difficult to isolate, these efforts are pivotal in the fight against climate change, especially considering that the .04% levels are an increase of nearly 50% compared to the average levels over the last 800,000 years. Klemm said that waiting for nature to heal itself could "take thousands of years". 
"Reading climate reports from around the world really illuminates how dire this problem is," he said. "Some of the climate goals that countries have set are very lofty and we really need to be making moves to actually achieve them. It's going to take a lot of work for us to get there."
His interest in CO2 capture sparked during his very first research project as an undergraduate at Case Western Reserve University. It was funded by NASA and the work focused on removing CO2 from cabin air to support the life of astronauts. That project was followed up by one funded by the Department of Energy (DOE), and it was that introduction that solidified his interest in government work. 
From January to May, Klemm will live in Oak Ridge, Tennessee and work with senior scientist Dr. Michelle Kidder, one of Gurkan's collaborators on the Direct Air Capture Project from the DOE's Office of Basic Energy Science. Nearing a graduation date, he is eager to discover what it's like to work in a national lab, looking to build connections with the scientists there and get a first hand experience of their work.
"Going beyond my PhD, I'm really interested in working at a national lab," he shared. "The Department of Energy National Labs are the forefront of science and technology for the energy industry. It's something that I really want to be a part of." 
Klemm is the second ThinkEnergy Fellow in the last five years to be selected for a SCGSR Fellowship, following Nora Shaheen (GRS, '22), whose research experience took place at Argonne National Lab near Chicago. As a part of the ThinkEnergy Fellows program, students are connected to opportunities across the energy field, including the U.S. Department of Energy's National Lab System. 
For more information on the ThinkEnergy program hosted by the Great Lakes Energy Institute, please contact program lead Jonathan Steirer at jws227@case.edu.