Global viewpoints: CWRU students share snaps from abroad for World Photography Day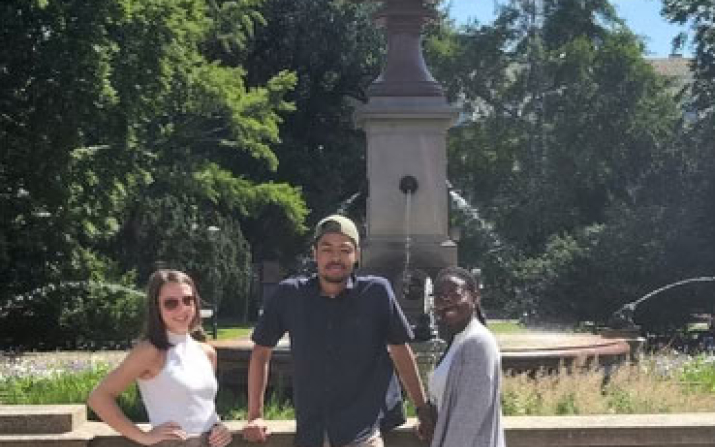 Published on
Aug. 18, 2023
A photograph is a single moment in time—but it always tells a story.
In honor of World Photography Day (Aug. 19), we checked in with a few students who studied abroad this summer to see what moments they captured—and to get the stories behind these visual glimpses of their experiences.
Answers have been lightly edited for clarity and length.
Darren Dorvil
Major: Chemical engineering
Year: Fourth year
Study abroad country: Denmark
Study abroad program: Large Scale Exercises in Process Technology and Chemical Unit Operations at Technical University of Denmark
1. Why did you decide to study abroad?
I thought it would be fun to be able to branch out and experience new things. Before studying abroad, I had never been to Europe, so going to Denmark and seeing the differences in culture was very exciting to me. 
2. Why did you choose the country and program you're in?
I chose Denmark because it's a green country, with a large number of people riding bikes, and the Danish lifestyle is very different from here in the United States. As it was my first time in Europe, I was really interested in going to a country that was completely different from back home.  
The program allowed me to work with many machines that are used in the chemical industry today, and it gave me a greater understanding of what I have learned at CWRU. The program had tours to see the outskirts of Denmark, and they talked about the country's phenomenal history and gave a presentation to really tie up everything about Denmark.
3. What has been your most valuable experience so far?
I'll definitely always remember how much fun I had making friends and just being able to see new things with them and explore Denmark. Going to visit Frederiksborg Castle was great, and getting to see the rich history of Denmark's monarchy was cool.  
4. When and why did you take the photo you shared?
This picture was taken in Sweden when we had a break from the coursework, and we took this picture to remind ourselves to take breaks from time to time.
5. Anything else you'd like to share about your study abroad experience?
The program was tough and intensive, but it was fair and led to everlasting bonds.