3 things to know about E-Week at CWRU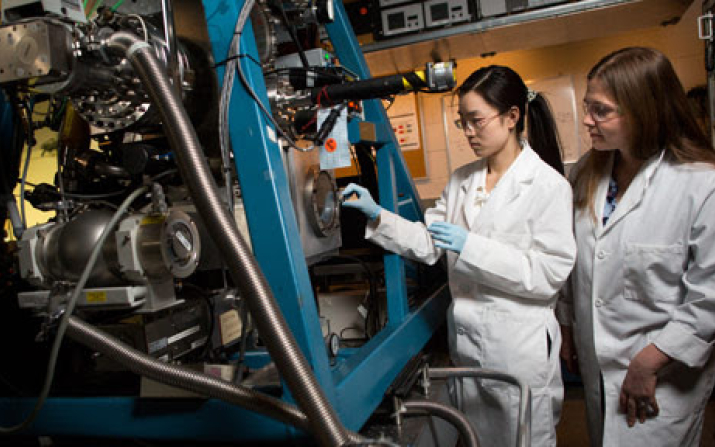 Published on
Feb. 17, 2022
Ever wondered how engineering plays into your daily life? Engineers design machinery, skyscrapers, public works and so much more—and you'll be able to see their work on a smaller scale at Case Western Reserve University this week. Not only that, but you'll have the chance to take engineering concepts for a spin in fun competitions involving activities such as building LEGO bridges and protecting light bulbs from high drops.
Celebrated annually by the Case School of Engineering and coordinated on campus by Case Engineers Council (CEC), E-Week (or Engineers Week) is a national event dedicated to raising public understanding and appreciation of engineers' contributions to society. The week will take place Feb. 18-26 at Case Western Reserve. 
E-Week was founded by the National Society of Professional Engineers in 1951 with the goal of ensuring a diverse and well-educated future engineering workforce by increasing understanding of, and interest in, engineering and technology careers. E-Week is now a formal coalition of more than 70 engineering, educational and cultural societies, and more than 50 corporations and government agencies. E-Week reaches thousands of schools, businesses and community groups across the U.S. each year. 
To learn more about E-Week at Case Western Reserve, The Daily sat down with Michael Brough, president of CEC. 
1. There's a national E-Week theme—and a CWRU E-Week theme. 
This year's national theme is "Reimagining the Possible," which focuses on how engineers create new possibilities daily with innovations that change the world we live in—such as life-saving vaccines and more fuel-efficient cars. 
Here at CWRU, we have specified that theme: 'Building the Future Together,' with a fun emphasis on LEGOs. As engineers, we look forward to 'Building the Future Together,' to strive for a better tomorrow for everyone.
2. E-Week isn't just for engineering students. 
The entire campus community is invited to participate in the week of engineering festivities, which gives engineering-focused student groups the opportunity to design and host events to highlight various aspects of the engineering field. 
All the organizations contributing to this week have worked so hard to get their respective events ready. We started meeting back in November, and I'm just so honored and excited to be a part of this week. In particular for Case Engineers Council, we are really excited for our first-ever LEGO bridge-building event.
This year, there are 11 events open to the public, including: 
Women in Science Engineering Roundtable Lightbulb Drop
National Society of Black Engineers Extreme Pictionary
Case Engineers Council LEGO Bridge Competition
Engineering Graduate Government Scavenger Hunt
Division of Engineering Leadership & Professional Practice Networking Event
Case Engineers Council Jolly Scholar Trivia Night
Society of Hispanic Professional Engineers Ship Challenge
Peer Advisor's "The Last Engineer Standing" 
Society of Women Engineers Luncheon
Case Engineers Council Virtual Escape Room
The Engineers Game 
The Engineers Game, an extremely popular event that made its debut last year, is a gameshow-like showdown between students, alumni and faculty. This year, it will draw inspiration from Family Feud and Who Wants to Be A Millionaire. The event is open to the public and will begin at 7 p.m. on Thursday, Feb. 24, in Tinkham Veale University Center Ballroom. Participants can also tune in virtually and play along at home. 
3. There are a few new E-Week events at CWRU this year. 
Among them are the LEGO Bridge Competition, where contestants will try and build the strongest LEGO bridge; Extreme Pictionary, which will challenge teams to solve prompts and build models the best they can; the Ship Challenge, where contestants will design and build a small ship; and "The Last Engineer Standing," which will be a crossover between The Amazing Race and Survivor. 
It's important to spread awareness about engineering, and to celebrate all the major accomplishments and strides this field has led humanity through. Each of our events, in a way, is a tribute to that. We're trying a lot of new things this year, and we're really excited to celebrate these events with the CWRU community.
Interested in participating in E-Week events? View the full schedule of events and make sure to register to attend!