2022 Think Showcase to highlight "Next Generation of Health"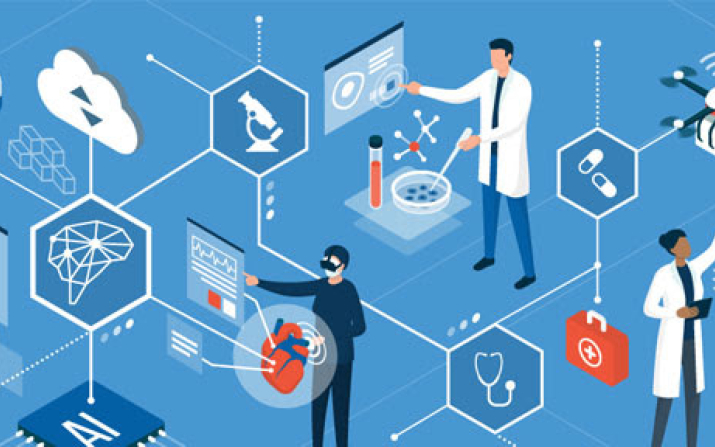 Published on
Jan. 26, 2022
President Eric W. Kaler and Provost Ben Vinson III invite members of the Case Western Reserve University community to attend the 2022 Think Showcase. This virtual event will feature new research and discoveries in the field of healthcare and will begin on Feb. 1.
Think Showcase, now in its second year, provides an opportunity for the university to engage with alumni and members of its community from around the country, and the world. The event includes updates about the university and highlights the outstanding work of CWRU's accomplished faculty. 
"At Case Western Reserve, we are highly invested in the next generation of healthcare. So much so that we've made it a part of our strategic vision for the future" said Provost and Executive Vice President Ben Vinson III. "There is a tremendous amount of innovation taking place on our campus, and this program allows us to share that work with our entire community."
The three-day event will feature talks on climate change in health, social determinants of health, and social determinants of cancer and community engagement. 
"Recognizing that biomedical discoveries are tied to their impact on the social determinants of health,vour mission is to discover the mysteries and treatment of serious diseases and understand and eliminate health inequities in Cleveland and across the world," said School of Medicine Dean Stan Gerson. "To achieve this mission, we must engage our diverse community to meet their health needs."
View the schedule below. Register to participate.
Questions? Contact thinkshowcase@case.edu or call 216.368.3189.
Think Showcase Schedule of Events
Tuesday, Feb. 1
4 p.m. | "Climate Change in Health"
Welcome: Provost Ben Vinson III
Moderator: Dean Joy K. Ward
Distinguished Panelists: 
Wednesday, Feb. 2
6:15 p.m. | "Social Determinants of Health"
Moderator:  Dean Dexter Voisin
Distinguished Panelists: 
Friday, Feb. 4
4 p.m. | "Social Determinants of Cancer and Community Engagement"
Welcome: President Eric W. Kaler
Moderator: Dean Stan Gerson
Distinguished Panelists: 
5 p.m. | Student Performance
Pre-Recorded performance from the Department of Music