Hours
We are open 12:00pm - 7:00pm on weekdays. Details regarding access during the pandemic can be found on our homepage.
Exceptions
We will close after November 20, 2020 for CWRU's winter break until we reopen again in early 2021.
---
Directions and Parking
The main entrance for think[box] is located at 11201 Cedar Ave.
If driving, please park in Veale Parking Garage (Lot 53) located at 2158 Adelbert Road near the wind turbine. Review the walking path from the garage to think[box] >>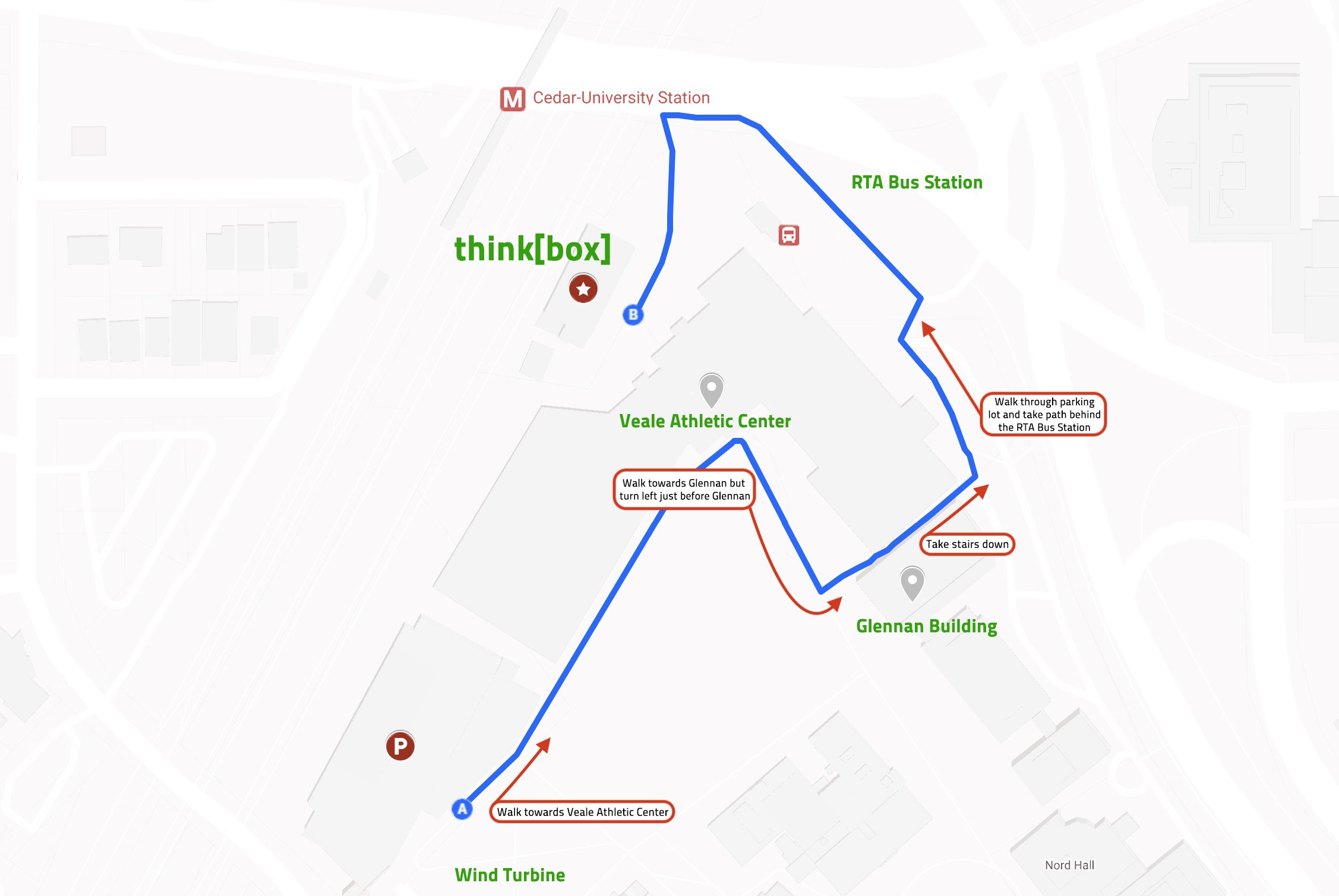 This walking path includes stairs. Please contact us (216.368.3248, thinkbox@case.edu) if you have accessibility needs so we may make accommodations for you.