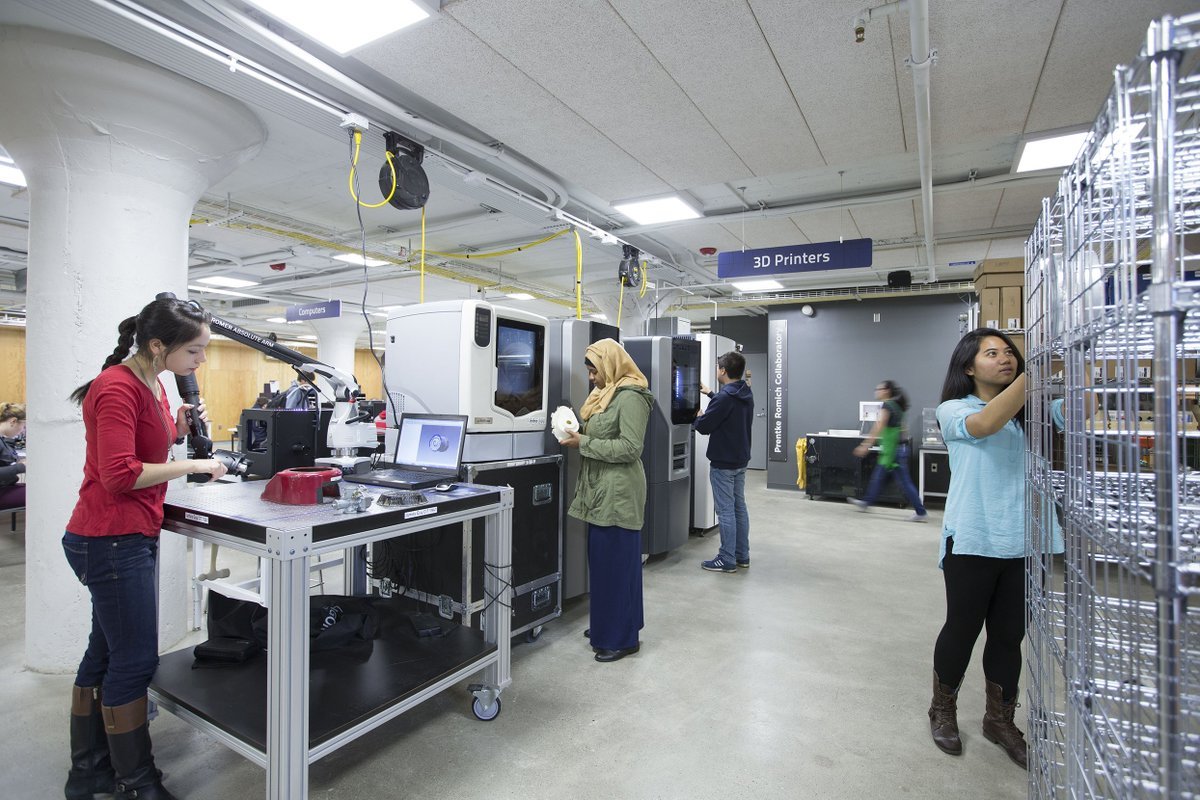 The Summer Maker Camp enrolls pre-collegiate students in a program focused on design thinking and prototyping. The camp is one week in duration and runs Monday through Friday from 9am to 3pm. Breakfast and lunch are provided. We have two available cycles: June 15-19 and June 22-26, 2020. The cost per seat is $675 per student for one week. Curricular offerings include:
Corel and Laser Cutting: learn how to draw your own 2d designs and cut your own projects in acrylic and plywood.
OnShape, Cura and 3D Printing: learn professional CAD software and how to print your own 3D models.
Advanced Interfaces: learn how to code, work with sensor data and how to program micro-controllers.
Watch our think[box] Promotional Video to learn more about our 7 floor innovation space.
If you have any questions, please call 216-368-1226 or email rfg25@case.edu.