Direct Liquid Cooled H-Bridge Manifold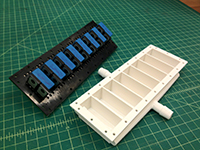 This project was an H-bridge to drive a quasi-constant wave solid-state musical tesla coil. John Forcina worked in conjunction with tesla coil legend Steve Ward.
Corrugated Material Flammability Experiment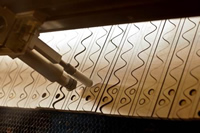 An experiment was conducted to examine the effects of varying corrugation on upward flame spread on thin, solid fuel. The samples for testing were formed on molds laser cut at think[box].
Sprāv Shower Meter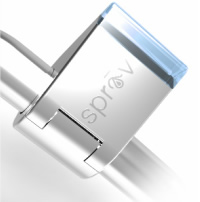 Sprāv is a wireless water meter that gives you control of your water and energy consumption. Using a combination of instant feedback and usage tracking, Sprāv gives you the tools to reduce your utility bills as well as your eco-footprint.
TAG Games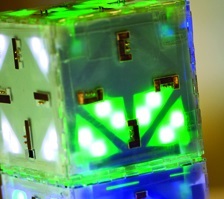 This interactive assessment tool demonstrates a novel approach for assessing an individual's cognitive, fine motor, and working memory skills via tangible interactive games.
3D Topographic Map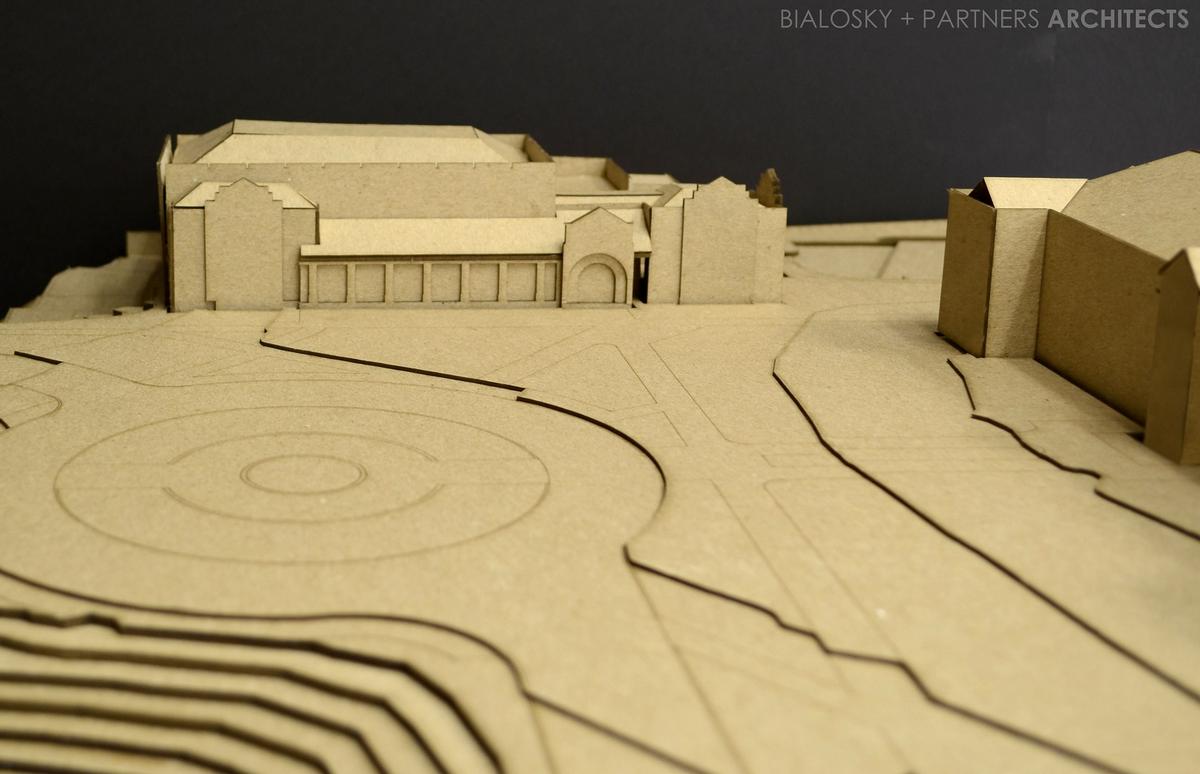 This site model of a local college campus made by the designers at Bialosky + Partners Architects to study site, scale, massing, topography, orientation, and to communicate with their client.
USB Signal Master
A team of five undergraduates designed and built a modular USB oscilloscope over the course of two semesters.
Design/Build/Fly Competition Entry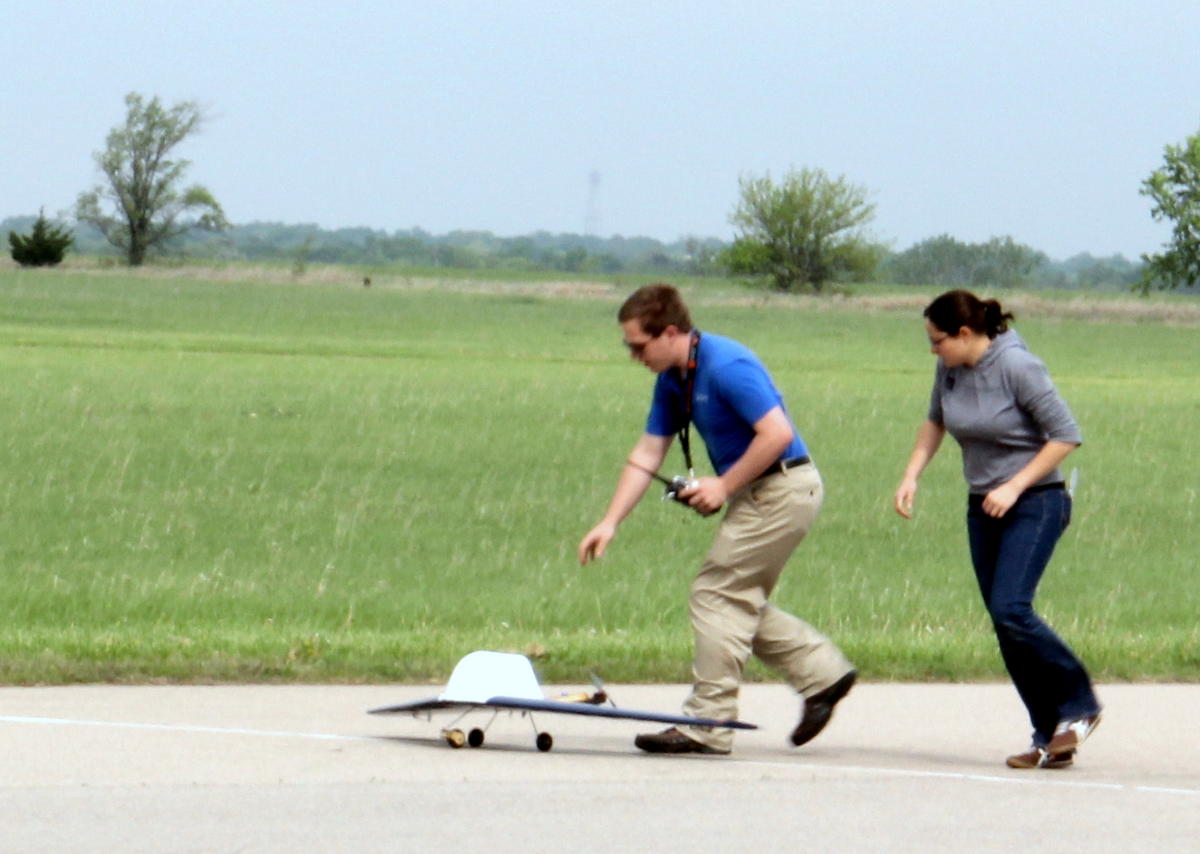 Case's entry to the Design/Build/Fly student competition used wood sections that were laser cut at think[box]
Electromechanical Clothing Prototype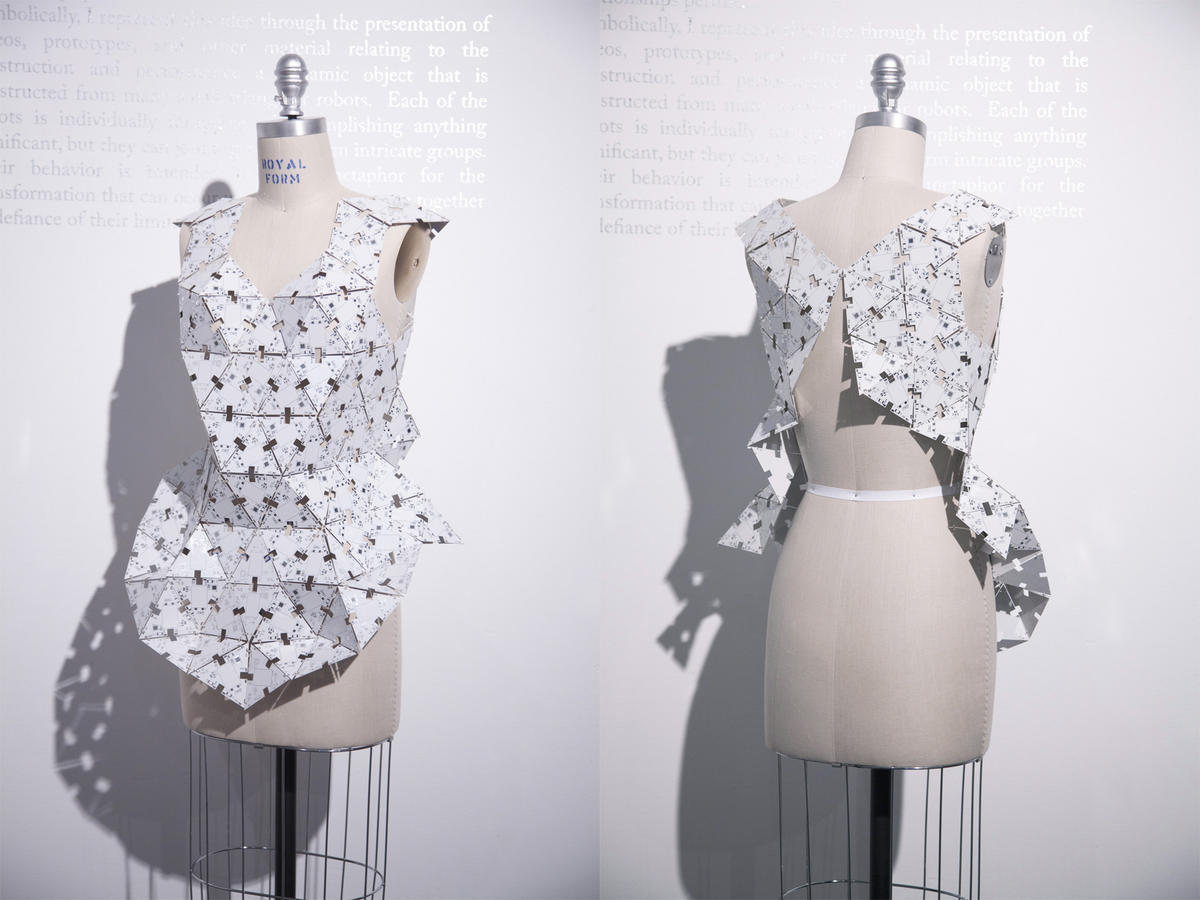 In this novel high-tech fashion experiment, featherweight servo motors and PCBs form the beginnings of re-configurable garments. Individual triangle-shaped units mesh together using neodymium magnets, which also carry serial communication signals and battery-charging current.
Pages