HackCWRU 2015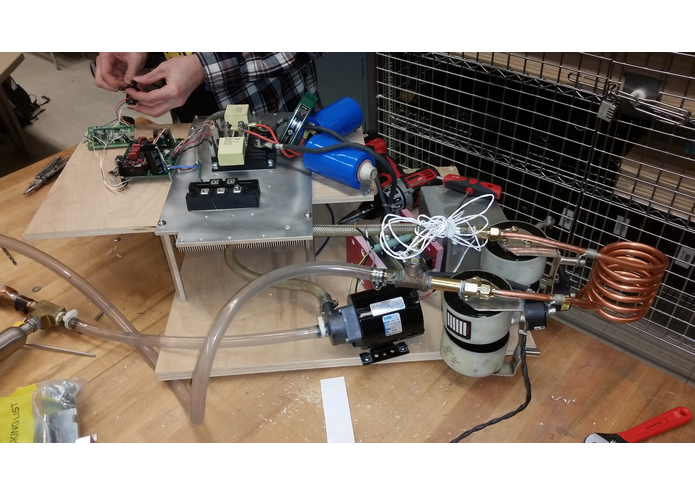 Thirty six straight hours of design, code, caffeine, taking on new challenges, and innovating - that's what hundreds of hackers of all ages and skill levels signed up for at HackCWRU 2015. At the end of the weekend, twenty four projects were presented ranging from a virtual reality pancake simulator to a the high-powered induction heater shown in the photograph. Using think[box], attendees were able to hack hardware as well as software, giving HackCWRU a unique twist on the usual hackathon.
Everykey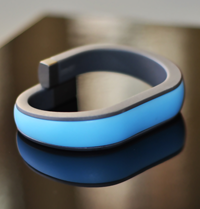 The Everykey wristband stores login information and unlocks mobile devices automatically, eliminating the need for complicated passwords and cumbersome keys. When the AES 128-bit encrypted wristband moves out of range, security mechanisms are re-enabled and accounts are logged out automatically to keep information secure. This Cleveland area company began as a CWRU class project in 2012, ran a successful Kickstarter campaign in 2014, and continues to sell these devices to customers around the world.
Museum of Contemporary Art Furniture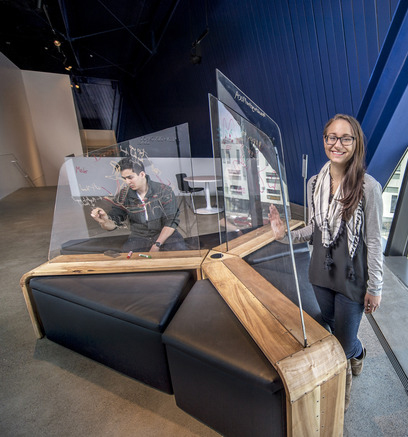 This completely functional artistic seating piece with power outlets and dry-erase work space was installed at MOCA, Cleveland's Museum of Contemporary Art. Designed by students in the Cleveland Institute of Art department of Industrial Design, the large clear geometrical shapes were cut from thick polycarbonate sheets using a CNC table router.
3D Fossil Model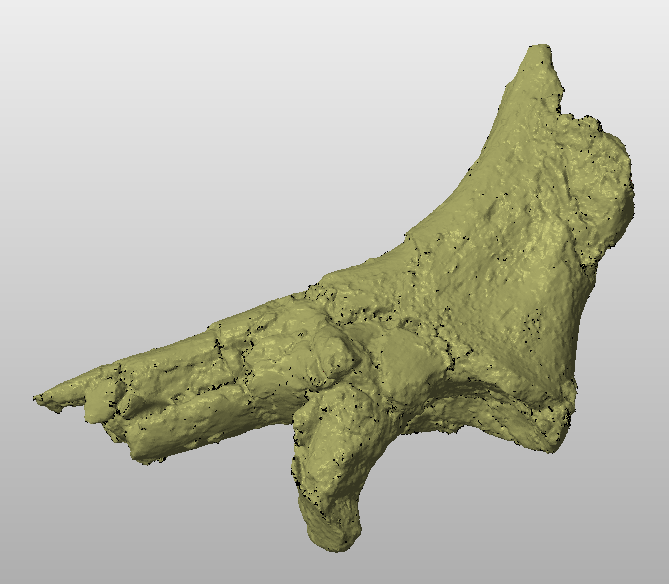 This 13 million-year-old fossil may come from an extinct species of turtle named Stupendemys that had a shell up to 6 feet long! CWRU faculty Darin Croft used think[box]'s industrial scanner to create a high quality file for his research into the climate and habitat of southern Bolivia at that time. This 3D model will be sent to a turtle expert to determine whether the bones belong to Stupendemys or to some other type of turtle. The answer will provide valuable clues about the ancient environment and elevation of this site, which is now more than 11,000 feet above sea level.
GreenLite Technology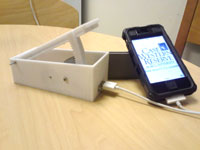 This prototype of an ultra affordable, pedal-powered phone charger won over $85,000 from the Spartan Challenge and U.S. Environmental Protection Agency's P3 Grant Competition. It allows the user to non-strenuously charge a phone while leaving both hands free do do other tasks. The design is aimed towards users in countries lacking infrastructure and those not on the electrical grid.
MantisBot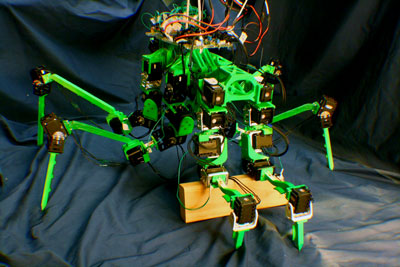 This M.S. thesis project mimics the mechanics of a praying mantis. The green skeleton was 3D printed, while the control electronics were assembled and mounted on a laser cut acrylic board.
Geometric Installation Art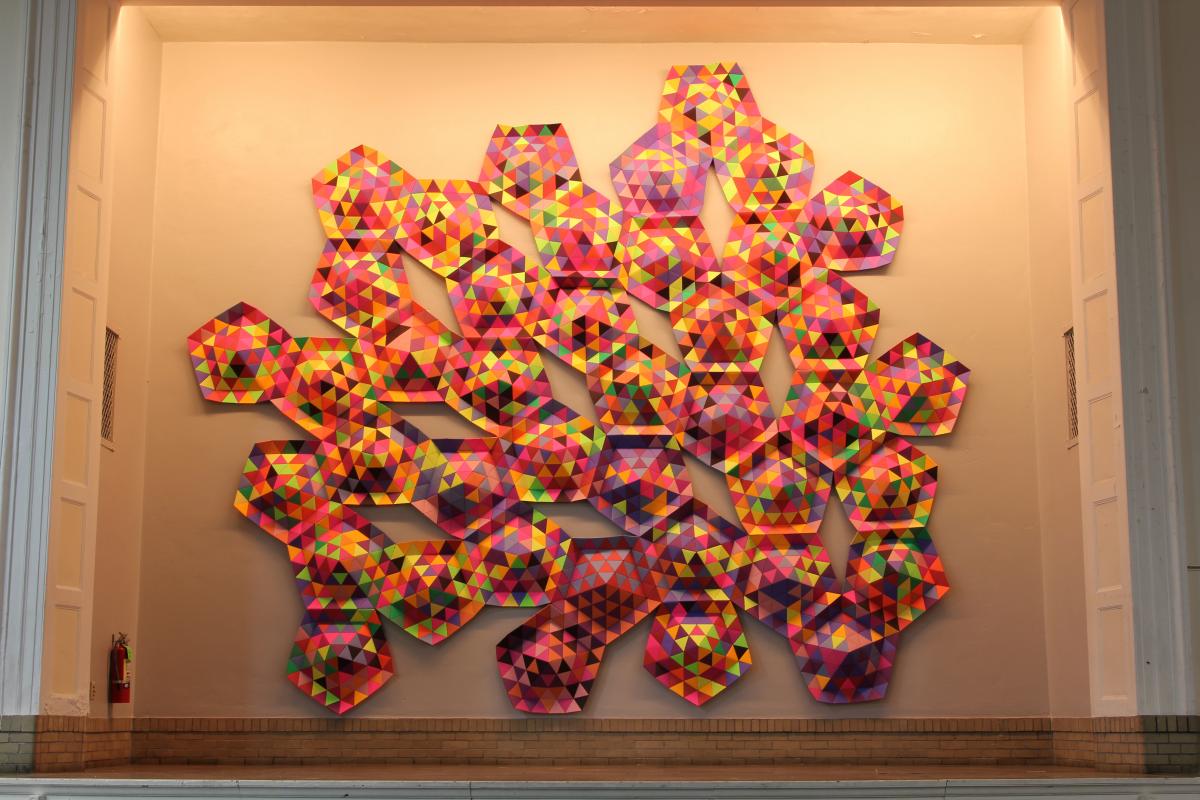 This colorful geometric installation was commissioned by Progressive Arts Alliance to reside in the main hall at the Michael R. White School in Cleveland, Ohio. Artist Jared Akerstrom use think[box]'s laser cutter to prototype and produce the thousands of equilateral triangles for the piece. The shapes were also used at a parent/student night to teach elementary schoolers about the platonic solids. The finished mural was 15 ft. tall and comprised of 3,280 triangles joined with staples.
Laminar Flow Punch Dispenser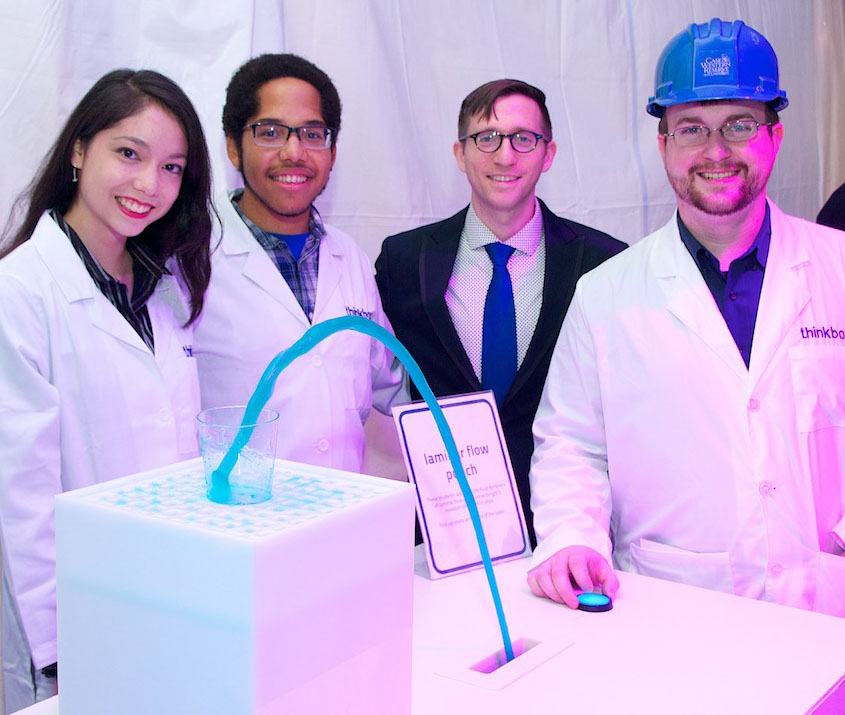 This laminar flow punch dispenser was a special attraction at the 2014 Blue Block party, where President Barbara Snyder announced the launch of renovations of the future home of think[box]. The laminar jet uses technology similar to the dancing fountains found in Las Vegas.
think[box] Commemorative Medallions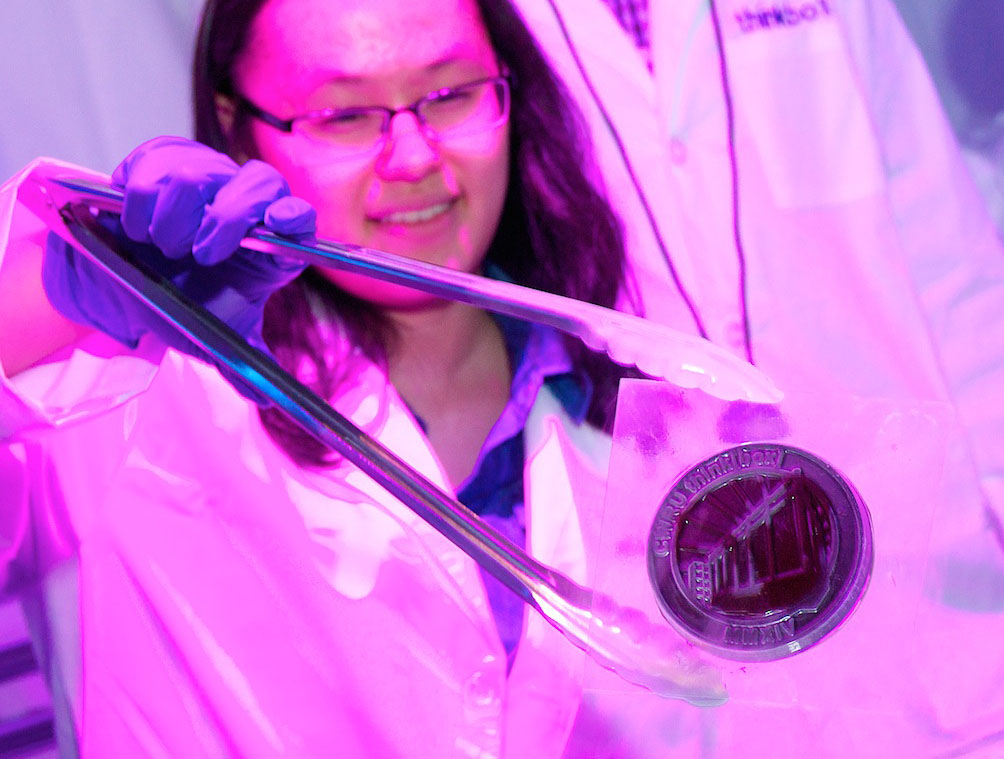 These chocolate medallions were designed and produced as a fun demonstration for a special event. In the demonstration, the melted chocolate was cast and then rapidly cooled using liquid nitrogen. The molds were vaccuum formed using 3D printed models and food-grade plastic sheets.
Aerodynamic Adhesive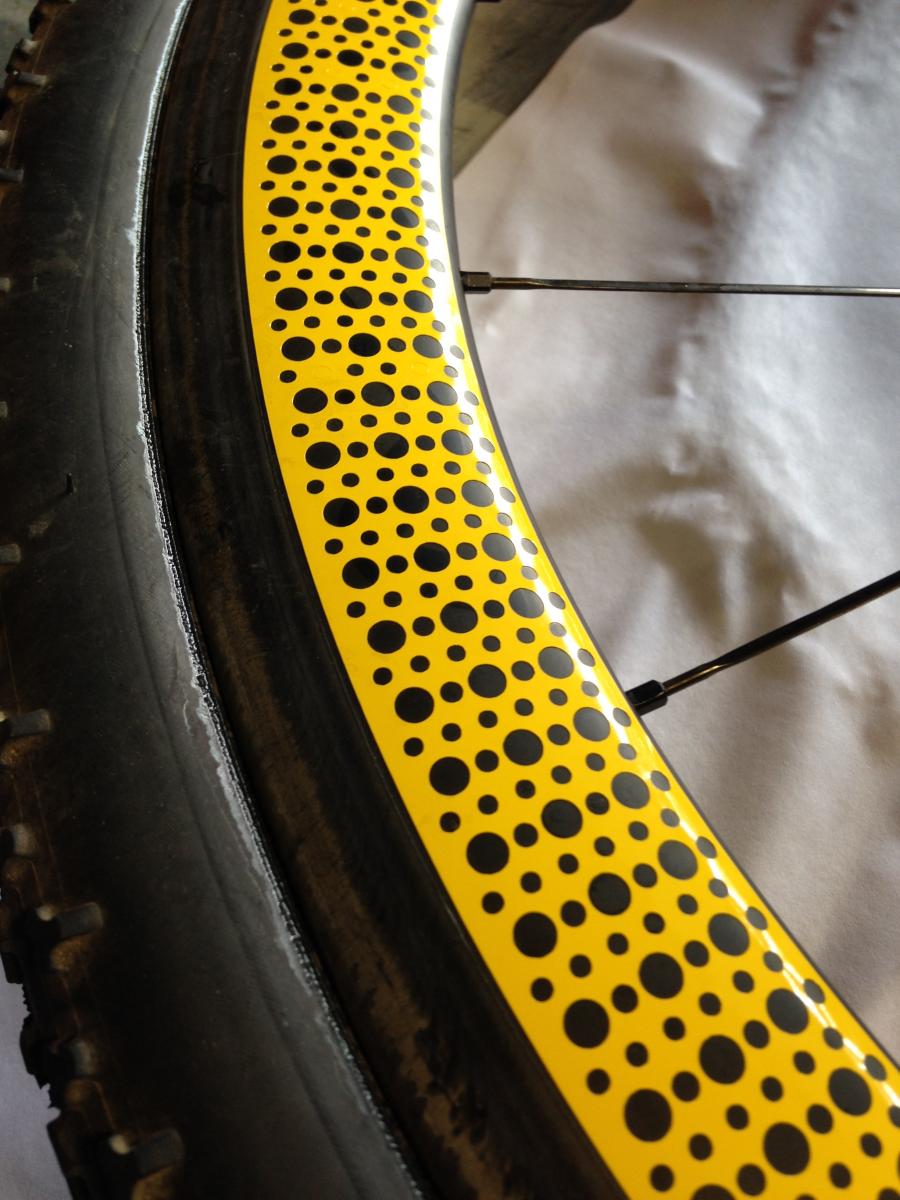 The dimpled surfaces found on golf balls are increase lift and reduce aerodynamic drag of the spinning sphere as it travels through the air. While these effects are well documented in such regimes, the effects of using a dimpled pattern on a spinning bicycle wheel are lesser known. This project investigates the effects of the dimples in the form of an adhesive strip applied to existing smooth-surfaced, deep-section bicycle wheels on the market today.
Pages