Watering Tower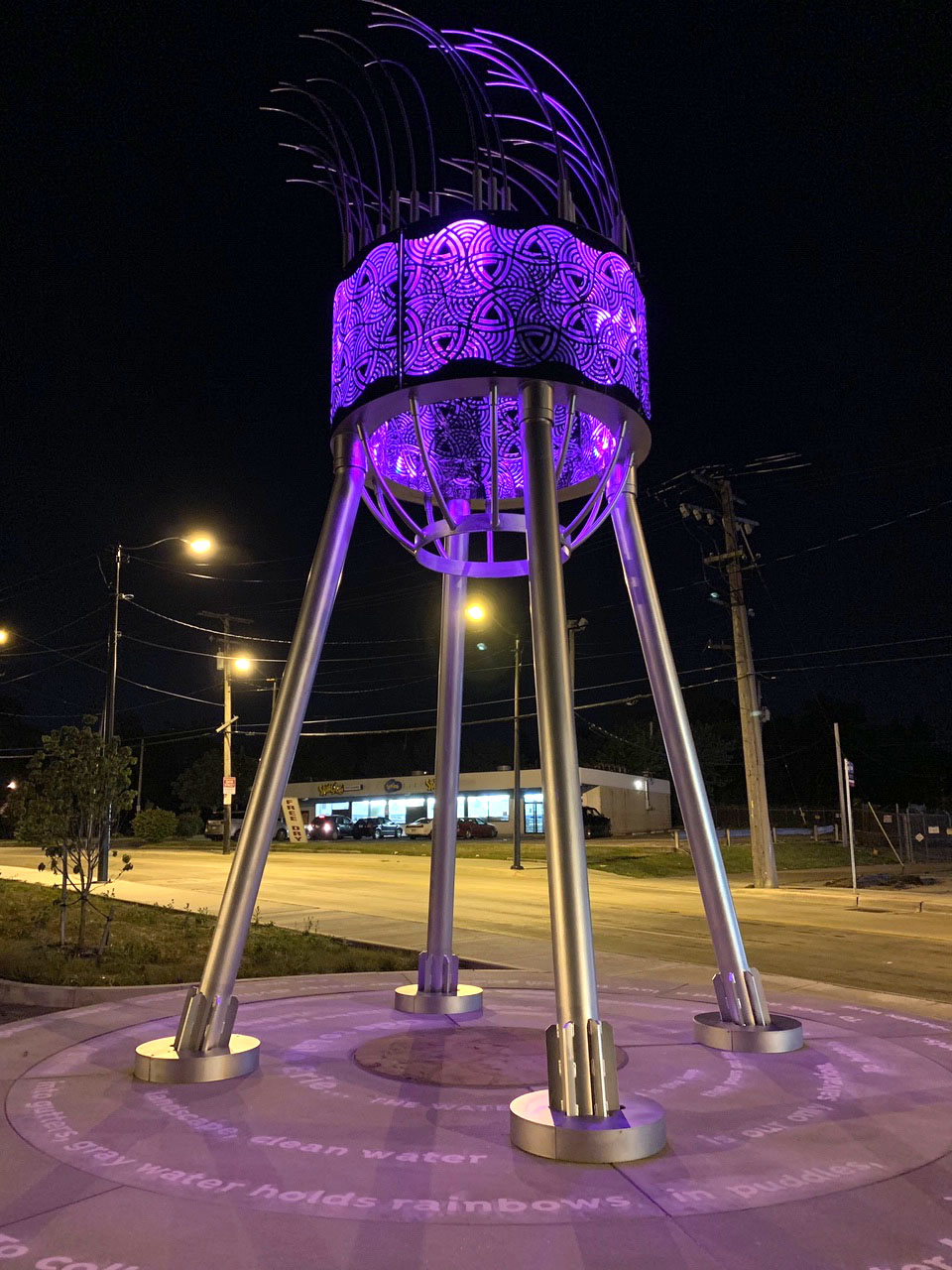 Stephen Manka produced Watering Tower as part of the Northeast Ohio Sewer District's (NEOSD) green infrastructure project. Nine of these projects are underway throughout Cleveland to raise awareness regarding the Lake Erie watershed. Located in the Buckeye Woodhill neighborhood, programmable LED lights illuminate the stainless steel structure and an inscribed poem by Damien Ware.
White Label Face Shields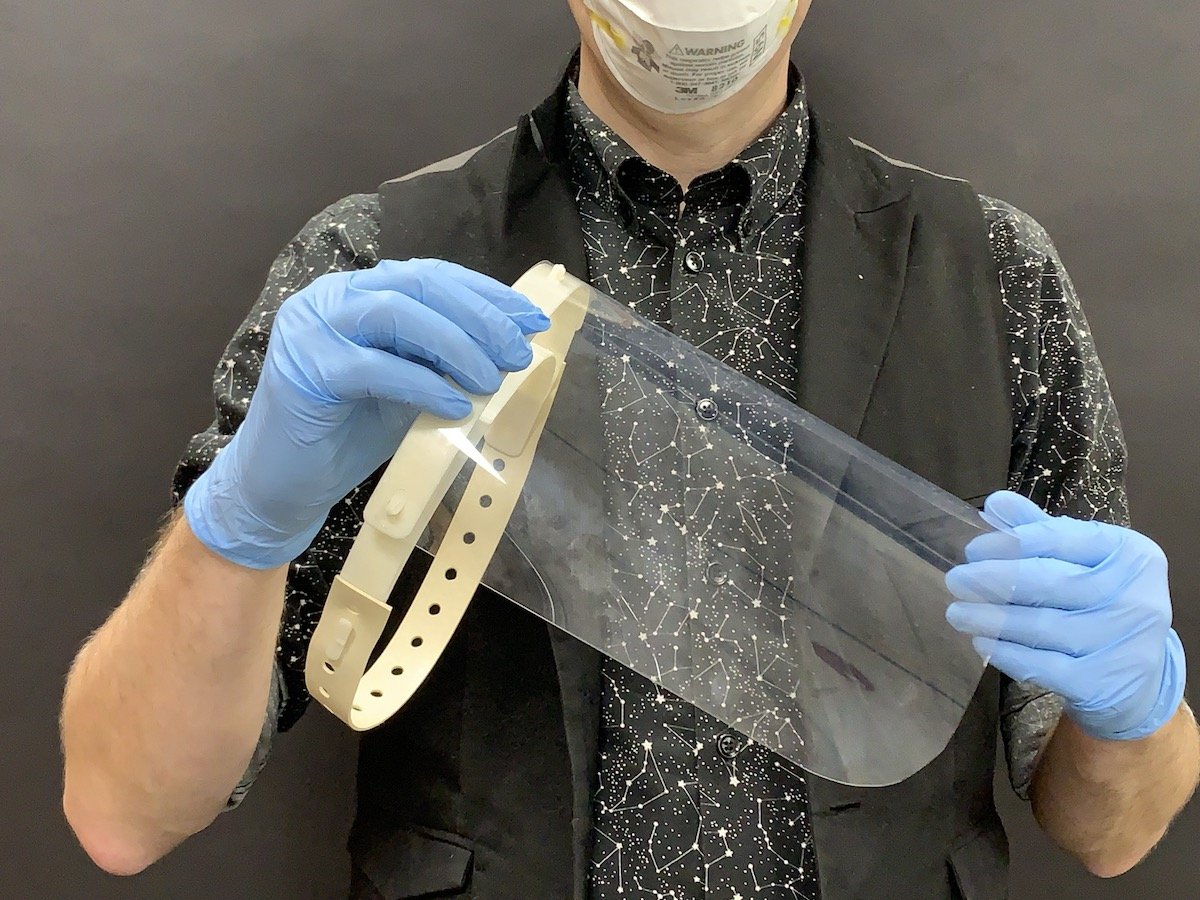 In response to PPE shortages during COVID-19, think[box] engineers worked with engineers at Penn State University and Nottingham Spirk to set up an emergency face shield manufacturing line. This product was initially based on a popular open-source design, but was heavily modified for manufacturing through large-scale processes like injection molding and die cutting. These parts are more easily sterilized than their 3D printed counterparts. Over 150,000 face shields were sold at cost to hospitals in need, and the designs are freely available on the project website.
Vertical Axis Wind Turbine Prototypes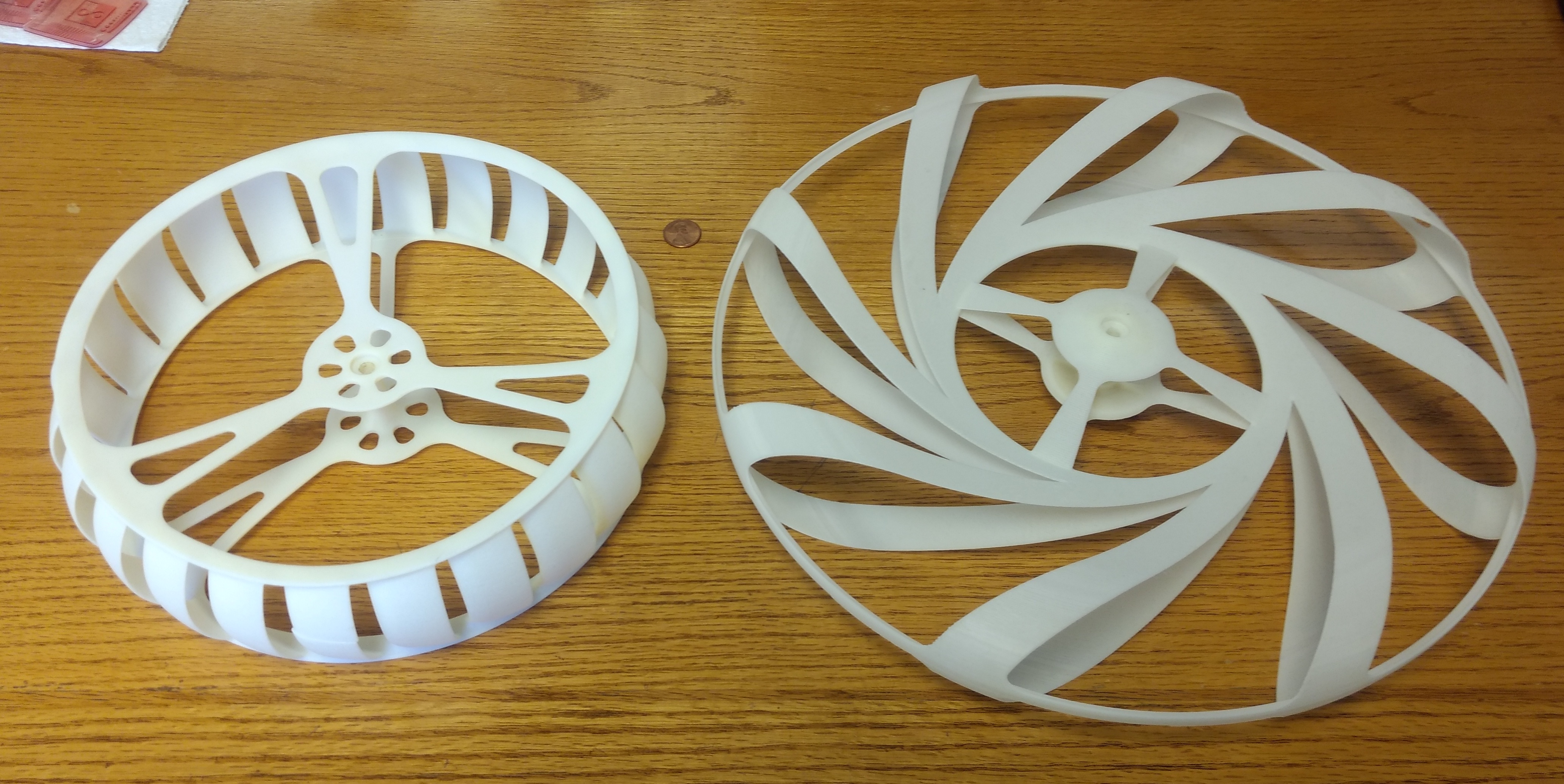 These scale model wind turbines use fixed-pitch blades to evaluate a new vertical axis wind turbine design. Vertical axis wind turbines are easier to install than traditional horizontal axis wind turbines and use low-speed blades that are less of a risk to people and birds, although they are typically less efficient. These physical models were used to validate the efficiency of new designs.
Crystal Retaining Carrier for Wide-Angle NIR Light Modulator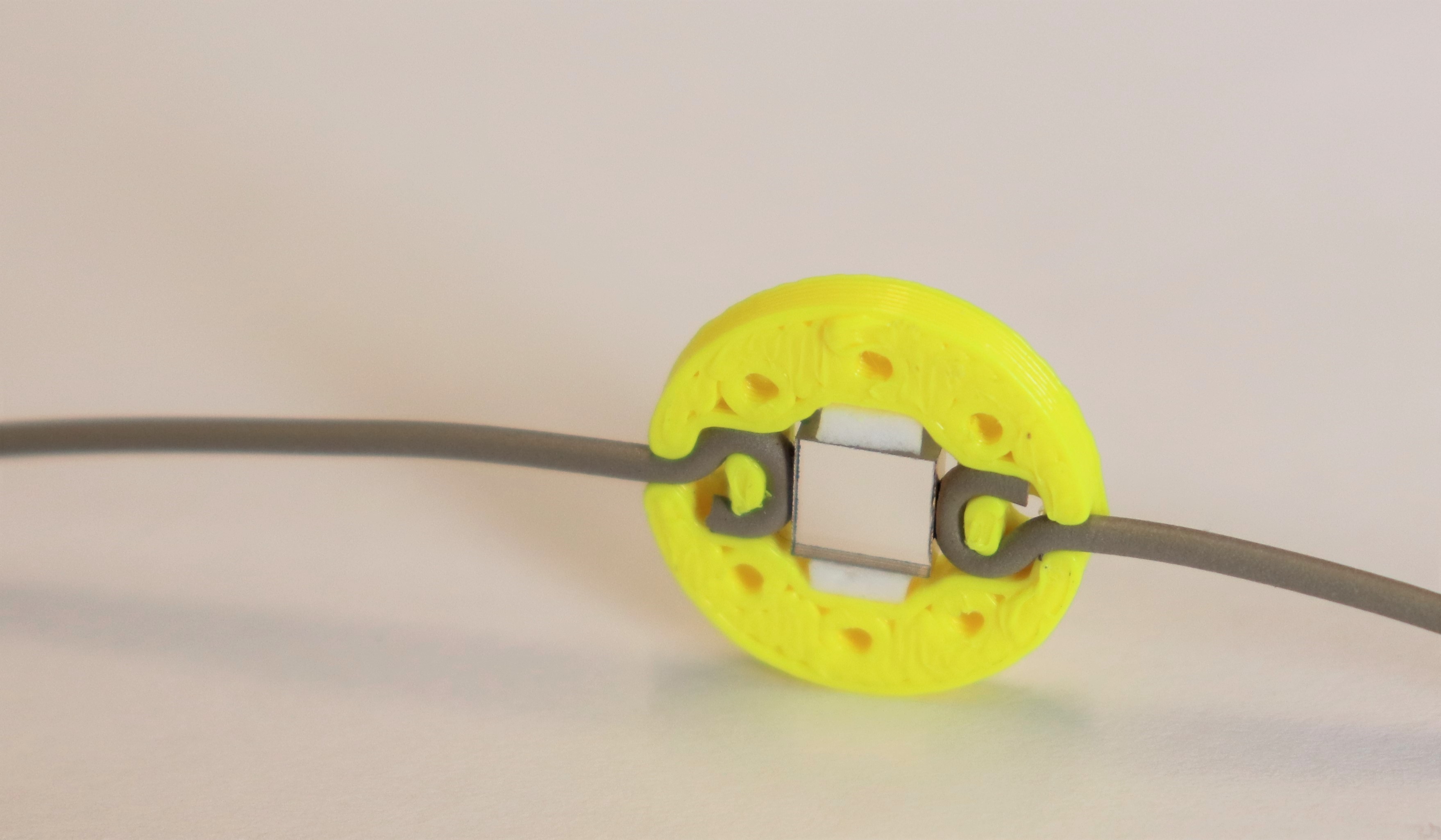 This 3D printed carrier holds an opto-electric crystal plate that is used in a laser system. The crystal exhibits the Pockels Effect when an electric field is applied by the gray-colored conductive silicone cord. This effect changes the polarization of the light passing through the crystal. This assembly is used as a shutter, allowing light to pass through it with a certain polarization and on to an image sensor further down the optical path.
Synchronous UV-C Decontamination System (SUDS)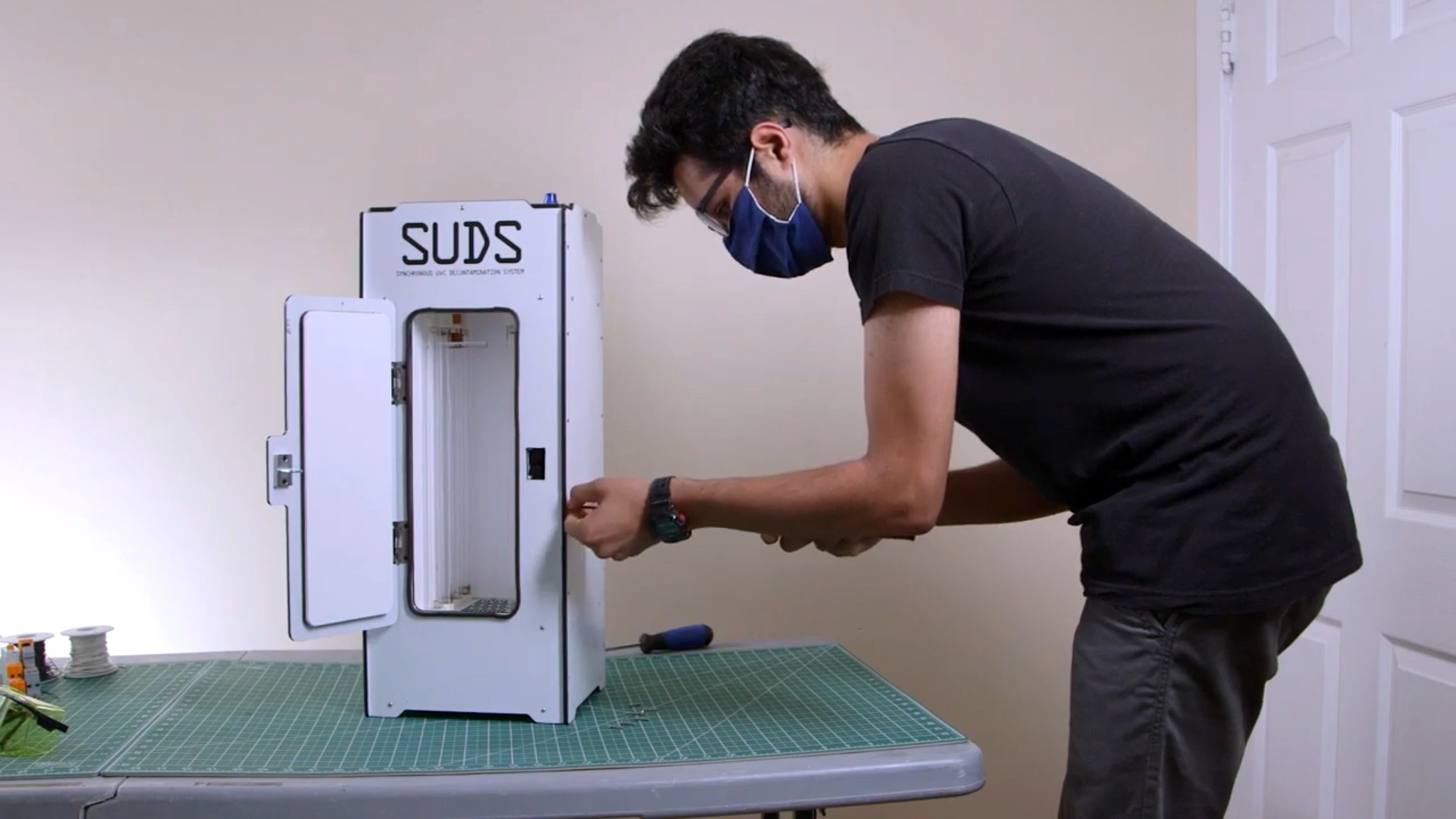 The Synchronous UV-C Decontamination System (SUDS) aims to decontaminate an N95 mask in just 60 seconds - the same time it takes a healthcare professional to wash up after visiting a patient. SUDS simultaneously reduces the risk of infection and decreases PPE consumption without hindering busy clinicians. SUDS' compact frame makes it easy to incorporate into hospitals, doctor's offices, and other healthcare facilities.
Cleveland Intubation Box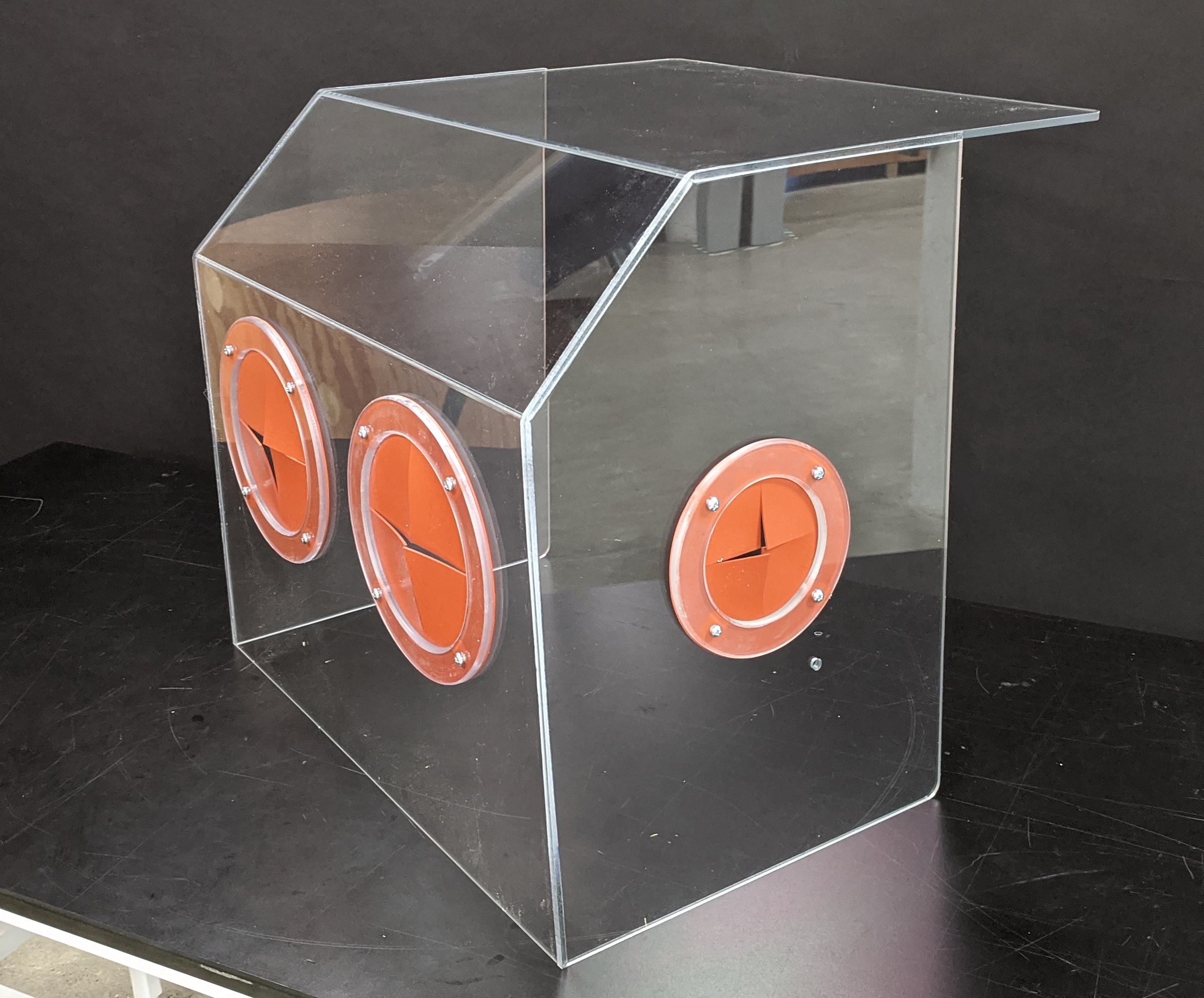 COVID-19 is characterized by respiratory difficulty and often patients require intubation and ventilation. The act of intubating can trigger a gag or cough reflex leading to an involuntary emission of virus-carrying fluid from the patient. Based on the original design by Dr. Hsien Yung Lai in Taiwan, the open-source Cleveland Intubation Box has been designed and clinically validated through a joint effort between Case Western Reserve University (CWRU) and University Hospitals (UH).
Goldenrod
Jennifer Ramirez and Rachel Suzanne Smith applied their craft to create this floral homage for the 2019 Society of North American Goldsmiths' Exhibition in Motion. Wildflowers that support our pollinators are critical to the environment, but are often considered weeds when they grow unexpectedly. This wearable sculpture celebrates the goldenrod - a major pollinator plant - and incorporates designs based on various parts of the wildflower.
Steve (The Good Version)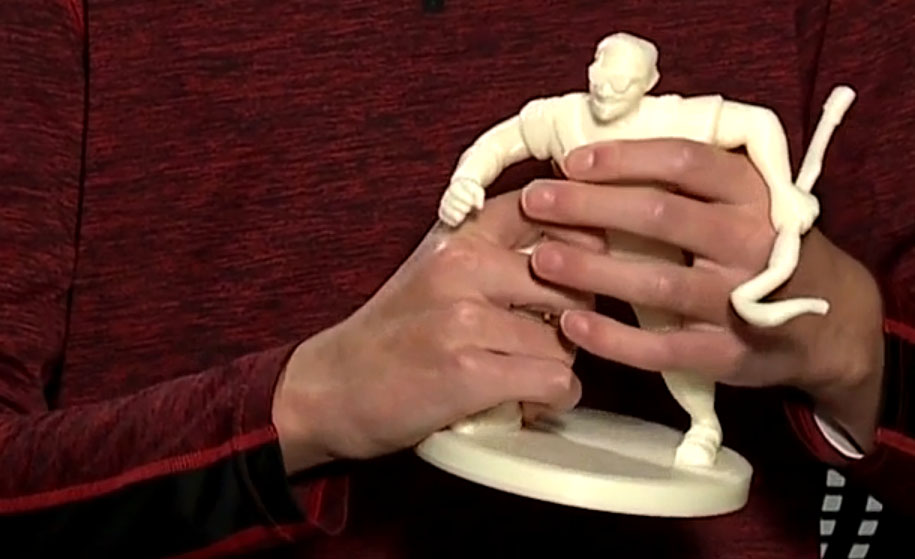 Sidekicks Ohio helps encourage children facing serious illness or disability by turning them into superheroes through art! Steve (The Good Version) is the super alter-ego of a local young man named Huston. Huston is visually impaired, so Lisa Kollins of Sidekicks Ohio leaped into action to create a superhero representation just for him. Two volunteer artists rose to the occasion. Seth Graham prepared the original design and poster based on an interview with Huston. Lisa Tan then modeled Steve's figurine to bring him off the page and create a tactile 3D print.
Vaccine Carrier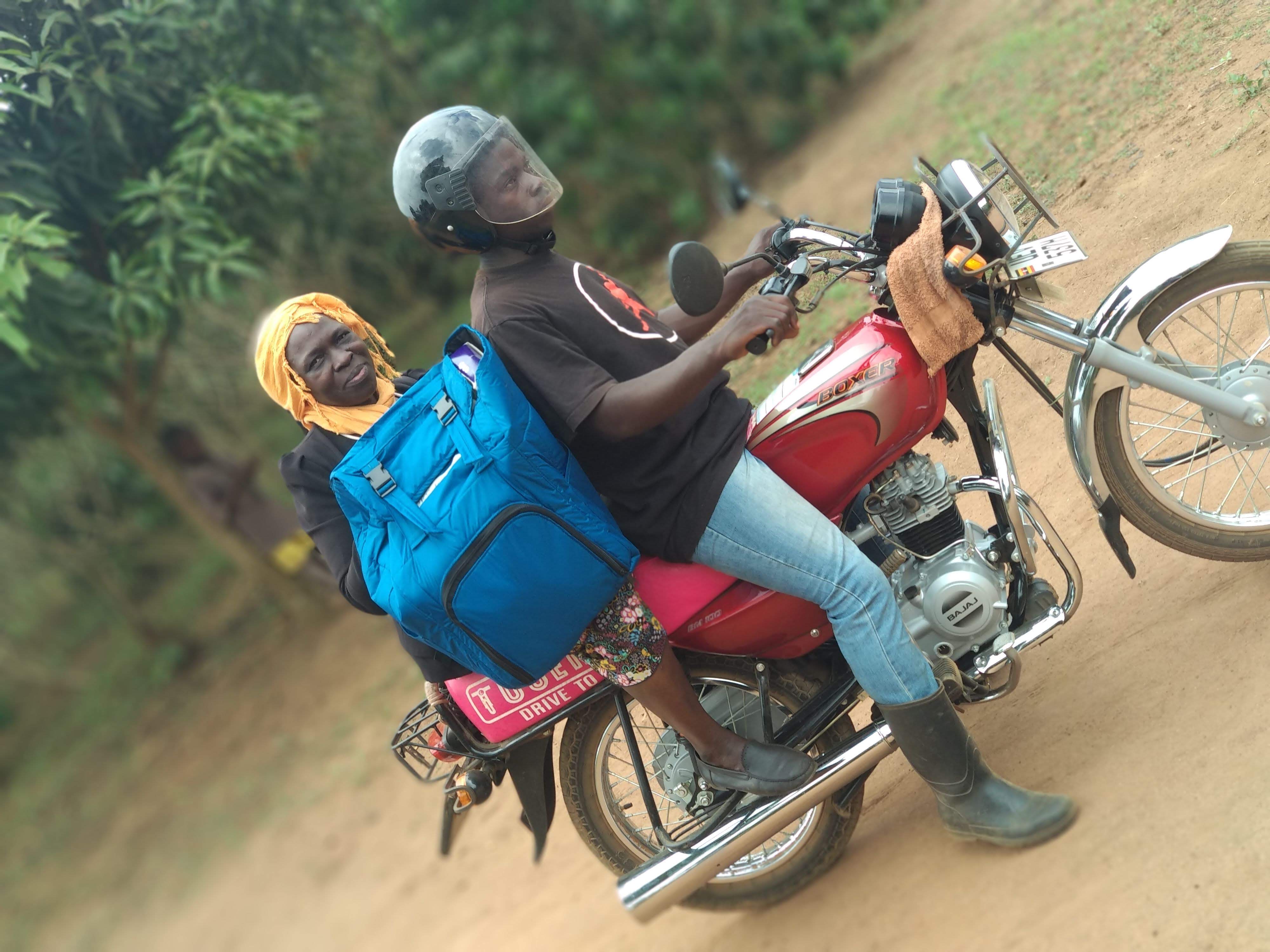 The Global Health Design Collaborative (GHDC) is a student organization that works with Makarere University in Uganda to improve health outcomes in Rural Uganda. In this project, an improved vaccine carrier was designed and built to help medical personnel increase vaccination rates in remote villages. Existing vaccine backpacks were bulky and non-ergonomic, making it harder to reach remote villages by foot without the vaccines heating up and denaturing. The new backpack, designed and built using the textiles resources at think[box], allowed clinicians to transport an insulated vaccine cooler faster and with less physical strain, helping to increase successful vaccination rates.
Battle Toss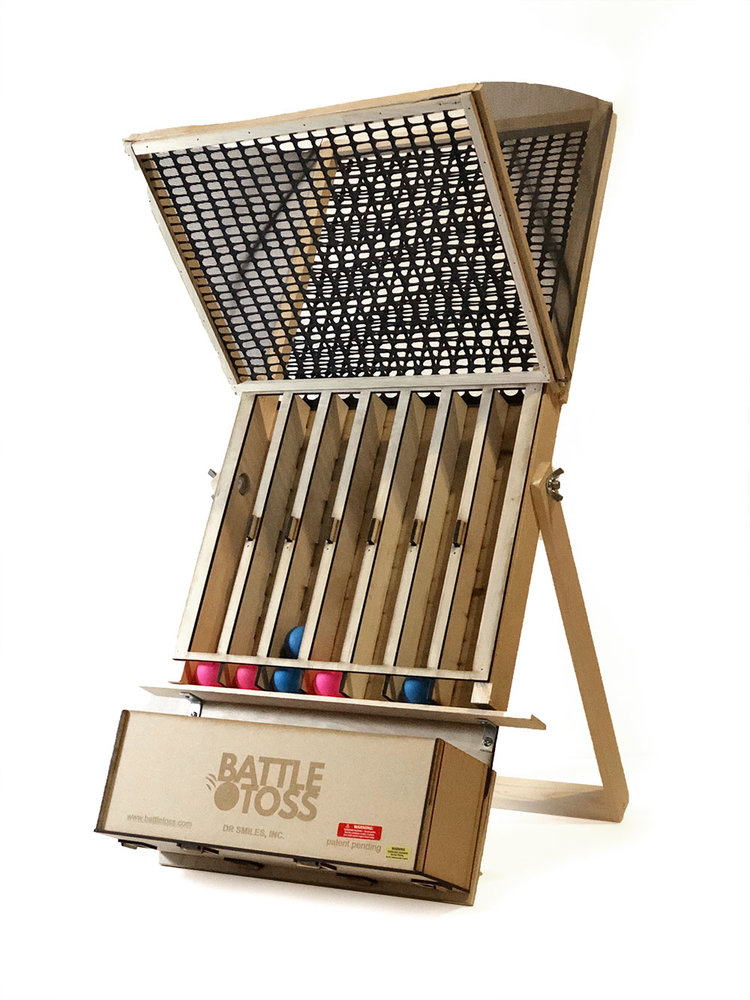 Battle Toss by Dr Smiles joins classics like darts, cornhole, and bocce ball for a competitive game that can be fun for the whole family, indoors or out. Connect four balls on the game board to win!
Pages