Student group takes home fifth place in robotics competition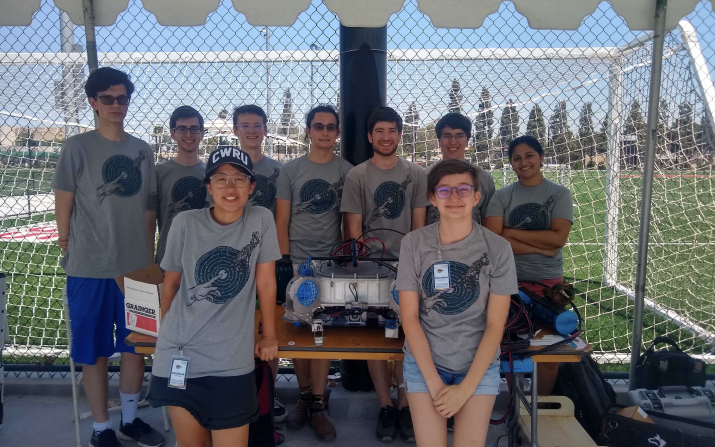 Published on
Jul. 7, 2022
CWRUbotix, Case Western Reserve University's premier robotics club, attended the 2022 MATE World Championship last month. Competing with their underwater Remotely Operated Vehicle, the "CWRUstacean," the team scored second place in both the Product Demonstration and Technical Documentation categories, placing fifth overall out of 20 teams from across the globe.
This was the second time CWRUbotix participated in the competition, having attended for the first time in 2019. This year's three-day competition was at Long Beach City College in Long Beach, California and focused on themes such as ocean exploration, maintaining offshore wind turbines, and aquaculture. The robot was designed to complete a set of simulated tasks.
After receiving the competition guidelines in January, CWRUbotix worked hard to build "CWRUstacean," designing and manufacturing nearly all components in-house at think[box] and testing in Veale's Donnell Pool. The team would like to thank their sponsors, especially the Case Alumni Association. Following this year's success, CWRUbotix is excited to innovate and return to compete in 2023.