Spotlighting CWRU students' summer experiences for National Intern Day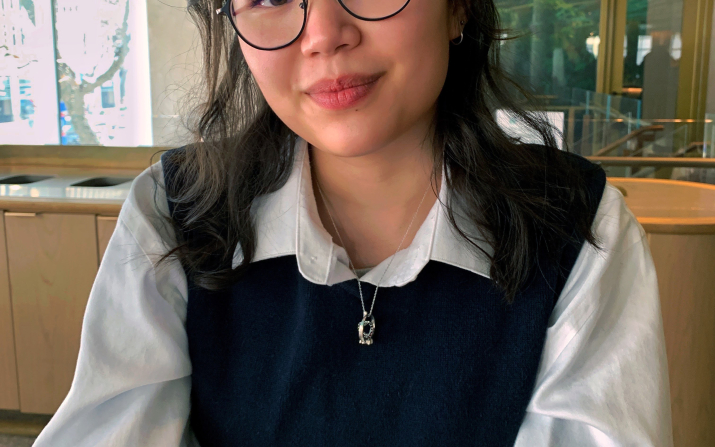 Published on
Aug. 8, 2023
Jada Kleinholz
Case School of Engineering
Bristol Myers Squibb in Devens, Massachusetts
Jada Kleinholz was in elementary school when her interest for science and engineering piqued. Her parents, an engineer and a chemist, were eager to support her passions and sent her to STEM-related summer camps at the first opportunity. 
Now, the rising fourth-year chemical engineering student is spending the summer and fall semesters in the Technology Transfer Engineering Co-Op at Bristol Myers Squibb—a multinational, Fortune 500 pharmaceutical company in Massachusetts. There, she is gaining real-world, hands-on experience, and learning new concepts. Some of her most notable lessons have been focused on preventing contamination, including getting trained in ISO 7 gowning so she is familiar with how to properly enter a cleanroom.
"The amount of time and effort put into preventing contamination in every part of the process is beyond what I even imagined," she shared.
When Kleinholz came to Case Western Reserve University she knew she wanted to pursue a career in the medical industry, but practicing medicine wasn't exactly for her. Through the co-op at Bristol Myers Squibb, she gets to do both.
"This role gives me the opportunity to help save the lives of real people, while using my own interests and expertise," she said.
In addition to the new knowledge and hands-on experiences, Kleinholz has enjoyed meeting with the other co-op and intern students, hearing about their roles and backgrounds, and learning from her more senior leaders. With five months left in the program, she is eager to discover even more, while building strong relationships. 
"I am absorbing as much information about anything and everything as I can," she said. 
When she returns to campus in the spring, Kleinholz will finish her coursework and start her search for a job in industry, knowing the technical and communication skills she's learned this summer will be extremely valuable.