Spartan Showcase: Kianna Sabrina Verdugo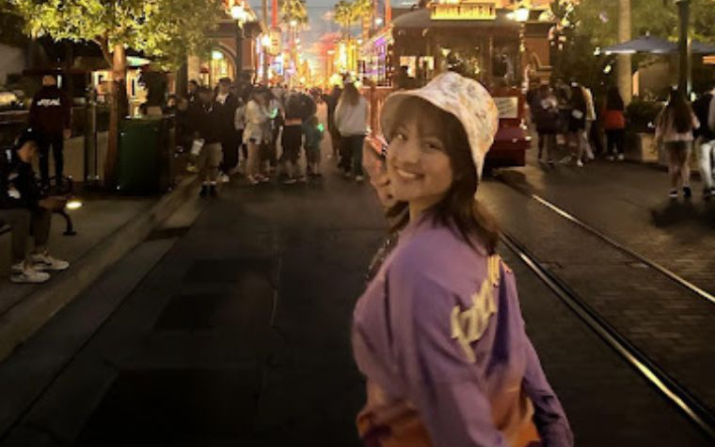 Published on
Nov. 7, 2023
Studying late at night at Kelvin Smith Library, developing meaningful friendships and discovering the perfect niche are standard activities for students at Case Western Reserve University. But for a subset of students on campus, these experiences come with a unique set of challenges. 
First-generation students—or those whose parents did not complete four-year postsecondary degrees—navigate daily life at college differently than many of their peers as they often lack experienced support systems.
In recognition of First-Generation College Celebration Day on Nov. 8, we spoke with Kianna Sabrina Verdugo, a first-generation student at Case Western Reserve, to learn more about their experiences. 
Originally from El Paso, Texas, Verdugo is a second-year student majoring in biomedical engineering with a minor in creative writing. 
During their time at CWRU, Verdugo has faced bouts of imposter syndrome and questioned their place at the university. But with support from university offices such as the Career Center, Office of Multicultural Affairs and Emerging Leaders Program, Verdugo has gained confidence in their place at CWRU.
Now, they are working to ensure other students have a welcoming support system. Verdugo serves on the executive board of First CWRU, oSTEM, La Alianza and the Women's Coalition. Their leadership continues into other roles on campus, too. Verdugo is a residential assistant, an employee at the Leonard Gelfand STEM Center and an intramural supervisor at the Veale Convocation, Recreation and Athletic Center.
Learn more about Verdugo's experiences as a first-generation college student.
Answers have been lightly edited for clarity and length.
1. Why did you decide to come to CWRU?
As one of the best schools for biomedical engineering, I wanted somewhere far from home and where I can study pre-med as well! I loved the opportunities that were offered and going somewhere only my parents have ever dreamed of was my biggest motivation.
2. Can you describe your educational experience, including challenges you've had to overcome?
If there was one thing I wish I knew, it was how "behind" I would feel in every situation and class. It was studying twice as long as my peers because my high school's main focus was teaching and understanding English. It was a goal to even go to another city—let alone another state for college—so with this foundation, it made the CWRU academic life significantly challenging. 
The phrase "imposter syndrome" does not do enough justice for how behind and undeserved I felt with such a great opportunity. You could be valedictorian in your mediocre high school, but you are no one to peers. It is hard to have college struggles and wondering why staying up at KSL like everyone else was not paying off, but also not being able to have that outlet to talk to your parents, since they never went to college. It is still a challenge of fighting the overwhelming thoughts of doubt. It is having to repeat a mantra "I deserve to be here, I need to make my parents proud, I am smart enough" everyday to feel better. No one teaches you how to be a first-generation college student.
3. How has the CWRU community supported your academic and personal growth?
First CWRU was my saving grace as a freshman. It felt nice to have people who looked like me and had the same struggles. We can all support each other through these challenges. I looked a lot to my RA at the time for assistance and TAs for advice in classes and how their sophomore year is going. The older classes at the time provided me a lot of feedback, especially with honing your college experience and making it your own. Not everything is about grades, not everything is about GPA, but it is about the experience and extracurricular activities you build that are worth it. Classes are necessary evils, but what you do outside is what counts!
4. What advice would you give to incoming first-generation students to thrive?
There is no right or wrong way to be a college student. There is also no problem in asking for help. It is difficult supporting family dreams—your dream—with such little outside help, it is even difficult to consider if there is someone out there who can support you. 
Never let imposter syndrome win, or let people tell you what you should or should not do. Pursue what you are passionate about, and your blood, sweat and tears will make it worthwhile.
Sometimes the necessary evil is what brings home the diploma at the end of all your sacrifices. You deserve to be at CWRU. It is difficult to have to remind yourself on days where you feel less than average, but you did not get chosen by accident. There was no fluke that happened where you are only here for a boost of image or diversity. You deserve to receive a good education so stop and remind yourself of that.
5. What are your aspirations and goals for the future, and how is CWRU helping you achieve them?
My goal is to have as much experience as possible, and through my academic and major advisor I am able to stay on track with my major, graduate on time, as well as fit in experience related to biomedical engineering from my professors.