Spartan Showcase: Grace Yeung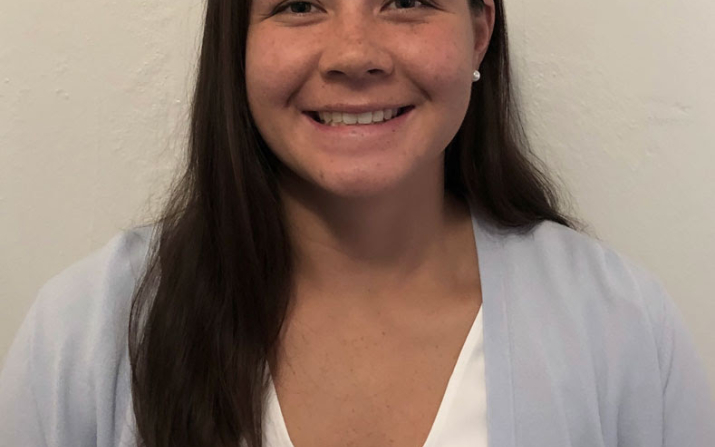 Published on
Feb. 15, 2022
Year: Fourth-year
Major: Biomedical engineering
Minors: Chemistry, polymer science and engineering
From early-morning practices and treks up the "Elephant Stairs" to overcoming five knee injuries and four surgeries, Grace Yeung has pushed through plenty of struggles in her time as a student-athlete. Through them all, she's considered competing as a Spartan to be a key component of her Case Western Reserve experience. 
Yeung—a fourth-year biomedical engineering student and varsity softball player—was recently celebrated for her efforts when she was inducted into the university's Van Horn Society, which recognizes student-athletes who have cumulative grade point averages of 3.8 or higher and junior or senior academic standing. This winter, a record-shattering 76 students were inducted. 
"It was quite the honor—I think everyone appreciates when their hard work is recognized," Yeung said. "It was extra special because I got to celebrate alongside my teammate Carli Tucci. I felt very fortunate and proud to be part of an athletic community that excels both on and off the field."
According to Yeung, she wouldn't be the person she is today without sports because softball and baseball are "games of failure." If someone strikes out seven times but gets three hits, their batting average is considered good. For Yeung, it's hard not to focus on those seven errors—but she's learned there's no time to dwell on the past. Instead, she learns from her mistakes, adjusts and keeps moving forward. 
Those skills have  also served her well in the classroom. She's failed her share of exams (more than she'd like to admit), but instead of feeling discouraged, she strives to figure out what isn't working. 
"Being an athlete forces you to be disciplined," Yeung said. "Between class, homework, exams, practice, competition, research, work and extracurriculars, student-athletes have a packed schedule and pretty minimal free time to work with."
Yeung's schedule has involved research on campus alongside Zheng-Rong Lu in his lab in the Biomedical Engineering Department studying molecular imaging and drug delivery, as well as research with PhD candidate Victoria Laney exploring immunotherapy treatments and imaging of pancreatic cancer. 
"I have learned so many skills through research that are not taught in the classroom—like how to ask the right questions and the process of designing a well-thought-out experiment," Yeung explained. "My positive experience is definitely attributed to having great mentors like Laney and Dr. Lu."
With their guidance and support, Yeung is well on her way to achieving her biomedical engineering dreams. She aspires to find a career that allows her to advance medical technology.
"Devices that I design could have an immediate impact on someone's life and, in theory, are only limited by my imagination—and a few laws of physics," she quipped. "This field is full of people who are brilliant and come up with creative solutions to some of healthcare's biggest problems, and I want to be a part of that."