Sears think[box] partners with community innovator to create produce-stocking device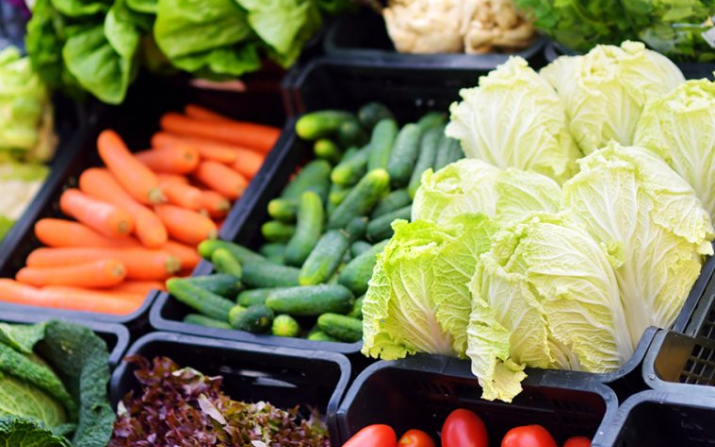 Published on
Mar. 1, 2021
Just over two years ago, Da'Juan Bringht attended an open house at the Larry Sears and Sally Zlotnik Sears think[box] and instantly fell in love with the opportunity the makerspace represented. The Cleveland native and John Hay High School graduate knew it was the place to bring his concept for more efficient grocery stores to life.
A recent high school graduate, Bringht first had the idea for this concept while stocking produce at a local grocery store. 'What if this aspect of his job could be done by technology?' he wondered. After researching the idea, he deemed it necessary.
Bringht met Salih Crider, an electrical engineer, at a start-up event. From there, the two worked on the design and proof of concept.
At Sears think[box], he was connected with staff including Manny Bansal, design and manufacturing engineer, whose team urged Bringht to approach his concept like a business, pushing him to leave his comfort zone and talk to members of the community to promote interest in his idea.
Ultimately, he applied to the Sears think[box] Community Project Fund—a program supported by the The Burton D. Morgan Foundation—and was selected for a $700 grant to make his concept into a prototype. Though Bringht had no engineering experience, Bansal—who has industry experience with design and manufacturing, helped him with his effort.
"It was very exciting working with Da'Juan," Bansal said. "He has a lot of enthusiasm, he believes in his product  and [Sears] think[box], we all wanted to see his idea go from just an  idea to a finished product, we are all excited about it."
Bringht's creation reduces the human component to stock produce "significantly" by automating the process—he estimates the device could complete more than of 50% of the work normally required. Ultimately, it can lower labor costs, reduce shrinkage, hamper germs and reduce human contact—a concern exacerbated by the COVID-19 pandemic.
Backed by support from Sears think[box], Bringht applied for the Manufacturing Advocacy and Growth Network's MSPIRE program, a Northeast Ohio-based competition geared toward entrepreneurs and small manufacturers who are "product-focused."
Undeterred by an initial rejection and bolstered by his faith, Bringht applied again and was selected for the program on his second try. He was among 10 entrepreneurs chosen from 74 applicants for the competition's final round.
Though Bringht was nervous—especially given the event's virtual nature—he proved his ideas to the 15 judges and was named among the top five in the competition held last fall.
As a top five honoree, Bringht will receive up to $10,000 in Manufacturing Advocacy and Growth Network engineering services, and up to $10,000 in cash.
Ultimately, Bringht aims to bring his device to local grocery stores and potentially expand the technology beyond the produce department.
"To be where I'm at now, even though I have a long way to go, it feels like anything is possible, especially when you have the right people behind you—like [the people at] think[box]," Bringht said.
Bringht was so inspired by the experience, he has since changed his area of study at Cuyahoga County Community College to applied engineering. 
"This whole experience seems kind of surreal because initially, I was just a high school kid that played football and had no idea or knew anything about engineering or innovation," he said. "To see it come to the point where it is now [with the think[box] team's help] is really mind-blowing to me."
The success of Bringht's innovative concept illustrates Sears think[box]'s commitment to the community at work. 
"I think it's awesome [to work with members of the community]," Bansal said. "I think that's exactly what we had wanted to do, we want to build our community and we want to work with people like Da'Juan to bring their ideas to reality."
Interested in bringing your product idea to life? Explore the resources Sears think[box] has to offer.
(From The Daily 3/1/2021)