Robert Gao receives Hideo Hanafusa Outstanding Investigator Award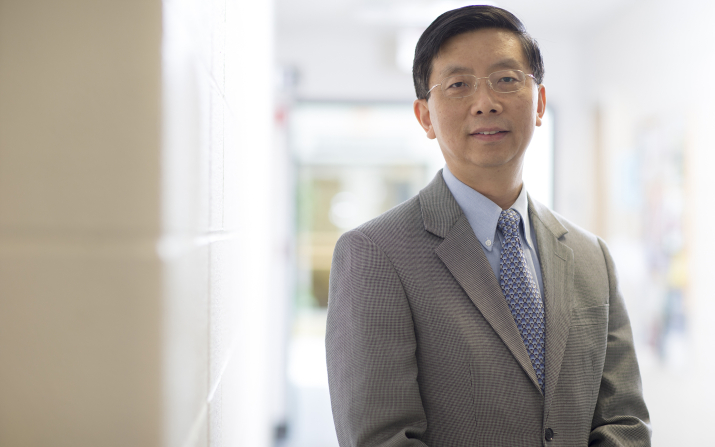 Published on
Sep. 14, 2018
Robert Gao, chair of the Department of Mechanical and Aerospace Engineering and the Cady Staley Professor of Engineering, was named a co-recipient of the Hideo Hanafusa Outstanding Investigator Award from the 2018 International Symposium on Flexible Automation, a biennial event initiated in 1986 and dedicated to research on automation.
Gao was recognized for significant contributions to flexible automation through innovative sensing and advanced analytic methods.
He accepted the award, along with Kornel F. Ehmann of Northwestern University in July at the Symposium in Kanazawa, Japan.