Robert Gao to receive ASME Blackall Machine Tool and Gage Award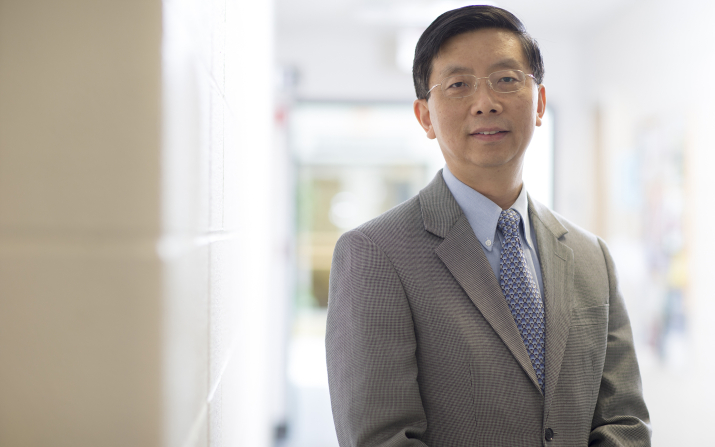 Published on
Apr. 30, 2018
Robert Gao, the Cady Staley Professor of Engineering and chair of the Department of Mechanical and Aerospace Engineering, has been selected to receive the American Society of Mechanical Engineers' 2018 Blackall Machine Tool and Gage Award.
The award is presented for the best current original paper that demonstrates significant contributions to the manufacturing process and systems for the design or application of machine tools, gauges, dimensional measuring instruments or new manufacturing technologies and metrology approaches.
Gao, along with co-authors Sripati Sah, manager of research and development at Persimmon Technologies Corp.; Michael Peshkin and Jian Cao, both faculty members at Northwestern University; and Numpon Mahayotsanun, a faculty member at Khon Kaen University in Thailand, received the award for their paper entitled "Pressure and Draw-in Maps for Stamping Process Monitoring."
Gao will officially accept the award at the ASME 2018 International Conference on Manufacturing Science and Engineering in June at Texas A&M University.